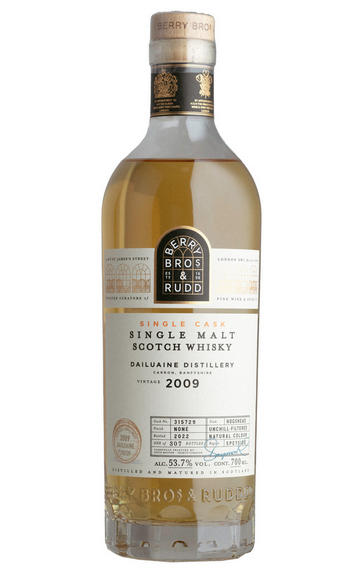 2009 Berry Bros. & Rudd Dailuaine, Cask Ref. 315729, Speyside, Single Malt Scotch Whisky (53.7%)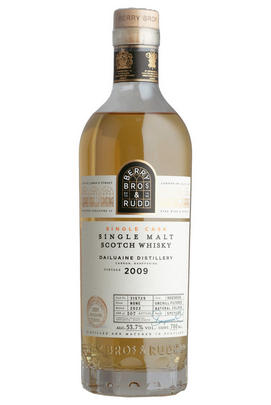 About this SPIRIT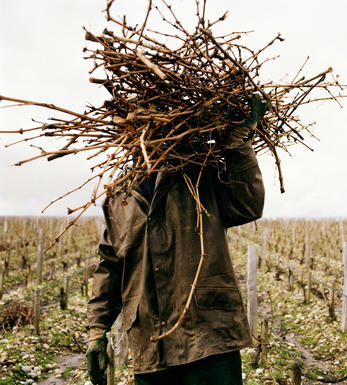 Dailuaine Distillery, Speyside
Between the mountain Ben Rinnes and the river Spey at the hamlet of Carron, not far from Aberlour, lies the Dailuaine (pronounced: dale-you-an) distillery. It was built in 1852 by William Mackenzie.

After William died, a banker from Aberlour, James Fleming, leased the distillery until 1879, when his son, Thomas, formed 'Mackenzie & Company' together with James Fleming. Dailuaine pioneered the 'pagoda' roof design, conceived by Charles Doig. Many distilleries, such as Aberlour and Ardbeg followed suit.

Between 1884 and 1887 Dailuaine was rebuilt and expanded, becoming one of the largest distilleries in the Highlands at the time. Major alterations took place in 1960, with the addition of stills (six in total) and the replacement of floor maltings by a so-called 'Saladin Box'. The device (named after its inventor Charles Saladin) is a big, flat box which mechanically turns the germinating barley inside and allows air to pass through it. The Saladin was closed in 1983 when the distillery started to purchase its malt from one of the large 'industrial' maltings. Just like so many other distilleries in Scotland, Dailuaine was eventually absorbed by industry giant Diageo in 1998.

Only 2% of the production is marketed as single malt (sold by Diageo in the Fauna & Flora collection or by independent bottlers), the remaining part is destined for blends like Johnnie Walker. Dailuaine single malt is a robust, full-bodied, rich, after-dinner malt.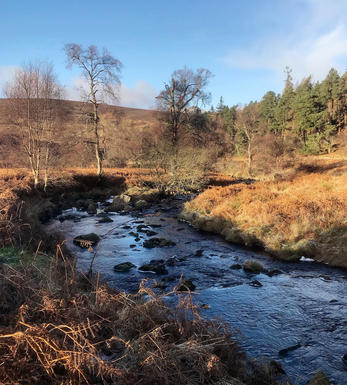 Speyside Whisky
To some Speyside represents the jewel in whisky's crown. Speyside is the home of legal whisky production and it's best known examples. Around the world Glenlivet, Macallan, Glenfiddich, Glenrothes and Glenfarclas typify all that whisky, at it's best has to offer. At it's heart running from the Monadhliath mountains north to the sea, is the River Spey. It is the fastest flowing river in Britain, and also well known for its salmon fishing.
Speyside is the principal whisky-producing region: Speyside has within it some forty-six operating distilleries - over half the total number in the entire Scotland.
Speysides are essentially sweet whiskies. They have little peaty character They are typically highly perfumed, feminine and elegant.
The classical nature of Speyside's malts means that a number of the finest malts are used almost exclusively for blending. It is the top Speysider's that give good blends their 'Top Dressing'.
Malts such as Mortlach, Glen Elgin, Strathmill and Benrinnes are rarely found as distillery bottlings, however when individual casks are tracked down by independent bottlers such as our Own Selection Single Malt Whiskies the resultant whisky can be quite wonderful.