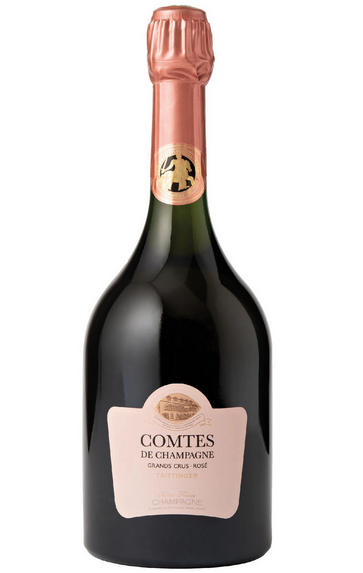 2009 Champagne Taittinger, Comtes de Champagne Rosé, Brut
Prices start from £248.75 per bottle (75cl).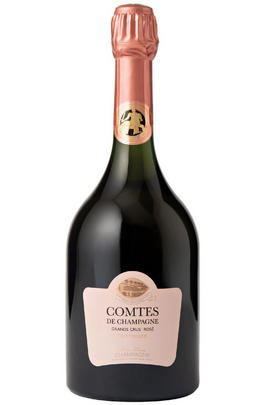 Critics reviews
Provence rosé, eat your heart out. This wine looks more like a clarete – deep orangey-strawberry pink. It's far from difficult to persuade yourself there are notes of both strawberry and orange in this concentrated, somehow upright wine. Nothing vapid about it, it's clearly a wine that would be extremely happy at a well-laden table. 
From a pretty ripe vintage, its superior pedigree is clear as it has an intense, sophisticated nose and a bone-dry finish after grabbing the palate and giving it a good scrub. There's no attempt to make a smooth-as-satin wine here. It's out to make an impression, and to prove that champagne really is a wine. 
The finish is even more adamant than the nose at this point. But I think it's time is now.
Drink 2018 - 2026
Jancis Robinson, jancisrobinson.com (August 2022)
The 2009 Brut Comtes de Champagne Rosé is a rich, gourmand rendition of this cuvée, bursting with aromas of sweet red plums, buttery pastry, tangerine and baking spices. Full-bodied, ample and fleshy, with a broad attack and a layered, enveloping mid-palate that's girdled by ripe acids, it already offers demonstrative drinking. This has turned out brilliantly. 
This small report covers Taittinger's newly released 2012 Comtes de Champagne Blanc de Blancs and 2009 Comtes de Champagne Rosé, which have begun to arrive on the marketplace. Both come recommended.
Drink 2022 - 2040
William Kelley, Wine Advocate (October 2022)
There are dry red and black fruit aromas with some bergamot, dry hibiscus, smooth touch of sandalwood, and smoke with light undertones of sweet balsamic cream. It's also generous on the palate, with a burst of fruit flavours and finishes with a bold, ripe presence.
Drink 2022 - 2037
Peter Liem, Alan Bednarski, Claire Thevenot MS, Decanter.com (October 2022)
About this WINE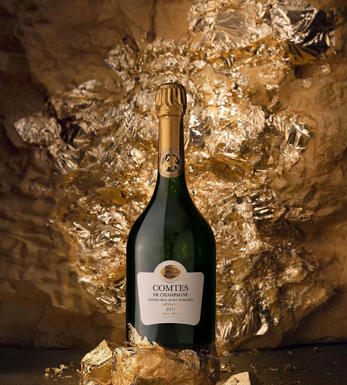 Champagne Taittinger
Taittinger is one of the few family-owned independent Champagne houses in Reims. It produces a very classy Non-Vintage blend and complex Vintage Champagnes as well.
Its top Champagne is Comtes De Champagne - first produced in 1952, it is made from 100% Chardonnay grapes from 6 Grand Cru sites in the Côte de Blancs. This is finely aromatic, rich, creamy Blanc de Blancs at its best, though patience is required as the wine should not be approached for at least ten years.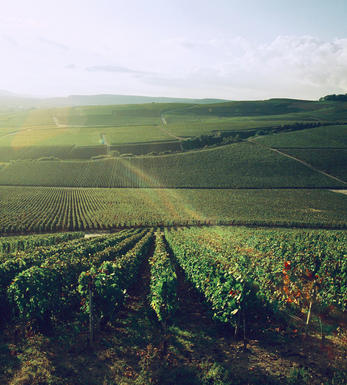 Rosé Champagne
Rosé wines are produced by leaving the juice of red grapes to macerate on their skins for a brief time to extract pigments (natural colourings). However, Rosé Champagne is notable in that it is produced by the addition of a small percentage of red wine – usually Pinot Noir from the village of Bouzy – during blending.
Recommended Producers : Billecart Salmon (Elizabeth Salmon Rose), Ruinart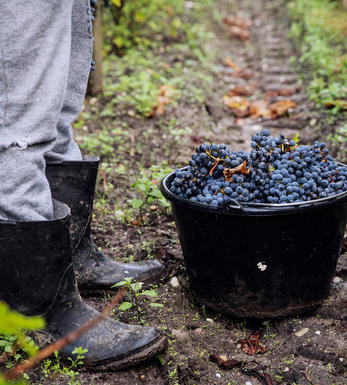 Champagne blend
Which grapes are included in the blend, and their proportion, is one of the key factors determining the style of most Champagnes. Three grapes are used - Pinot Noir, Chardonnay and Pinot Meunier.

26% of vineyards in Champagne are planted with Chardonnay and it performs best on the Côtes des Blancs and on the chalk slopes south of Epernay. It is relatively simple to grow, although it buds early and thus is susceptible to spring frosts. It produces lighter, fresher wines than those from Burgundy and gives finesse, fruit and elegance to the final blend. It is the sole grape in Blancs de Blancs, which are some of the richest long-lived Champagnes produced.
Pinot Noir accounts for nearly 40% of the plantings in Champagne and lies at the heart of most blends - it gives Champagne its body, structure, strength and grip. It is planted across Champagne and particularly so in the southern Aube district.
The final component is Pinot Meunier and this constitutes nearly 35% of the plantings. Its durability and resistance to spring frosts make the Marne Valley, a notorious frost pocket, its natural home. It ripens well in poor years and produces a soft, fruity style of wine that is ideal for blending with the more assertive flavours of Pinot Noir. Producers allege that Pinot Meunier lacks ageing potential, but this does not deter Krug from including around 15% of it in their final blends.