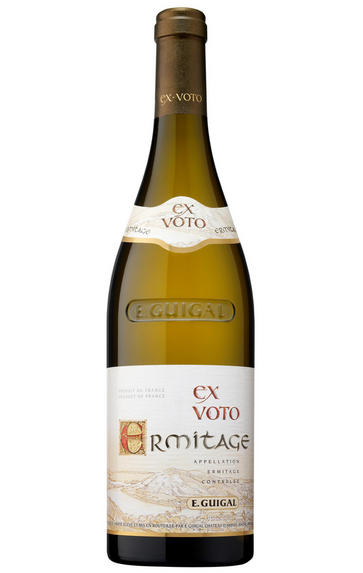 2009 Ermitage, Ex Voto Blanc Domaine Etienne Guigal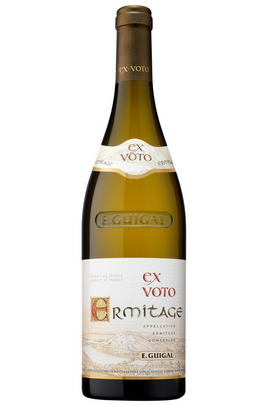 Critics reviews
Finally in bottle, the 2009 Hermitage Ex-Voto Blanc is an incredible example of white Hermitage. Made in a more spicy, oaky style than either Michel Chapoutier's or Delas' white Hermitage, the Ex-Voto exhibits tremendous richness and intensity with plenty of buttery citrus, a subtle touch of spicy oak, honeysuckle, spring flowers and orange marmalade. Deep, rich and full-bodied with a greenish hue to its color, this viscous effort will probably follow the typical pattern of white Hermitage, drinking great for 5-7 years, then going into a dumb, oxidative state for 5-10 years, re-emerging to last 50+ years.

The Guigal family may be the modern world's greatest testament to a family-run winery with impeccably high standards, integrity and an uncompromising vision of the future. They continue to push the envelope of quality to greater and greater heights. Marcel Guigal learned it all from his father, Etienne, a legend in the Northern Rhone. Over my three decade plus career, it has been a noteworthy story to watch Marcel's son, Philippe, take full responsibility for the future direction of this incredible enterprise, if not empire. I have almost unlimited admiration for the Guigals and their ability to produce millions of bottles of inexpensive Cotes du Rhones that are among the finest of the entire Rhone Valley, as well as their portfolio of exquisite whites, reds and roses from the most prestigious appellations in the Rhone.
Robert Parker - Wine Advocate #204 - Dec 2012
Finally in bottle, the 2009 Hermitage Ex-Voto Blanc is an incredible example of white Hermitage. Made in a more spicy, oaky style than either Michel Chapoutier's or Delas' white Hermitage, the Ex-Voto exhibits tremendous richness and intensity with plenty of buttery citrus, a subtle touch of spicy oak, honeysuckle, spring flowers and orange marmalade. Deep, rich and full-bodied with a greenish hue to its color, this viscous effort will probably follow the typical pattern of white Hermitage, drinking great for 5-7 years, then going into a dumb, oxidative state for 5-10 years, re-emerging to last 50+ years.

The Guigal family may be the modern world's greatest testament to a family-run winery with impeccably high standards, integrity and an uncompromising vision of the future. They continue to push the envelope of quality to greater and greater heights. Marcel Guigal learned it all from his father, Etienne, a legend in the Northern Rhone. Over my three decade plus career, it has been a noteworthy story to watch Marcel's son, Philippe, take full responsibility for the future direction of this incredible enterprise, if not empire. I have almost unlimited admiration for the Guigals and their ability to produce millions of bottles of inexpensive Cotes du Rhones that are among the finest of the entire Rhone Valley, as well as their portfolio of exquisite whites, reds and roses from the most prestigious appellations in the Rhone.
Robert Parker - Wine Advocate #204 - Dec 2012
About this WINE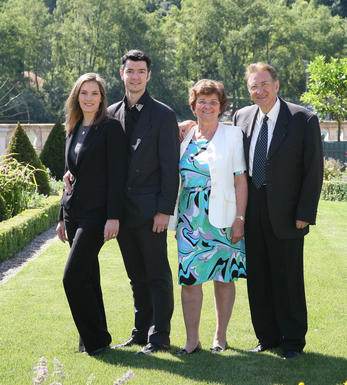 Maison Guigal
Guigal is the most famous produer in Côte Rôtie and one of the finest in the Rhône Valley. It was founded in 1946 by Etienne Guigal, following his departure from Vidal-Fleury, where he had worked for just under twenty years. His son, Marcel, joined the company in 1961 and is now the head of the company.
Guigal pioneered the notion of single vineyard Côte Rôties and his 3 most famous wines, La Landonne, La Mouline and La Turque are amongst the most sought after wines in the world today.
Marcel Guigal's attitude to winemaking is typical of the simple genius that one seems to stumble upon when looking at any of the world's greatest winemakers - low yields, organic viticulture and little or no intervention in the cellars - in short, a respect for nature and a passion for the wine itself.
Robert Parker commented on Marcel Guigal that "In the past 20 years I have spent visiting wineries and vignerons, I have never seen a producer so fanatical about quality as Marcel Guigal."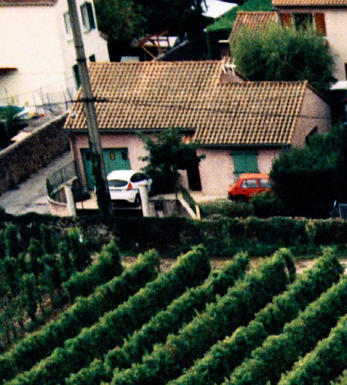 Hermitage
Hermitage is the most famous of all the northern Rhône appellations. The hill of Hermitage is situated above the town of Tain and overlooks the town of Tournon, just across the river. Hermitage has 120 hectares and produces tiny quantities of very long-lived reds.

The vines were grown in Roman times, although local folklore claims their origins to be nearly 600 years earlier. The name 'Hermitage' first appeared in the 16th century, derived from a legend of the 13th century Crusade, involving a wounded knight called Gaspard de Stérimberg, who made refuge on the hill, planted vines and became a hermit.

During the 17th century Hermitage was recognised as one of the finest in Europe. In 1775, Ch. Lafite was blended with Hermitage and was one of the greatest wines of its day. In the late 19th century, however, Phylloxera wiped out all the vineyards.

The wines are powerful, with a deep colour and firm tannins, developing into some of the finest examples in France, with the potential to age for many decades. The best Hermitage is produced from several climats or more, blended together. The main climats are Les Bessards, Le Meal, L'Hermite, Les Greffieux and Les Diognieres. Most of the finest climats face broadly south, giving maximum sunshine. Most growers only have one or two climats and they might not complement each other; Hermitage quality can therefore vary hugely. Only the top producers have extensive diversified holdings.

Eighty percent of the wine produced is red, however up to 15 percent of white grapes can be used in the blend. Most growers use 100 percent Syrah and utilise the white grapes to make white wines only. Chapoutier, Jaboulet and Tain l'Hermitage Co-operative are the principle proprietors of the appellation's vineyards.

The white wines are made from the Marsanne and Roussanne grapes. Great white Hermitage has the ability to age, taking on the fruit characters of apricots and peaches, often giving a very nutty finish. The best examples in great vintages can last 50 years.

Mature red Hermitage can be confused with old Bordeaux. In a blind tasting of 1961 First Growth Clarets, the famous 1961 Hermitage La Chapelle was included. Most people, including its owner, Gerard Jaboulet, mistook it for Ch. Margaux.

Recommended producers: Chave, Jaboulet, Chapoutier, Ferraton, Colombier
Best vintages: 2006, 2005, 2004, 2001, 1999, 1997, 1991, 1990, 1985