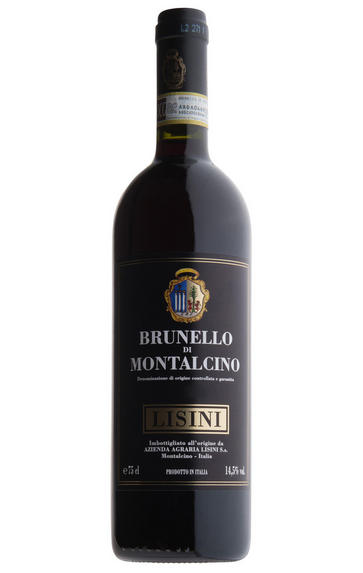 2010 Brunello di Montalcino, Lisini, Tuscany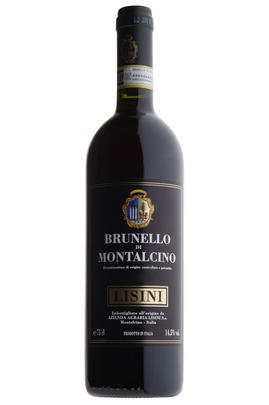 About this WINE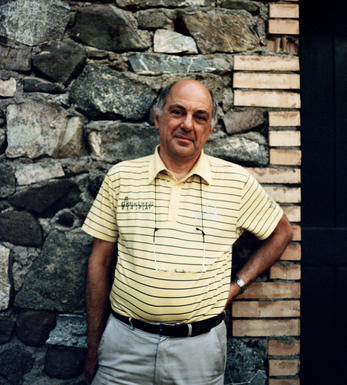 Lisini, Tuscany
Lisini is one of Montalcino's oldest wine estates. The Clementi family, being of Jewish origin from Venice, fought alongside the Medicis in their conquest of Montalcino, for which Capt. Silvio Clementi was rewarded with the Pecci palace in Montalcino, as well as buying another propriety in Sant'Angelo in Colle.

Today, signor Filippo Paoletti is responsible for making the five traditional wines, using cement and large oak casks: San Biagio IGT Toscano Rosso, Rosso di Montalcino, Brunello di Montalcino, Brunello di Montalcino Riserva, Ugolaia Brunello di Montalcino Riserva (a single vineyard wine).

The 'Casanova' estate at Sant'Angelo in Colle, to give it its correct name, covers 154 hectares, of which 20ha are planted with the vine at approx.350 msl on 2 million year old Eocene sandy, clay and silt soils with a significant percentage of iron. Lisini's first bottling took place in 1967, coinciding with that of the original twelve producers of the Brunello di Montalcino Consorzio. Cement tanks arrived in 1973, with Mario Rossi Ferrini the enologist during the 1970s.

Lisini's history stretches back to the original Clementi family. In 1846 Francesca Clementi married Lodivico Lisini at their Sant'Angelo in Colle estate; Lodovico being a Sienese proprietor of then much prized vineyards in Radda-in-Chianti, bearing Alessandro, who preferred administration to agriculture, and a daughter Emma, who took charge of the Chianti estate. Alessandro married Elina Paluffi in 1876, giving them a son Lodovico, an anti-fascist and a lawyer, who inherited the Sant'Angelo in Colle and immediately dedicated himself to the propriety. From his marriage to Caterina Ciampolini were born Maria (mother of Carlo and Lorenzo), Elina, Alessandro (father of Lodovica), and Giovangualberto.

With Lodovico's death in 1950, his daughter Elina took over with passion and tenacity, believing in the estate's potential and initiating the very first bottling until her death in 2009. Indeed the Lisini was among the founding fathers of the first Brunello di Montalcino Consorzio in 1963; with Elina becoming one of its Presidents. Today Carlo and Lorenzo (sons of Maria), and Lodovica (daughter of Alessandra) uphold the family tradition and continue her great work.

David Berry Green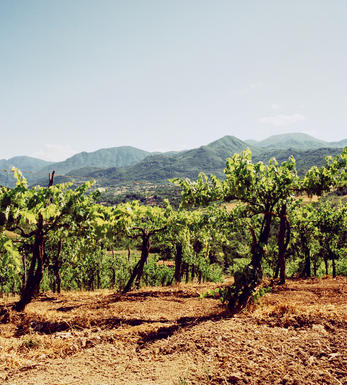 Brunello di Montalcino
Along with Chianti, Brunello di Montalcino is Tuscany's most famous DOCG and the region's boldest expression of Sangiovese. Located 30 miles south of Siena with the hilltop town of Montalcino as its epicentre, its 2,000 hectares of vines are naturally delimited by the Orcia, Asso and Ombrone valleys. Brunello is the local name for the Sangiovese Grosso clone from which Brunello di Montalcino should be made in purezza (ie 100 percent).

The Brunello di Montalcino DOCG has a whale-like shape: at its head, at 661 metres above sea level on ancient, stony galestro soils facing east and southeast lies the town of Montalcino, where the DOC was founded. As you follow the spine south towards the tail, the vineyards lose altitude – those around Colle Sant'Angelo are at 250 metres – while the soils become richer with iron and clay. Further east, in the shadow of the 1,734 metre Mont'Amiata lies the village of Castelnuovo dell'Abate where the vineyards are strewn with a rich mix of galestro, granitic, volcanic, clay and schist soil types.

While Brunello di Montalcino's climate is mildly Mediterranean, thanks to the sea being a mere 20 miles away, the elevation of the vineyards provides an important diurnal temperature variation (ie hot days and cool nights). This benefits the grapes by maintaining acidity levels and extending their ripening time. The howling tramontana wind can also play an important role in drying and concentrating the fruit.

Historically, the zone is one of Tuscany's youngest. First praised in 1550 by Leandro Alberti for the quality of its wines, it was Tenuta Il Greppo who bottled the inaugural Brunello di Montalcino in 1888. By 1929, the region had 925 hectares of vines and 1,243 hectares of mixed crops, while in 1932 it was decreed that only those wines made and bottled within the commune could be labelled as Brunello di Montalcino. Since then, the number of producers has risen from 11 in 1960 to 230 in 2006, while over the same period the vineyards have expanded from 1,000 hectares to 12,000. The region earned its DOC in 1966, and was upgraded to DOCG in 1980.

Brunello di Montalcino cannot be released for sale until five years after the harvest, or six years in the case of Brunello di Montalcino Riserva. During this time the wines should be aged for at least two years in oak, followed by at least four months in bottle (six months for Riservas); maximum yields are 55 hl/ha.

Rosso di Montalcino is declassified Brunello di Montalcino, released for sale 18 months after the harvest.

Recommended producers: Costanti, Fuligni, Lisini, San Giuseppe, Soldera, Cerbaiona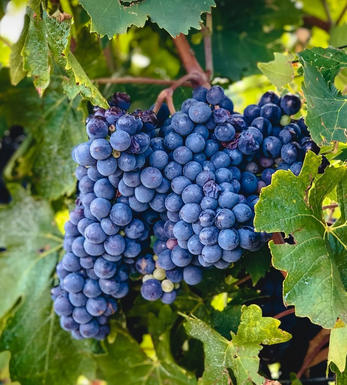 Sangiovese
A black grape widely grown in Central Italy and the main component of Chianti and Vino Nobile di Montepulciano as well as being the sole permitted grape for the famed Brunello di Montalcino.
It is a high yielding, late ripening grape that performs best on well-drained calcareous soils on south-facing hillsides. For years it was blighted by poor clonal selection and massive overcropping - however since the 1980s the quality of Sangiovese-based wines has rocketed upwards and they are now some of the most sought after in the world.
It produces wines with pronounced tannins and acidity, though not always with great depth of colour, and its character can vary from farmyard/leather nuances through to essence of red cherries and plums. In the 1960s the advent of Super Tuscans saw bottlings of 100% Sangiovese wines, as well as the introduction of Sangiovese/Cabernet Sauvignon blends, the most famous being Tignanello.
Reviews
Customer reviews
jancisrobinson.com
16.5/20
Critic reviews
One of the stand outs of the vintage, Lisini's 2010 Brunello di Montalcino fleshes out in all directions with gorgeous, expansive richness. The flavors are dark, bold and incisive, yet backed up by notable freshness. A crescendo of incredibly pure dark red and black stone fruits builds on the huge finish. The 2010 is dazzling, but readers will have to be patient.
Antonio Galloni (February 2015)
Lisini's 2010 Brunello di Montalcino opens to dark concentration and extraction. On first nose, it shows floral aromas of pressed rose and violet, but after a few minutes in the glass the wine begins to offer dark cherry, dried blackberry, Indian spice, teriyaki sauce, crushed mineral, licorice and cola. Its personality bridges aspects of both elegance and power. The 2010 vintage offers a very beautiful interpretation for Carlo Lisini Baldi. The mouthfeel is extremely soft and supple. It delivers pretty end notes of dusty mineral and clay earth. This delicious wine has nowhere to go but forward.
Monica Larner - 28/02/2015
A silky and refined wine with pepper, spice and berry character. Full body, fine and dense tannins and a juicy finish. Drink now or hold
James Suckling (January 2015)
Bright, evoking pure cherry and strawberry flavors, with light touches of earth, briar and tobacco in the background. Juicy and elegant, firming up on the long, tea- and iron-accented aftertaste. Best from 2018 through 2030. 2,500 cases made.
Bruce Sanderson, Wine Spectator (June 2015)
jancisrobinson.com
16.5/20
Concentrated ruby with orange tinges. Intense nose of herb liqueur and hints of Moroccan leather. Lots of ripe fruit and fine but firm tannins on the palate and ready now.
Walter Speller, jancisrobinson.com (January 2015)
Broad fresh and sweetly smoky. Pure Floral and mineral red berry aromas give plenty of life. Good tannin structure with spices; complex and full bodied, should develop.
Decanter