About this WINE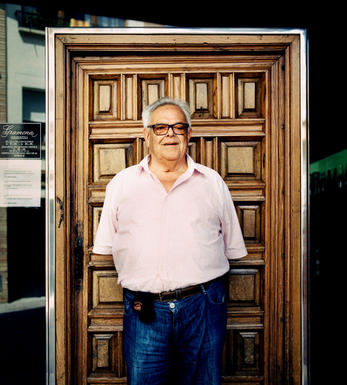 Bodegas Gramona
Gramona are acknowledged, in Spain and beyond, to be the the finest of all Cava Houses (voted among the Top of 100 Wineries of 2010 in the Wines & Spirits magazine).

Fine Cava, I hear you say, is that not something of an oxymoron? Can they really make fine sparkling wine in Catalonia, when the Champenois have for centuries insisted that the climatic conditions at 49 degrees of latitude are essential for that gentle pirouette of tension between acidity, sugar and fruit which is necessary for the creation of the very finest of sparkling wines.

In addition, Cava, from the seventies onwards, has grown on an industrial scale, neglecting, in the quest for volume, those finer artisanal features which underwrite all of the world's best wines. Gramona is an extremely honourable exception to this flight from quality and Jaume and Xavier Gramona, from the fifth generation of a family which was created in 1881, are extraordinarily competent winemakers and very fine ambassadors.

Ambassadors who are both trained in oenology and passionate about their wines and about redefining the reputation of the Cava category. To this end, they take advantage of the best Penèdes locations, specifically La Plana and the steep slopes of Mas Escorpi, and an approach to winemaking which centres on extensive ageing and low levels of sugar.

Indeed the wines are aged in the Champagne method, that is to say in bottle on the yeast that has allowed the second fermentation and for a period of between 18 months and ten years. Only the very best Vintage Champagnes benefit form this kind of regime, and it should be no surprise, therefore, that the Gramona wines can take on qualities more usually associated with the most regal of their Champenois cousins.

For those who associate Cava with earthy, almost rubbery flavours, the legacy of mass-market mediocrity, this will come as something of a surprise. Instead the wines are astonishingly complex and take on nutty biscuity and autolytic notes, with exceptional balancing acidity and low levels of added sugar in the name of structural harmony.

The Gramonas have not achieved this by evading their heritage; on the contrary, it is an alchemical manipulation of the historical grapes (Macabeo, Xarel-lo and Parellada) added to a little Chardonnay, that has forged a distinctive style. These are great wines and a source of as well as for great celebration as they broaden the quality sparkling wine category, fuelling it with interest and diversity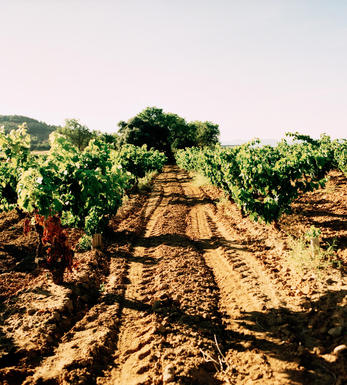 Cava
Parellada, Macabeo and Xarel-lo are the dominant grapes used in the production of the Spanish sparkling wine Cava. Other grapes that are allowed in the blend are Chardonnay, Pinot Noir, Garnacha, Monastrell and Subirat (loosely related to Malvasia). Single varietal cavas tend to be made by 100% Macabeo (which is also the preferred grape for Cava, typically forming at least 50% in multi-varietal blends).

Cava can be white or rosé, the latter is produced by adding in still red wine sourced from Pinot Noir, Garnacha, Monastrell or Trepat into the fermented sparkling wine prior to bottling.

Over 95% of Cava production originates from in the Penedès area in Catalonia. Aside this, a further eight different regions throughout Spain are also producing small quantities of Cava. The village of Sant Sadurní d'Anoia is home to many of Spain's largest production houses , led by Codorniu and Freixenet.

Bodegas Gramona are acknowledged, in Spain and beyond, to be the the finest of all Cava Houses (it has recently been voted among the Top of 100 Wineries of 2010 in the Wines & Spirits Magazine. The essence of their winemaking approach centres on extensive ageing and low levels of sugar, just like many finest Champagnes.

Only wines produced in the traditional method (méthode champenoise) are awarded the DO (Denomination Origin) Cava, those produced by other processes such as tank fermentation, may only be labelled vinos espumosos (sparkling wines).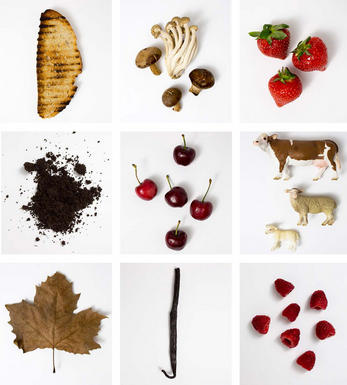 Pinot Noir
Pinot Noir is probably the most frustrating, and at times infuriating, wine grape in the world. However when it is successful, it can produce some of the most sublime wines known to man. This thin-skinned grape which grows in small, tight bunches performs well on well-drained, deepish limestone based subsoils as are found on Burgundy's Côte d'Or.

Pinot Noir is more susceptible than other varieties to over cropping - concentration and varietal character disappear rapidly if yields are excessive and yields as little as 25hl/ha are the norm for some climats of the Côte d`Or.
Because of the thinness of the skins, Pinot Noir wines are lighter in colour, body and tannins. However the best wines have grip, complexity and an intensity of fruit seldom found in wine from other grapes. Young Pinot Noir can smell almost sweet, redolent with freshly crushed raspberries, cherries and redcurrants. When mature, the best wines develop a sensuous, silky mouth feel with the fruit flavours deepening and gamey "sous-bois" nuances emerging.
The best examples are still found in Burgundy, although Pinot Noir`s key role in Champagne should not be forgotten. It is grown throughout the world with notable success in the Carneros and Russian River Valley districts of California, and the Martinborough and Central Otago regions of New Zealand.