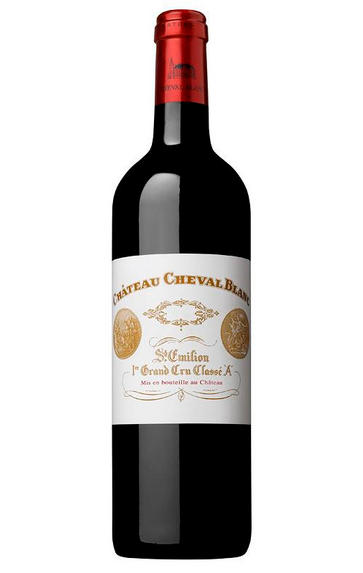 2010 Château Cheval Blanc, St Emilion, Bordeaux
Prices start from £6,500.00 per case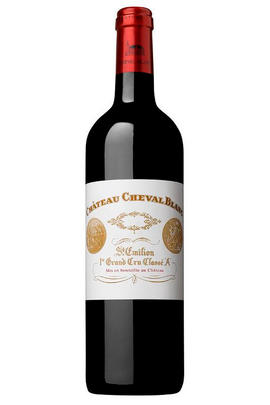 Critics reviews
The 2010 is one of the most impressive two-year-old Cheval Blancs I have tasted in 34 years in this profession. The final blend of 54% Cabernet Franc and 46% Merlot has the tell-tale berry/floral nose with subtle hints of menthol, blueberry, raspberry and flowers in addition to some forest floor and a delicate touch of lead pencil shavings. The wine exhibits more structure and density than it did from barrel, and it was already remarkable then. The foresty/floral notes seem to linger and linger in this surprisingly full-bodied, powerful Cheval Blanc, yet it possesses a very healthy pH that should ensure enormous longevity. Dense purple in color, and a bigger, richer wine than usual, this is one Cheval Blanc that will probably need a decade of cellaring. I like the description from the estates administrator, Pierre Lurton, who said it tasted like liquid cashmere, a perfect expression, despite the wines structure and intensity. This is another 50-year wine from this amazingly structured, rich vintage.
Robert M. Parker, Jr. - 28/02/2013
Jancis Robinson MW
18.5+/20
56% Cabernet Franc, 44% Merlot. Meaty and savoury. Almost austere on the nose relative to how young Cheval usually tastes. Very youthful but aromatic, then lovely lusciousness on the palate. Recalls great old Chevals with that seductive freshness. Lovely dry finish. (Blend for 2009 was exactly the opposite.) Coulure affected Merlot in 2010. Lost lots of volume on Merlot. Great structure but also lovely floral seductive aroma. Opens out in the glass in the most convincing manner.
Jancis Robinson MW- jancis robinson.com April 2011

The Château Cheval-Blanc St.-Emilion 2010 is 60 percent Cabernet Franc and 40 percent Merlot, the exact opposite of the 2009 grand vin; it represents 62 percent of the crop. It's lush and very rounded, with lots of muscle and heft, but great polish and pose to the gorgeous boysenberry, plum and fig notes. It's super creamy on the finish, with bittersweet cocoa, violet, mint, anise and tobacco in reserve.
James Molesworth - Wine Spectator - 30 Mar 2011
The 2010 is one of the most impressive two-year-old Cheval Blancs I have tasted in 34 years in this profession. The final blend of 54% Cabernet Franc and 46% Merlot has the tell-tale berry/floral nose with subtle hints of menthol, blueberry, raspberry and flowers in addition to some forest floor and a delicate touch of lead pencil shavings. The wine exhibits more structure and density than it did from barrel, and it was already remarkable then. The foresty/floral notes seem to linger and linger in this surprisingly full-bodied, powerful Cheval Blanc, yet it possesses a very healthy pH that should ensure enormous longevity. Dense purple in color, and a bigger, richer wine than usual, this is one Cheval Blanc that will probably need a decade of cellaring. I like the description from the estate's administrator, Pierre Lurton, who said it tasted like "liquid cashmere," a perfect expression, despite the wine's structure and intensity. This is another 50-year wine from this amazingly structured, rich vintage.
100 Robert Parker- Wine Advocate- Feb 2013

The 2010 Cheval Blanc contains 13.8% alcohol, which is very high for this estate, and has an unusually high percentage of Cabernet Franc in the final blend (56% versus 44% Merlot). Yields were tiny, adding to the richness and intensity already instilled by the drought of summer and resulting tiny berries. In the style of some of the great Cheval Blancs of the late 1940s, this wine is rich, opulent, full-bodied, and at the risk of sounding like a broken record, as saturated purple in color as any Cheval Blanc I have seen. Mulberries, black currants, fresh minerals, and floral notes jump from the glass of this full-bodied, dense wine. With its tannins, good acidity and surprisingly modest pH, this should be an exceptionally long-lived wine, more backward and delineated than the fatter, more opulent 2009. Drink it over the next 30+ years.
96-98+ Robert Parker- Wine Advocate- May 2011
The 2010 Ch Cheval Blanc is a sublime wine. Fresh, floral, perfumed. More elegant and sensual than the '09. Pure, sumptuous fruit. Refined texture and tannins. Lovely acidity for balance. Seamless.
The percentage of Merlot was down on 2009's figure because of lower yields (28 hl per ha overall) and a green harvest, resulting in a thicker, more masculine wine. This is rich, almost monumental, with densely structured tannins and a slightly over-­ripe edge. To me, it doesn't quite have the class of the 2009, but it may be a longer lived wine. The élevage will be crucial here.
Tim Atkin MW,
www.timatkin.com
, May 2011
About this WINE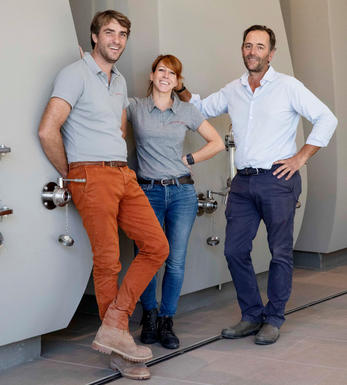 Chateau Cheval Blanc
Château Cheval Blanc, a 1er Grand Cru Classé (A) is unquestionably the leading estate in St. Emilion. It is located in the north-west of the St. Emilion appellation, bordering Pomerol.
Cheval Blanc's vineyards (Merlot 39%, Cabernet Franc 57%, Malbec 3%, Cabernet Sauvignon 1%) enjoy a variety of soils: gravel, clay and sand, all underpinned by an impermeable sedimentary rock (`crasse de fer'). Fermentation and maceration last 4 weeks in stainless steel vats, followed by 18 months' maturation in new oak barrels.
Cheval Blanc produces the most famous Cabernet Franc-based wine in the world and present régisseur Pierre Lurton is amongst the most talented winemakers working in Bordeaux today. Cheval Blanc requires a minimum 10 years of bottle age and the best vintages can last for 50 years or more.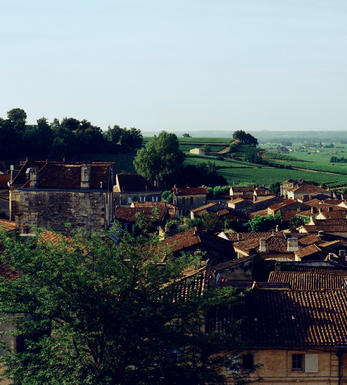 St-Emilion
St Emilion is one of Bordeaux's largest producing appellations, producing more wine than Listrac, Moulis, St Estèphe, Pauillac, St Julien and Margaux put together. St Emilion has been producing wine for longer than the Médoc but its lack of accessibility to Bordeaux's port and market-restricted exports to mainland Europe meant the region initially did not enjoy the commercial success that funded the great châteaux of the Left Bank.
St Emilion itself is the prettiest of Bordeaux's wine towns, perched on top of the steep limestone slopes upon which many of the region's finest vineyards are situated. However, more than half of the appellation's vineyards lie on the plain between the town and the Dordogne River on sandy, alluvial soils with a sprinkling of gravel.
Further diversity is added by a small, complex gravel bed to the north-east of the region on the border with Pomerol. Atypically for St Emilion, this allows Cabernet Franc and, to a lesser extent, Cabernet Sauvignon to prosper and defines the personality of the great wines such as Ch. Cheval Blanc.
In the early 1990s there was an explosion of experimentation and evolution, leading to the rise of the garagistes, producers of deeply-concentrated wines made in very small quantities and offered at high prices. The appellation is also surrounded by four satellite appellations, Montagne, Lussac, Puisseguin and St. Georges, which enjoy a family similarity but not the complexity of the best wines.
St Emilion was first officially classified in 1954, and is the most meritocratic classification system in Bordeaux, as it is regularly amended. The most recent revision of the classification was in 2012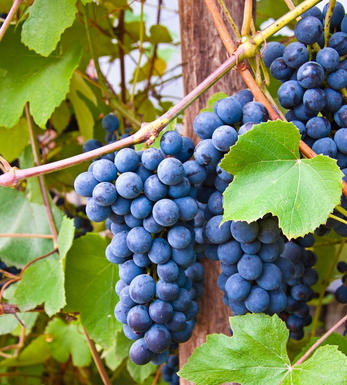 Merlot/Cabernet Franc
Merlot and Cabernet Franc are grape varieties commonly used in Bordeaux-style blends, particularly in the Bordeaux region of France. When these two grapes are blended, they can create a wine that combines the best characteristics of each variety.
Merlot is known for its smoothness, soft tannins, and ripe fruit flavours. It often contributes black cherry, plum, and chocolate flavours to the blend. The grapes are relatively easy to grow and ripen earlier than other Bordeaux varieties, making them versatile for blending.
Cabernet Franc, on the other hand, adds structure, depth, and complexity to the blend. It typically brings aromas of red fruits such as raspberry and strawberry, along with herbal notes like bell pepper and tobacco. These grapes have thinner skins and can be more challenging to cultivate, requiring specific growing conditions to reach their full potential.
When Merlot and Cabernet Franc are combined, the result is a well-balanced wine with various flavours and aromas. The blend often exhibits a Bordeaux wine's medium to full body, along with a smooth texture and moderate tannins. The specific flavour profile can vary depending on the proportions of each grape in the blend and the terroir and winemaking techniques employed.