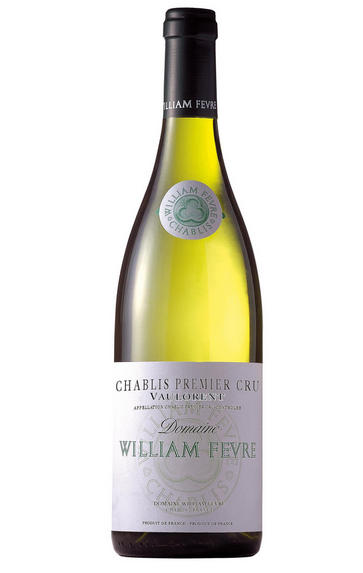 2010 Chablis, Vaulorent, 1er Cru, Domaine William Fèvre, Burgundy
Prices start from £505.00 per case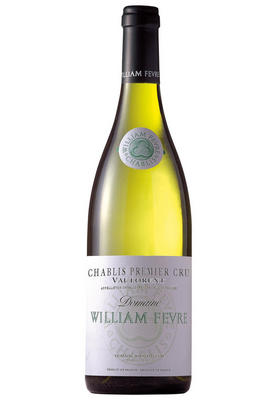 Critics reviews
Burghound Recommended:  Don't Miss Wine 2010 Vintage
2010 Chablis "Vaulorent": As one would reasonably expect, the nose is quite similar to that of the "regular" Fourchaume though one difference is that it's a bit more refined. This sense of refinement extends as well to the bigger, richer and moderately more complex broad-shouldered flavors that explode in a hugely long finish that completely stains the palate with dry extract.
As good as its sibling is, this pure and chiseled effort just has another dimension of material present.(from a huge 3.63 ha parcel out of only 17 ha and most of it is hard by Les Preuses. Séguier calls this their "baby grand cru" as specific barrels are selected for vine age, concentration and power).
(Allen Meadows, burghound.com - Nov 2011)
The 2010 Chablis Vaulorent is striking. It shows plenty of richness but very little in the way of excess weight. There is plenty of depth waiting to emerge from this expressive, mineral-drenched Chablis. Mint, flowers and white stone fruits wrap around the pure, beautifully delineated finish. Anticipated maturity: 2013+.
Antonio Galloni - 31/08/2012
About this WINE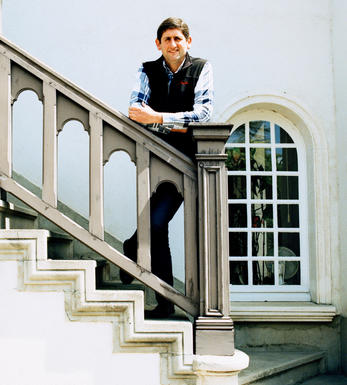 Domaine William Fevre, Chablis
William Fèvre is one of Chablis' greatest wine domaines, developed by the eponymous William Fèvre between 1957 and his retirement in 1998 when he sold to the Champagne House Joseph Henriot. William Fèvre began with just 7 hectares and had soon increased this to 48ha, planting widely in the best of the 1ers and grands crus where the vineyards had fallen by the wayside. However the Fèvre penchant for new oak was not to everybody's taste.

Since the Henriot purchase the wines are made by the talented Didier Séguier who had previously been with the Bouchard team in Beaune. The domaine wines include 12 hectares of premier cru vineyards and no less than 16 hectares of grand crus.The whole crop of their domaine wines, straight Chablis included, is harvested by hand, the grands crus in small 'cagettes', with a sorting table back at the winery to ensure the quality of the raw material.

The 1er cru wines are vinified in 40-50% oak, the grands crus receiving 70-80%, but without using new wood – instead the domaine receives a plentiful supply of one year old barrels from Maison Bouchard, and the average age of wood in the cellars is 5 years old. The barrel and vat components are blended together after four to six months, for bottling before the end of the year.

In 1991 he joined forces with the Chilean producer Victor Pino and Vina William Fèvre was established in the heart of the Maipo Valley just outside Santiago.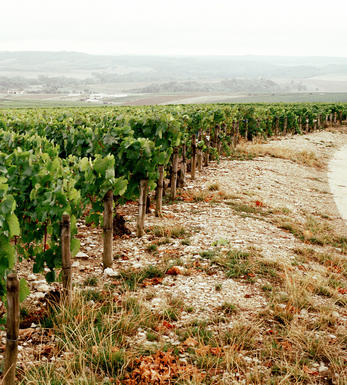 Chablis
Chablis lies further north than the rest of Burgundy, located about halfway between Beaune and Paris; it's actually not all that far from Champagne. The wines here – exclusively whites from Chardonnay – differ in style from other white Burgundies: they tend towards steeliness and flintiness.
The Chablis region is an island of vines lying amid the forests and pastures of the Yonne département. In the heart of Chablis, the soils are marl (clay-limestone) of a particular kind – Kimmeridgian – containing traces of marine fossils. For many, the classic aroma and flavour profile of Chablis is built around seashell and an iodine, marine character imparted by the soil.
As elsewhere in Burgundy, there's a hierarchy in Chablis. Grand Cru represents the top tier, although it accounts for just one per cent of overall Chablis production. The Grand Cru vineyards rise above the eponymous town in an impressive sweep, sloping south. These are sunny sites, ranging in elevation from 100 to 250 metres above sea level. The wines are deep and powerful, benefitting hugely from bottle age after release. The best examples can age for up to 20 years. Over time, their colour evolves from greenish gold to a light yellow, and they develop real aromatic complexity.
Unlike the other tiers, it's not uncommon for Grand Cru Chablis to see new oak. As a result, its flavour profile is perhaps more comparable to the Côte d'Or than the rest of Chablis. For something more classically "Chablis", there's the Premiers Crus. Style and quality can vary, depending on the climat and the producer. Whether floral or more mineral, the best examples are seriously impressive and represent the hallmark style of the region – they can also offer real value for money. These are structured wines with the capacity to age for 10 to 15 years.
The next tier – accounting for most of the region's output – is labelled simply as "Chablis". These are steely, clean and lean whites with aromas of green apples and lemon, intended for early drinking. As ever in Burgundy, there are exceptions: well-made examples by top growers from vineyards abutting the Premiers Crus can be age-worthy.
Finally, there's Petit Chablis: everyday wines, generally from vineyards planted on higher slopes. Petit Chablis accounts for around one-fifth of all Chablis produced. These wines typically come from Portlandian limestone, known to produce a fruitier, simpler wine than Chablis.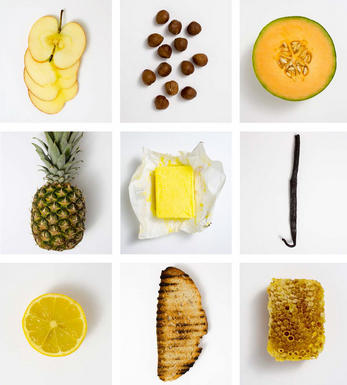 Chardonnay
Chardonnay is often seen as the king of white wine grapes and one of the most widely planted in the world It is suited to a wide variety of soils, though it excels in soils with a high limestone content as found in Champagne, Chablis, and the Côte D`Or.

Burgundy is Chardonnay's spiritual home and the best White Burgundies are dry, rich, honeyed wines with marvellous poise, elegance and balance. They are unquestionably the finest dry white wines in the world. Chardonnay plays a crucial role in the Champagne blend, providing structure and finesse, and is the sole grape in Blanc de Blancs.
It is quantitatively important in California and Australia, is widely planted in Chile and South Africa, and is the second most widely planted grape in New Zealand. In warm climates Chardonnay has a tendency to develop very high sugar levels during the final stages of ripening and this can occur at the expense of acidity. Late picking is a common problem and can result in blowsy and flabby wines that lack structure and definition.

Recently in the New World, we have seen a move towards more elegant, better- balanced and less oak-driven Chardonnays, and this is to be welcomed.