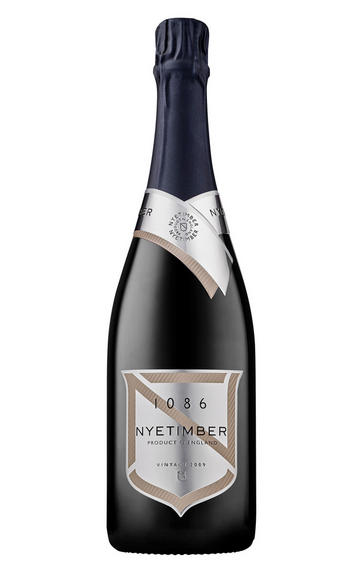 2010 Nyetimber, 1086, Prestige Cuvée, Sussex, England
Prices start from £149.75 per bottle (75cl).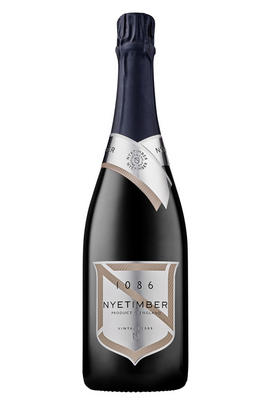 Critics reviews
Neal Martin, Vinous
92/100
The 2010 Nyetimber 1086 was bottled in May 2011 and disgorged in February 2019, representing the current release. It has a clean and fresh bouquet, which is less complex than the 2009 one, but I appreciate the wet stone and dewy green apple note. 
The palate is well balanced with a fine bead of acidity, cohesive and focused, almost Blanc de Blancs in style due to the very expressive Chardonnay. 
Excellent length here. A wine that I suspect will improve with further bottle age.
Drink 2021 - 2035
Neal Martin, Vinous.com (August 2020)
Jancis Robinson MW
17.5/20
45% Chardonnay, 44% Pinot Noir, 11% Pinot Meunier. TA 7.8 g/l, pH 3.01, RS 9.7 g/l. 
This is the ambitious cuvée made from the best of the best of now 90 parcels in 10 vineyards totalling 280 ha, although this particular blend was all West Sussex and a very similar make-up to the 2009 launch vintage.
Seven years on lees and nine months post disgorgement. The back label has a lot of code explained on their website. 
12,000 bottles made. Tasted blind. 
Light nose and a very well-mannered palate. Everything is in its place. Not too tart and with real interest. Complete. I actually thought this could be champagne.
Drink 2020 - 2027
Jancis Robinson, JancisRobinson.com (July 2021)
A very impressive, impeccably made wine with everything in its place. It has crisp acidity, some sweetness to the patisserie, cream, bruised apple and white pear flavours, and a generous texture. Vibrant, racy and tense, there's lots more to come from this.
Drink 2019 - 2030
John Stimpfig, Decanter.com (November 2018)
About this WINE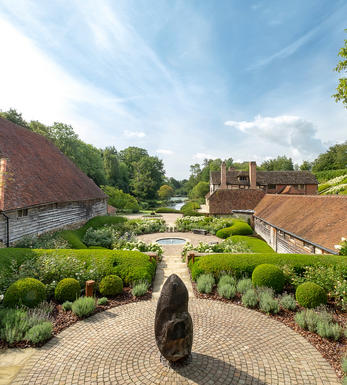 Nyetimber Vineyard
For over twenty five years Nyetimber has had a single aim: to make the finest English sparkling wine, one to rival the very best in the world, including champagne.

A true pioneer, Nyetimber was the first producer of English sparkling wine to exclusively grow the three celebrated grape varieties: Pinot Noir, Pinot Meunier and Chardonnay. Each bottle of Nyetimber is made from one hundred percent estate-grown grapes.

1988, Nyetimber planted its first vines. In 1997 in a blind tasting Nyetimber's 1992 Blanc de Blancs caused a debate as to which area of France it came from. Nyetimber wines have since won rave-reviews and International medals and, have also won the admiration of members of the Royal Family and various Heads of State. Owner and Chief Executive Eric Heerema and winemaker Cherie Spriggs are committed to producing wines of exceptional quality.

Nyetimber Manor is mentioned in the Domesday Book and was once home to Anne of Cleves, fourth wife of Henry VIII. 1,000 years later it is producing one of the finest sparkling wines in the world.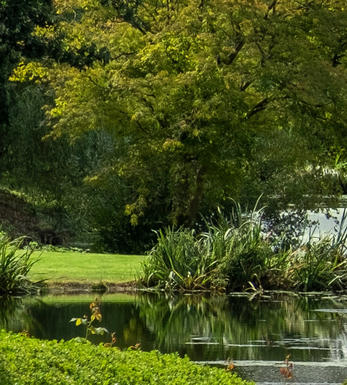 Sussex
Located in southern England, Sussex has emerged as a promising region for wine production in recent years.
The country's cool climate and chalky soil, reminiscent of the renowned Champagne region in France, have created favourable conditions for vineyards to flourish.
Winemaking in Sussex focuses on sparkling wines made from traditional methods using classic grape varieties such as Chardonnay, Pinot Noir, and Pinot Meunier.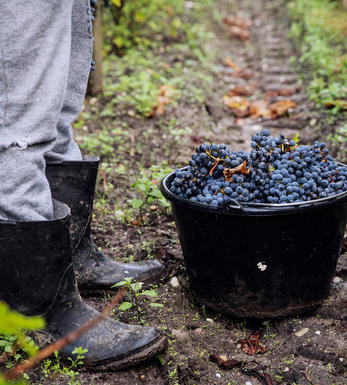 Champagne Blend
Which grapes are included in the blend, and their proportion, is one of the key factors determining the style of most Champagnes. Three grapes are used - Pinot Noir, Chardonnay and Pinot Meunier.

26% of vineyards in Champagne are planted with Chardonnay and it performs best on the Côtes des Blancs and on the chalk slopes south of Epernay. It is relatively simple to grow, although it buds early and thus is susceptible to spring frosts. It produces lighter, fresher wines than those from Burgundy and gives finesse, fruit and elegance to the final blend. It is the sole grape in Blancs de Blancs, which are some of the richest long-lived Champagnes produced.
Pinot Noir accounts for nearly 40% of the plantings in Champagne and lies at the heart of most blends - it gives Champagne its body, structure, strength and grip. It is planted across Champagne and particularly so in the southern Aube district.
The final component is Pinot Meunier and this constitutes nearly 35% of the plantings. Its durability and resistance to spring frosts make the Marne Valley, a notorious frost pocket, its natural home. It ripens well in poor years and produces a soft, fruity style of wine that is ideal for blending with the more assertive flavours of Pinot Noir. Producers allege that Pinot Meunier lacks ageing potential, but this does not deter Krug from including around 15% of it in their final blends.