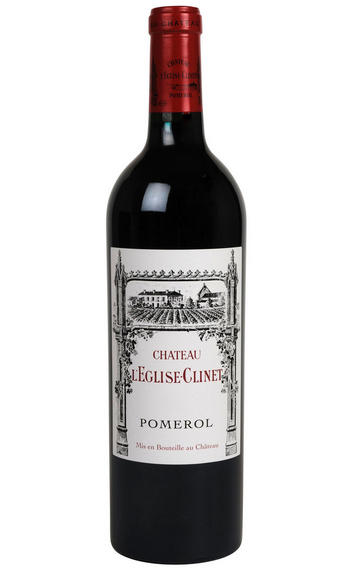 2010 Château l'Eglise-Clinet, Pomerol, Bordeaux
Prices start from £2,000.00 per case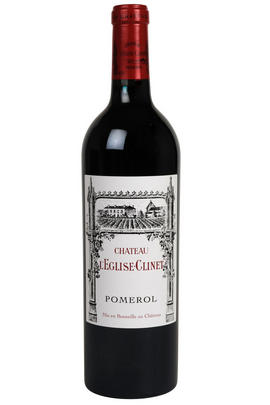 Critics reviews
This wine will likely be a major superstar with about 10-15 years of cellaring. It was one of the more closed and difficult wines to penetrate and one of probably only a dozen or so 2010s that I only had one chance to taste from bottle, but it is loaded with fabulous raw materials. The 2010 is a profound effort, but it needs to be forgotten for at least a decade. This opaque purple wine offers up notes of caramelized black currant and black cherry candies intermixed with some very high class, subtle vanillin and toast. Hints of licorice, mocha and perhaps even a touch of chocolate are also present in this full-bodied, super-duper, concentrated, classic wine, which has everything in perfect proportions. But in the finish, its whoppingly big tannins kick in and basically announce that drinking this wine now would be infanticide. Look for this wine to last for at least 50+ years.
Robert M. Parker, Jr. - 28/02/2013
Very dark and glowing crimson. Savoury and dense and lively. Lip smacking. Lots of sweetness and nerve. Well done! A very firm thread and great integrity. Lovely texture. Much more sweetness than I would expect for a 2010. Racy and charming but with real density.
Jancis Robinson MW- jancis robinson.com 15 Apr 2011

Undoubted power and concentration. Rich, dense and profound but reserved. Layered fruit on the palate. Bigger structure than '09 although a touch awkward at this youthful stage.
This wine will likely be a major superstar with about 10-15 years of cellaring. It was one of the more closed and difficult wines to penetrate and one of probably only a dozen or so 2010s that I only had one chance to taste from bottle, but it is loaded with fabulous raw materials. The 2010 is a profound effort, but it needs to be forgotten for at least a decade. This opaque purple wine offers up notes of caramelized black currant and black cherry candies intermixed with some very high class, subtle vanillin and toast. Hints of licorice, mocha and perhaps even a touch of chocolate are also present in this full-bodied, super-duper, concentrated, classic wine, which has everything in perfect proportions. But in the finish, its whoppingly big tannins kick in and basically announce that drinking this wine now would be infanticide. Look for this wine to last for at least 50+ years. Proprietor Denis Durantou has been on a hot streak, and is one of those perfectionist proprietors who seems tortured by their compulsion to do everything so well. Believe me, as a wine drinker, you want people like Durantou making the wines!
96+ Robert Parker- Wine Advocate- Feb 2013

Proprietor Denis Durantou has again produced one of Bordeaux's most profound wines, which seems to be happening routinely at this tiny estate on the Pomerol plateau. Opaque purple to the rim, with a wonderfully sweet nose of mulberry and black fruit, hints of mocha and caramel, and some subtle background oak, the 2010 is very expansive, multi-dimensional, with stunning purity, richness and equilibrium. The finish is very long, with significant tannins, but they are beautifully integrated. This is a massive L'Eglise Clinet that will need 8-10 years of cellaring at the very minimum, and should keep for 40+ years.
96-100 Robert Parker- Wine Advocate- May 2011
If the 2009 was all about sweetness and fleshy tannins, Denis Durantou's 2010 is much more backward, with masses of smoky oak, crunchy cranberry-­like acidity and notes of plums, cinnamon and Asian spices. The wine is very concentrated and powerful, but has underlying grace and elegance. It will undoubtedly improve as the
oak begins to integrate.
About this WINE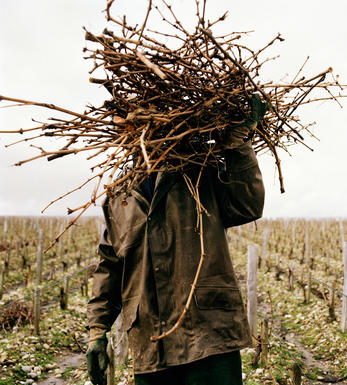 Chateau l'Eglise-Clinet
Château L'Eglise-Clinet is now amongst the elite of Pomerol producers. Its vineyards were originally part of Château Clinet and Château Clos l`Eglise respectively, and the property came into being in the 1950s.
L'Eglise-Clinet has been owned and run by Denis Durantou since 1982. Its 5.5 hectares of vineyards are located on the Pomerol plateau, where the soils are rich in gravel, clay, sand and iron. The vines have a high average age of around 45 years, with a proportion of them dating back to pre-1956, having escaped the brutal frosts of that year.
L'Eglise-Clinet's wine is typically a blend of 80% Merlot and 20% Cabernet Franc. The grapes are vinified in a combination of concrete vats and stainless steel vats. The wine is then aged in small oak barriques (50-70% new) for 18 months.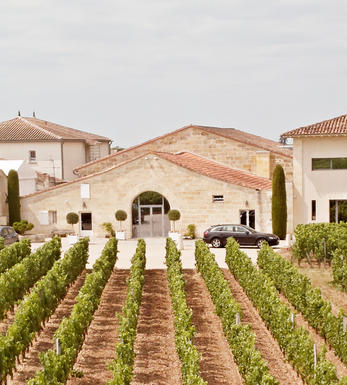 Pomerol
Pomerol is the smallest of Bordeaux's major appellations, with about 150 producers and approximately 740 hectares of vineyards. It is home to many bijou domaines, many of which produce little more than 1,000 cases per annum.

Both the topography and architecture of the region is unremarkable, but the style of the wines is most individual. The finest vineyards are planted on a seam of rich clay which extends across the gently-elevated plateau of Pomerol, which runs from the north-eastern boundary of St Emilion. On the sides of the plateau, the soil becomes sandier and the wines lighter.

For a long time Pomerol was regarded as the poor relation of St Emilion, but the efforts of Jean-Pierre Moueix in the mid-20th century brought the wine to the attention of more export markets, where its fleshy, intense and muscular style found a willing audience, in turn leading to surge in prices led by the demand for such limited quantities.


There is one satellite region to the immediate north, Lalande-de-Pomerol whose wines are stylistically very similar, if sometimes lacking the finesse of its neighbour. There has never been a classification of Pomerol wines.

Recommended Châteaux : Ch. Pétrus, Vieux Ch. Certan, Le Pin, Ch. L'Eglise-Clinet, Ch. La Conseillante, Ch. L'Evangile, Ch. Lafleur, Trotanoy, Ch. Nenin, Ch. Beauregard, Ch. Feytit-Clinet, Le Gay.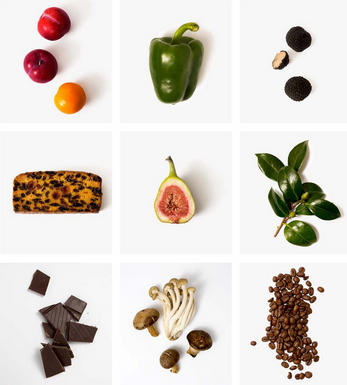 Merlot
The most widely planted grape in Bordeaux and a grape that has been on a relentless expansion drive throughout the world in the last decade. Merlot is adaptable to most soils and is relatively simple to cultivate. It is a vigorous naturally high yielding grape that requires savage pruning - over-cropped Merlot-based wines are dilute and bland. It is also vital to pick at optimum ripeness as Merlot can quickly lose its varietal characteristics if harvested overripe.
In St.Emilion and Pomerol it withstands the moist clay rich soils far better than Cabernet grapes, and at it best produces opulently rich, plummy clarets with succulent fruitcake-like nuances. Le Pin, Pétrus and Clinet are examples of hedonistically rich Merlot wines at their very best. It also plays a key supporting role in filling out the middle palate of the Cabernet-dominated wines of the Médoc and Graves.
Merlot is now grown in virtually all wine growing countries and is particularly successful in California, Chile and Northern Italy.