About this WINE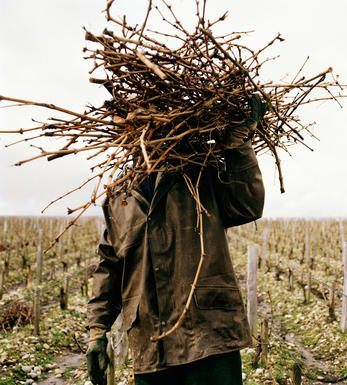 Campinuovi, Tuscany
Campinuovi is a new Tuscan wine estate in the emerging Montecucco zone, located near the village of Cinigiano, Grosseto, on the border with Montalcino & 40km inland from the Tyrrenhian sea coast. The estate's vines lies on the (schistous) galestro, iron-rich red soils & silt slopes of extinct volcano Monte Amiata, at 460 msl, that in turn provides excellent drainage & constant ventilation. Once owned by the Abbey of Sant'Antimo, the lands were expropriated by the State in the 1950s & sold off to the contadini/farmers. Campinuovi was once such plot of land.

Skip forward to 2000 when Tuscans Daniele Rosellini, an enologist with prior experience working alongside Giulio Gambelli, Gianfranco Soldera & the tragic figure of Ferruccio Fenocchio of Barolo's once brilliant Pianpolvere estate, & Nadia Riguccini, a cowgirl from Arezzo & now agronomist teacher in Siena, bought the 35ha (of which 7.15 are under vine) Campinuovi estate, replanting it in 2002 before first bottling under their own label in 2006. A new cantina was completed in 2012. Sangiovese is the key grape, along with a white Ansonica for passito. Daniele & Nadia also planted 10% Cabernet & Merlot.

The wines are sensitively made, using organic & biodynamically grown fruit, vinified in both stainless-steel & 20hl large slavonian oak botte. Stylistically they capture both the beguiling charm of the Maremma while displaying a spine you'd more normally associate with Montalcino nearby. The Rosso is more international-looking & early drinking, blending Sangiovese with Cabernet & Merlot. The Sangiovese captures the fresh fruit expression of Tuscany's flagship grape, while the Riserva comes from a specific vineyard, 'Vigna Campi Nuovi', a shoulder of land rich in iron & pudding stones.
David Berry Green, BBR Buyer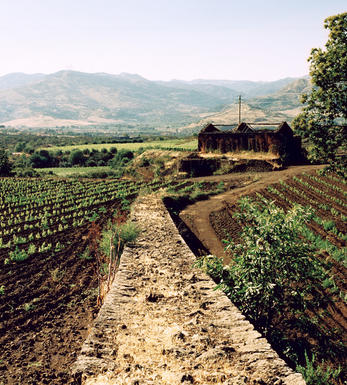 Montecucco
Established in 1998, the Montecucco wine DOC is located in the southern part of the Tuscany wine region, sandwiched between Montalcino, home of the famous Brunello di Montalcino DOCG, and Scansano, of the eponymous Morellino di Scansano DOCG. They vineyards are on the hillsides of the Amiata Mountain, opposite the Brunello slopes, which explains the similarities between the two regions in their microclimate. The region produces red wines from the signature Tuscan grape, Sangiovese, which makes up 65% of the output. The rest is white from Trebbiano Toscano.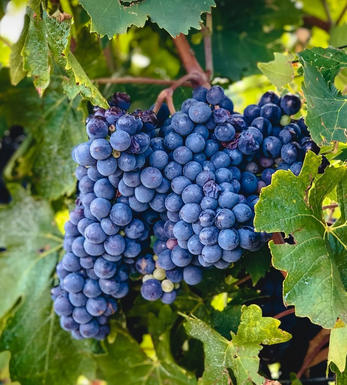 Sangiovese
A black grape widely grown in Central Italy and the main component of Chianti and Vino Nobile di Montepulciano as well as being the sole permitted grape for the famed Brunello di Montalcino.
It is a high yielding, late ripening grape that performs best on well-drained calcareous soils on south-facing hillsides. For years it was blighted by poor clonal selection and massive overcropping - however since the 1980s the quality of Sangiovese-based wines has rocketed upwards and they are now some of the most sought after in the world.
It produces wines with pronounced tannins and acidity, though not always with great depth of colour, and its character can vary from farmyard/leather nuances through to essence of red cherries and plums. In the 1960s the advent of Super Tuscans saw bottlings of 100% Sangiovese wines, as well as the introduction of Sangiovese/Cabernet Sauvignon blends, the most famous being Tignanello.