About this WINE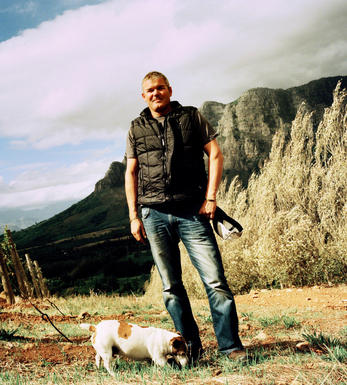 Oldenburg Vineyards
Located in the Banghoek Valley eight kilometres from Stellenbosch, Oldenburg Winery was established in its current format in 2003 by Adrian Vanderspuy, who grew up in the Cape but had spent most of his life abroad, building a career in financial services. Adrian set out to make premium wines, capitalising on the favourable location of the vines, which, at 300-450 metres above sea-level, benefit from a cooler climate than vineyards lower down, and yet are sufficiently high to benefit from more sunlight than those which lie in the shadow of the mountains.

After totally replanting the vineyard, Adrian's maiden vintage was 2007. His goal is to make high-quality, limited production wines from French varietals, primarily Cabernet and Syrah. The Rhodium is Oldenburg's prestige cuvée and their wonderful 2012 vintage is a blend of 53 percent Merlot, 40 percent Cabernet Franc and 7 percent Malbec.

Yields are kept extremely low to maximise concentration of fruit, and crop-thinning takes place to further ensure that only perfect grapes make it to the winery. Once there, they are hand-sorted, cooled and then crushed. After fermentation the wines are aged in French barriques prior to bottling.

In 2013, Philip Costandius, who has been consulting at Oldenburg since 2009, was persuaded to become the Managing Director and Winemaker for the estate. Philip has been Chairman of the Cape Winemakers Guild and is a highly respected figure in the industry. He firmly believes that "Oldenburg has magnificent terroir"; this will be an exciting estate to watch over the next few years.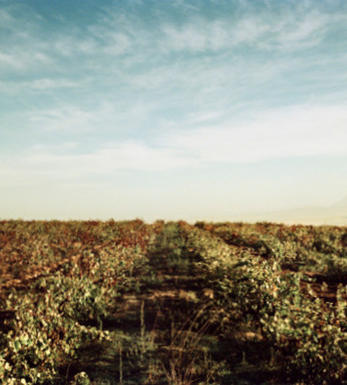 Stellenbosch
Stellenbosch is South Africa's best-known wine region, producing a wide variety of wines from leading estates, even though it accounts for less than 20 per cent of the country's total production. Designated wards within the wine region are Jonkershoek Valley, Simonsberg-Stellenbosch, Bottelary, Devon Valley and Papegaaiberg.

At 17,500 hectares, Stellenbosch remains the Cape's most famous and important fine wine district, thanks to its proximity to Cape Town, to the cooling influences of False Bay, its mountainous (ie Helderberg, Simonsberg), granitic topography and its centres of learning such as Elsenburg Agricultural College.
It's notable for the refinement of its Cabernet Sauvignon and Chardonnay, especially from the likes of Glenelly Estate, Keermont Vineyards Oldenburg Vineyards, Raats Family and Anwilka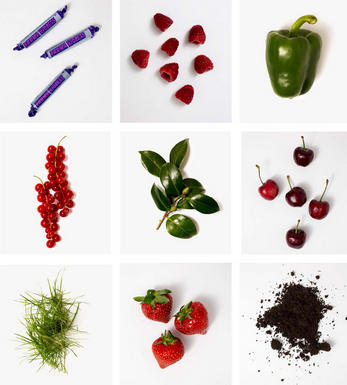 Cab.Franc
Cabernet Franc is widely planted in Bordeaux and is the most important black grape grown in the Loire. In the Médoc it may constitute up to 15% of a typical vineyard - it is always blended with Cabernet Sauvignon and Merlot and is used to add bouquet and complexity to the wines. It is more widely used in St.Emilion where it adapts well to the cooler and moister clay soils - Cheval Blanc is the most famous Cabernet Franc wine in the world, with the final blend consisting of up to 65% of the grape.
Cabernet Franc thrives in the Loire where the cooler growing conditions serve to accentuate the grape's herbaceous, grassy, lead pencil aromas. The best wines come from the tuffeaux limestone slopes of Chinon and Bourgeil where growers such as Jacky Blot produce intense well-structured wines that possess excellent cellaring potential.
Reviews
Customer reviews
Critic reviews
Cabernet Franc is an important grape variety in the Right Bank of Bordeaux, where it is heavily planted in the vineyards of Pomerol, St.-Emilion and Fronsac, and can also be found planted in the Loire Valley. What's unusual is tofind a straight Cabernet Franc in South Africa. This one certainly doesn't disappoint, with a ruby-red color and a cherry and cedar-wood smell. Once sipped, it is fresh, crisp, with good grip.
Berry Bros. & Rudd wines featured in The Wall Street Journal by Will Lyons - 14 Feb 2013

Will Lyons writes a weekly column for The Wall Street Journal. His humorous, informed, down-to-earth writing has been recognized in both the Glenfiddich and Roederer wine writing Awards. He began his career in London, as a wine merchant in St. James's where he developed a love for the classic wines of Europe. He has written for a variety of publications including The Scotsman, Reader's Digest, The Spectator and Decanter.