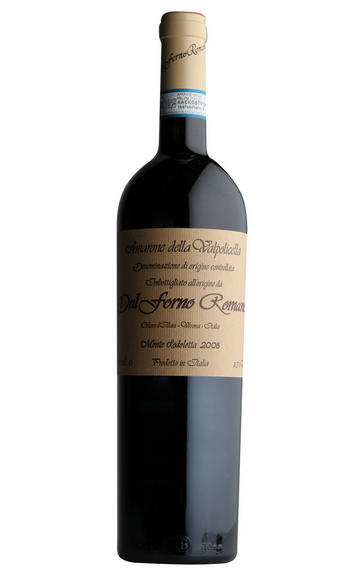 2010 Amarone della Valpolicella, Dal Forno Romano, Veneto, Italy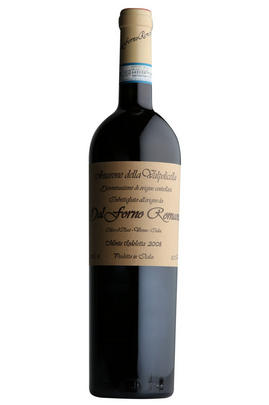 About this WINE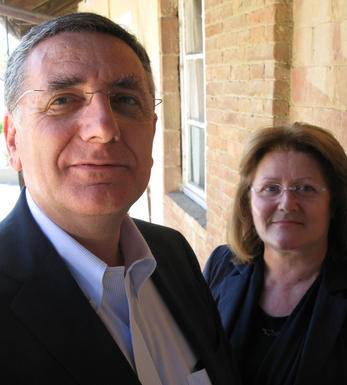 Romano Dal Forno
Romano Dal Forno is a local legend. "The rest of us take vacations, occasionally play a round of golf in the afternoons,' said a major Veneto- wine producer, 'But not Dal Forno. He works every day. He not only knows every bunch in his vineyards - he knows every grape!"
Romano Dal Forno only established his estate in the 1980s but in Nicolas Belfrage's words "has climbed to the maximum heights which Valpolicella, Classico or otherwise, is capable of attending." Romano is the undisputed leader of the new wave in Verona's winemaking although his small estate is to be found outside the so-called Zona Classica for Valpolicella, at Illasi. From 8 hectares of vineyard this vigneron-winemaker gets the best out of the Corvina and Rondinella varieties with small yields and rigorous selection during the harvesting.
The house speciality is Amarone, but he makes Valpolicella with the same care as well. Fermentation and maceration are designed to extract maximum varietal character from the grapes. Dal Forno has adopted the use of barriques and has been working on ways to ferment the sugars completely out in wood, as if the wine were white. This style of vinification gives the oak a decisive role in the ageing process, without letting it dominate completely. Romano is also experimenting with an ultra-traditional red Recioto and a tiny parcel of fabulous white "passito" wine.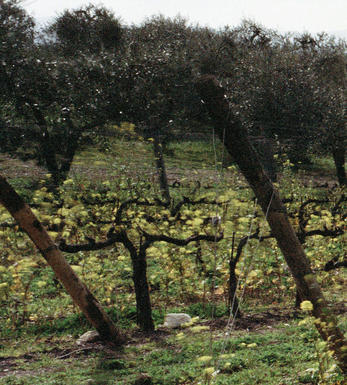 Amarone della Valpolicella
Amarone della Valpollicella, a leading Venetian wine DOC, now represents 25% of the total production of Valpolicella wine. Amarone della Valpolicella (normally known more snappily as "Amarone") is made using partially shrivelled fruit that has been left to dry, and produces a rich, full-bodied, unfortified, dry red wine.
Amarone's sweeter sibling Recioto della Valpolicella can trace its history back to the Romans, when Pliny, Virgil and Columella made reference to a wine called "Recitium", however, Amarone was not seen until it was first sold in 1936 and was only officially recognised in 1953. Its birth was apparently the result of a producer forgetting to take his Recioto out of barrel, allowing it to ferment to dryness.
Located between Lake Garda and Venice, the Amarone zone is concentrated around the villages of Negrar, Fumane, Marano, Sant Ambroglio and San Pietro-in-Cariano. Its vines grow on stony, volcanic, calcareous sites in the foothills of the Lessini Mountains at between 150m and 350m above sea level. With Lake Garda and the Adriatic Sea nearby, the region's climate is relatively temperate although the proximity of the Alps brings with it the constant threat of hail (as occurred in 2007).
Corvina (aka Veronese) and Corvinone must constitute 80% of the blend, with Rondinella, Molinara and Croatina accounting for the remaining 20%. Once harvested, the clean fruit is traditionally dried in airy lofts for 100-120 days over the winter, a process known as "appassimento". This typically results in an increase of sugar by 27% and dry extract by 28% while malic acid levels reduce by 66% with tartaric acid levels remaining the same. Importantly, evaporation leads to a 65% reduction in must weight (although this is less in modern purpose-built "lofts") aided and abetted by the development of noble rot (aka "botrytis cinerea"). The desiccated fruit is pressed in the March following the October harvest and fermented in Slavonian or French oak.
It is then aged for up to 7 years (as is the case for the wines of Giuseppe Quintarelli). The left-over grape pomace is recycled, with Valpolicella Classicopassed through it to produce Valpolicella Ripasso. The legal minimum alcohol level for Amarone is 14% but most easily surpass 15%. The best wines are dense and richly textured - reminiscent of Vintage Port but drier and without the fortification! - with lively acidity, supple tannins and lovely flavours of Morello cherry, roast coffee and chocolate.
Recommended producers: Bussola, Corte Sant' Alda, Dal Forno and Giuseppe Quintarelli.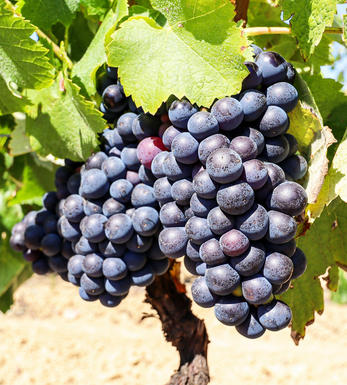 Corvina, Corvinone blend
Corvina is widely grown on the Veneto shore of Lake Garda and the hills of Valpolicella to the north and north-east of Verona. Sometimes known as Corvina Veronese, it is blended with Rondinella and Molinara to produce Valpolicella and Bardolino. It can be a tricky grape to cultivate, as it ripens late and is prone to rot if affected by rains at harvest time. It is a high-yielding grape and quality is very dependent on keeping yields low.

Corvina-based red wines can range in style from a light, cherryish red to the rich, port-like Recioto and Amarone Valpolicellas. Most Valpolicella from the plains is pale and insipid, and bears little comparison with Valpolicella Classico from the hills. Some producers such as Allegrini are now producing very high quality 100% Corvina wines.