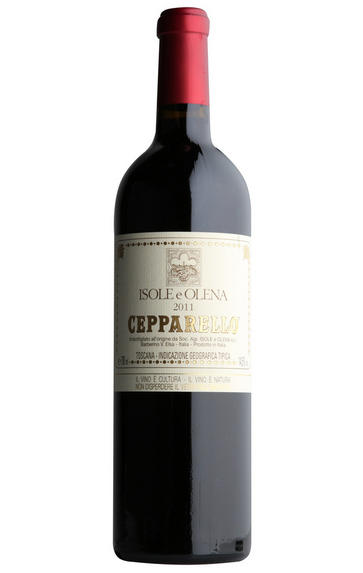 2011 Cepparello, Isole e Olena, Tuscany, Italy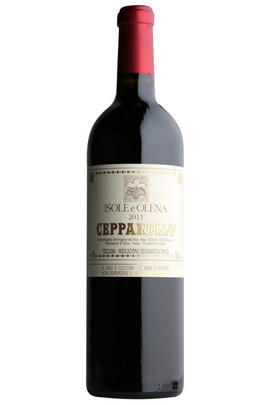 Critics reviews
Antonio Galloni, Vinous
94+
Isole e Olena's 2011 Cepparello is remarkably silky, polished and refined, especially considering the challenges of the vintage. Dark red stone fruits, wild flowers, menthol and sweet spices all meld together gracefully in the glass. Voluptuous and racy but also an impeccably balanced wine with phenomenal length and a super-expressive finish. The 2011 will offer a wide window of drinking pleasure pretty much upon release.
Antonio Galloni,  Vinous,  September 2014
The 2011 Cepparello is a big wine that moves over the palate with authority and determination. It reveals thick layers of tobacco, spice, red cherry, grilled herb and pretty ashy-mineral accents. This 100% Sangiovese also imparts a sense of austerity that is especially evident in the tight, but polished tannins. Cepparello needs another five years of bottle aging.
Monica Larner - 31/10/2014
About this WINE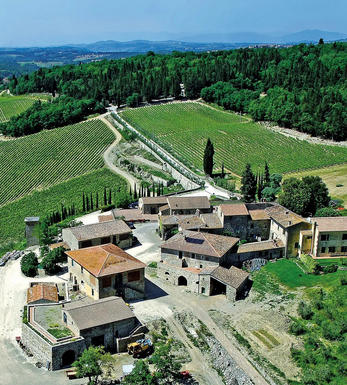 Isole e Olena
The Isole et Olena Estate, run by Paolo de Marchi for 45 years, is a Tuscan property that has seen a dramatic rise in quality over the last few decades. Paolo's family, originally from Piedmont, purchased the estate in the 1960s. His attention to detail in both the vineyard and the winery was the driving force that turned quality around. The estate was purchased by the EPI group recently, who have expertise in Tuscany, also owning the famed Montalcino estate Biondi-Santi.
The wines have Cepparello at their head, a barrique-aged Sangiovese classified as an IGT - because at the time of its creation in the 1980s a wine comprising 100% Sangiovese could not legally be labelled as Chianti. There is a Chianti Classico and a Vin Santo, as well as some excellent wines from the Collezione de Marchi label, including a Syrah called Eremo, a Cabernet Sauvignon and a Chardonnay.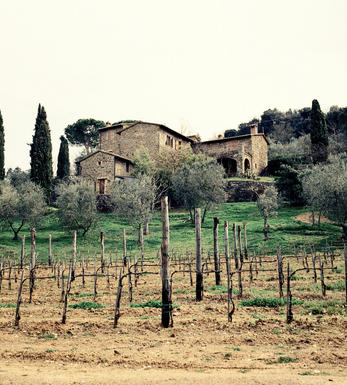 IGT Tuscany
IGT (Indicazione Geografica Tipica) Tuscany is a wine classification from Italy's Tuscany region. It is one of the official wine classifications recognized by the Italian government. IGT is a step below the highest classification, DOCG (Denominazione di Origine Controllata e Garantita), and above the DOC (Denominazione di Origine Controllata) level.
The IGT classification was introduced in 1992 to allow winemakers more flexibility in grape varieties and employ winemaking techniques while still ensuring a certain level of quality and geographical indication. This classification gives winemakers more freedom to experiment and innovate, deviating from the strict regulations of the DOC and DOCG classifications.
IGT Tuscany wines can be produced throughout the entire region of Tuscany, encompassing various sub-regions and terroirs within the area. This classification allows winemakers to use traditional Tuscan grape varieties, such as Sangiovese, and non-traditional grape varieties, including international ones like Cabernet Sauvignon, Merlot, Syrah, and others.
The IGT Tuscany classification gives winemakers the flexibility to create wines that showcase the unique characteristics of their specific vineyards and winemaking styles. It allows for experimentation with blending different grape varieties, using innovative winemaking techniques, and exploring new regional vineyard sites.
IGT Tuscany wines can vary greatly, from traditional and terroir-driven expressions to more modern and international styles. This classification has played a significant role in developing Super Tuscan wines, often IGT designated and known for their high quality and international recognition.
Overall, IGT Tuscany provides a platform for winemakers in the region to express their creativity and produce wines that reflect their unique vision while maintaining a connection to the rich heritage and traditions of winemaking in Tuscany.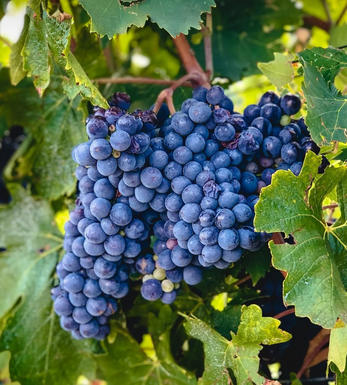 Sangiovese
A black grape widely grown in Central Italy and the main component of Chianti and Vino Nobile di Montepulciano as well as being the sole permitted grape for the famed Brunello di Montalcino.
It is a high yielding, late ripening grape that performs best on well-drained calcareous soils on south-facing hillsides. For years it was blighted by poor clonal selection and massive overcropping - however since the 1980s the quality of Sangiovese-based wines has rocketed upwards and they are now some of the most sought after in the world.
It produces wines with pronounced tannins and acidity, though not always with great depth of colour, and its character can vary from farmyard/leather nuances through to essence of red cherries and plums. In the 1960s the advent of Super Tuscans saw bottlings of 100% Sangiovese wines, as well as the introduction of Sangiovese/Cabernet Sauvignon blends, the most famous being Tignanello.