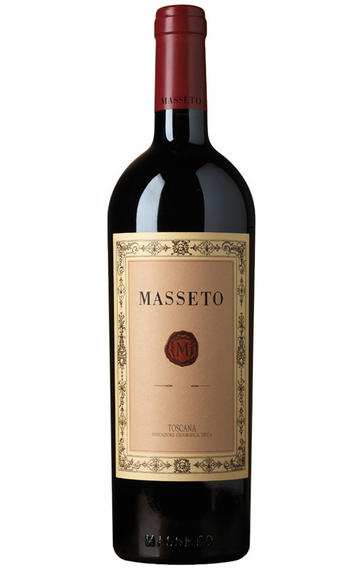 2011 Masseto, Tuscany, Italy
Prices start from £1,550.00 per case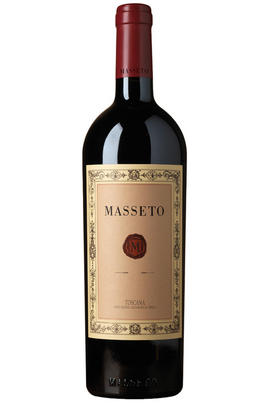 Critics reviews
An extremely hot and early year, giving a strong contrast with the 2014. Immediately exuberant on the nose, with cinammon spice, rosemary herbs, cocoa beans and Autumnal leaf aromatics. The tannins that are less generous than in some vintages, and it significantly improves with time in the glass, when the depth of texture and expression in the black cherry and cassis fruits become clear. An early harvest, with the fruit brought in over just three days at the end of August, this is concentrated and still taut at 10 years old. 100% new oak.

Drink 2021 to 2038

Jane Anson, Inside Bordeaux (December 2021)
From Italy's most celebrated 7-hectare plot of Merlot, the 2011 Masseto is a wine of grand and lofty ambitions that happily materialize in the glass. This wine delivers on all the many promises it makes. First is the exceptional quality of the bouquet with seamless integration of dark fruit to spice, to chocolate, to Mediterranean herb. The aromas are presented in kaleidoscope effect so that many bright colors blend into one. Second, is the mouthfeel that is as supple, rich and persistent as you should expect of a wine of this pedigree. Lastly, is the wine's aging potential that is already evident in terms of the integrated acidity and the richness of the tannins. In fact, the tannins are absolutely gorgeous here: They are silky, refined and delightful. It's not the greatest Masseto ever made, but it performs beautifully nonetheless.
Monica Larner - Wine Advocate - eRobertParker.com #215 Oct 2014
About this WINE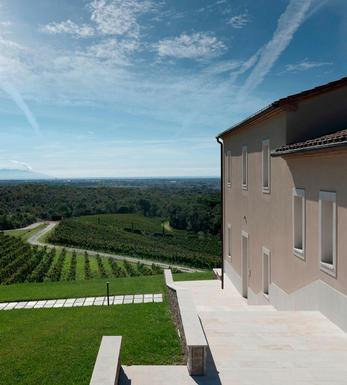 Masseto
Masseto is an Italian wine produced in the Bolgheri of Tuscany, specifically within the coastal area known as the Maremma. It is renowned as one of Italy's most prestigious and sought-after wines, particularly for its exceptional quality and limited production.
Masseto is made exclusively from Merlot grapes, which is somewhat unusual for Tuscany, as many other regional top wines are predominantly composed of Sangiovese. The choice of Merlot is significant because it thrives in the clay-rich soil of the Masseto vineyard, producing grapes of exceptional quality.
The vineyard is located in the Bolgheri region, specifically in the Tenuta dell'Ornellaia estate. Its unique terroir, characterized by clay soil mixed with gravel and excellent drainage, contributes to the wine's distinct character and complexity. The winemaking process involves hand-harvesting the Merlot grapes, careful sorting, and fermentation in temperature-controlled stainless steel tanks. The wine is then aged in French oak barrels, with a portion of new barrels each vintage to provide structure and complexity.
Masseto is produced in minimal quantities, making it a rare and highly sought-after wine. The annual production is small, with variations depending on vintage conditions.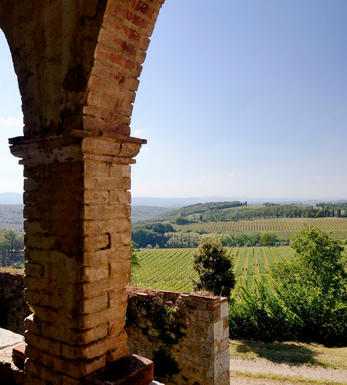 Bolgheri
Bolgheri is a new DOC in the coastal Maremma region which first rose to prominence during the 1970s with the emergence of the so-called Super Tuscan wines like Ornellaia and Sassicaia. These new ventures had rocked the DOC establishment by using high proportions of Cabernet Sauvignon, opting out of the DOC system and relabeling their wines as simply Vino da Tavola (table wine).
Having won universal acclaim and exchanging hands for unprecedented prices (higher even than Tuscany's finest examples), the authorities relented and awarded Bolgheri its own DOC. The actions of the Super Tuscans inspired a generation in Italy, even if some of the wines here have lost a little of their lustre since.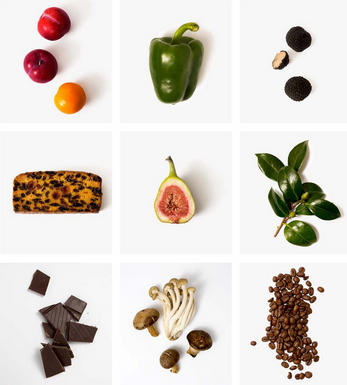 Merlot
The most widely planted grape in Bordeaux and a grape that has been on a relentless expansion drive throughout the world in the last decade. Merlot is adaptable to most soils and is relatively simple to cultivate. It is a vigorous naturally high yielding grape that requires savage pruning - over-cropped Merlot-based wines are dilute and bland. It is also vital to pick at optimum ripeness as Merlot can quickly lose its varietal characteristics if harvested overripe.
In St.Emilion and Pomerol it withstands the moist clay rich soils far better than Cabernet grapes, and at it best produces opulently rich, plummy clarets with succulent fruitcake-like nuances. Le Pin, Pétrus and Clinet are examples of hedonistically rich Merlot wines at their very best. It also plays a key supporting role in filling out the middle palate of the Cabernet-dominated wines of the Médoc and Graves.
Merlot is now grown in virtually all wine growing countries and is particularly successful in California, Chile and Northern Italy.