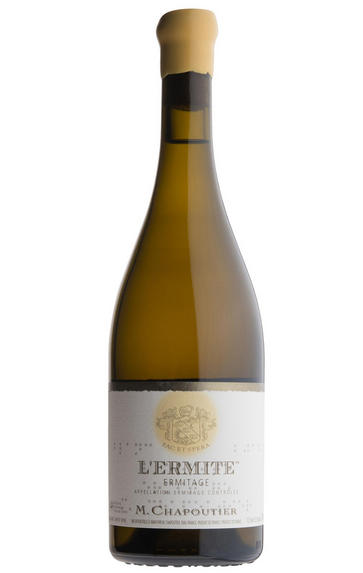 2011 Ermitage Blanc, l'Ermite, Chapoutier Sélections Parcellaires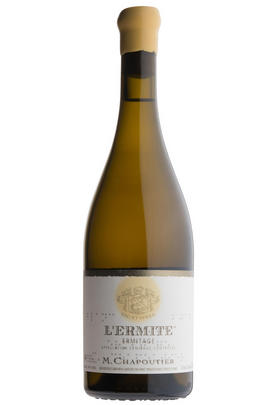 About this WINE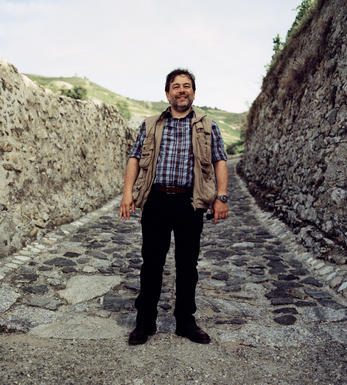 Maison Chapoutier
Chapoutier now produces the most diverse and complex wines to be found in the northern Rhône. Since Michel Chapoutier took control of this long-established firm in 1988, quality has soared.

All the vineyards are now run on biodynamic principles and now all the grapes in Hermitage and Châteauneuf du Pape are totally destemmed prior to fermentation. Previously, Chapoutier wines were criticised for the length of time they spent in old wood - Michel Chapoutier has thrown out the old chestnut foudres and now the wines spend a maximum of 18 months in small oak casks, up to a third of which are new. Chapoutier's wines are bottled unfined and unfiltered to help preserve their character.

Crucial to Michel Chapoutier's philosophy is the production of "téte de cuvées", which include La Mordorée made from 60 year old vines on the Côte Blonde and Hermitage La Pavillon from 70 year old vines at the base of Les Bessards. Michel Chapoutier first produced Hermitage Vin de Paille in 1990 and it is by far the finest sweet wine produced in the Rhône Valley.

The Chapoutier Sélections Parcellaires are some of the most celebrated and rare wines in the entire Rhône Valley, their precisely delineated provenance providing the ultimate celebration of the concept of terroir, most importantly the terroir of the Hill of Hermitage. These single vineyard Hermitage wines are identified by the ancient name of 'Ermitage'.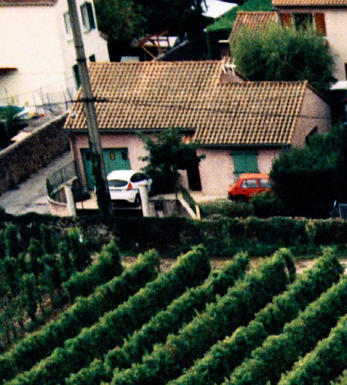 Hermitage
Hermitage is the most famous of all the northern Rhône appellations. The hill of Hermitage is situated above the town of Tain and overlooks the town of Tournon, just across the river. Hermitage has 120 hectares and produces tiny quantities of very long-lived reds.

The vines were grown in Roman times, although local folklore claims their origins to be nearly 600 years earlier. The name 'Hermitage' first appeared in the 16th century, derived from a legend of the 13th century Crusade, involving a wounded knight called Gaspard de Stérimberg, who made refuge on the hill, planted vines and became a hermit.

During the 17th century Hermitage was recognised as one of the finest in Europe. In 1775, Ch. Lafite was blended with Hermitage and was one of the greatest wines of its day. In the late 19th century, however, Phylloxera wiped out all the vineyards.

The wines are powerful, with a deep colour and firm tannins, developing into some of the finest examples in France, with the potential to age for many decades. The best Hermitage is produced from several climats or more, blended together. The main climats are Les Bessards, Le Meal, L'Hermite, Les Greffieux and Les Diognieres. Most of the finest climats face broadly south, giving maximum sunshine. Most growers only have one or two climats and they might not complement each other; Hermitage quality can therefore vary hugely. Only the top producers have extensive diversified holdings.

Eighty percent of the wine produced is red, however up to 15 percent of white grapes can be used in the blend. Most growers use 100 percent Syrah and utilise the white grapes to make white wines only. Chapoutier, Jaboulet and Tain l'Hermitage Co-operative are the principle proprietors of the appellation's vineyards.

The white wines are made from the Marsanne and Roussanne grapes. Great white Hermitage has the ability to age, taking on the fruit characters of apricots and peaches, often giving a very nutty finish. The best examples in great vintages can last 50 years.

Mature red Hermitage can be confused with old Bordeaux. In a blind tasting of 1961 First Growth Clarets, the famous 1961 Hermitage La Chapelle was included. Most people, including its owner, Gerard Jaboulet, mistook it for Ch. Margaux.

Recommended producers: Chave, Jaboulet, Chapoutier, Ferraton, Colombier
Best vintages: 2006, 2005, 2004, 2001, 1999, 1997, 1991, 1990, 1985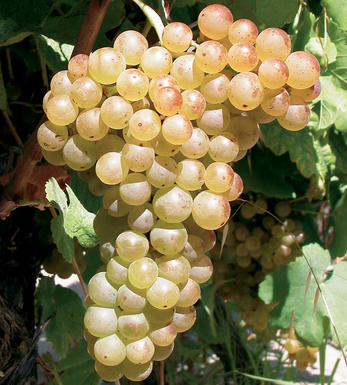 Marsanne
Marsanne is the predominant white grape variety grown in the Northern Rhône where it is used to produce white St. Joseph, Crozes-Hermitage, and Hermitage. It is a tricky grape to cultivate, being susceptible to diseases and being particularly sensitive to extreme climatic changes - if growing conditions are too cool, then it fails to ripen fully and produces thin, insipid wines, while, if too hot, the resultant wines are blowsy, overblown and out of balance.
In the Northern Rhône it tends to be blended with around 15% Rousanne and produces richly aromatic, nutty wines which age marvellously - the best examples are from Hermitage and particularly from Chapoutier. Increasingly it is being grown in the Southern Rhône and Languedoc Roussillon where it is bottled as a single varietal or blended with Roussanne, Viognier, and sometimes Chardonnay. It is also grown very successfully in Victoria in Australia where some of the world`s oldest Marsanne vines are to be found.
Reviews
Customer reviews
Critic reviews
Always more dense, backward and focused, the 2011 Ermitage LErmite Blanc has everything I could want out of a white. Flower oil, apricot, honeysuckle, brioche, powdered rock and assorted tropical notes are just some of the nuances here, and this incredible wine is full-bodied and massive, yet elegant, fresh and delineated. Count yourself lucky if youre able to latch onto a couple of these!
Jeb Dunnuck - 30/12/2013
Deep honeyed gold colour. Restrained and a bit introvert but more minerally than its Ermitage stablemates.  Some dried apricots and real tension plus great texture and persistence.  A real notch above the other Ermitage 2011s from this address. A skein of green vegetation too. Some real chew and interest and potential rather than just being friendly.  Drinking dates apply to the first likely phase.
Jancis Robinson MW, jancisrobinson.com – 6 Feb 2013

The rigorous, more austere 2011 Ermitage l'Ermite Blanc boasts an amazing terroir character with a backward style. A masterpiece in the making, it displays crystalline purity along with extraordinary notes of acacia flowers, quince, honey, wet rocks and candle wax. This amazing, full-bodied, concentrated white is the essence of a single vineyard as well as of Marsanne. 
In November of this year, Michel Chapoutier finally made the cover of The Wine Spectator. The accompanying article said essentially the same things I had written about over twenty years ago. More importantly, I am thrilled that Chapoutier received this attention because it has long been deserved. History will record that Michel Chapoutier is a revolutionary. He is also a highly emotional man whose infectious love of primitive art, historic books, classical music and, of course, terroir and winemaking are seemingly impossible to harness. Michel Chapoutier was among the first in France to embrace the radical biodynamic agricultural teachings, for which he was initially criticized, but is now praised. He was also the first to print all his labels in Braille, something that cynics considered to be a gimmick, but ask the National Association for the Blind what they think. Coming from a famous family, but moving in a direction unlike any of its previous members, Michel Chapoutier is self-taught. What he has accomplished over the last two decades or more is one of the great wine stories of the modern era.
Robert Parker, Wine Advocate #204, Dec 2012