About this WINE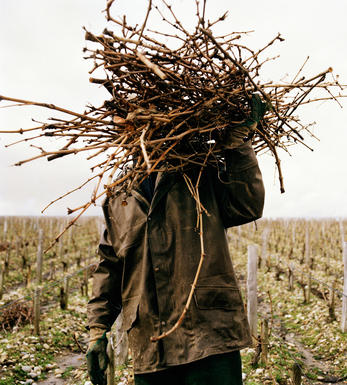 Hugel et Fils
Now run by the 13th generation, Hugel is one of the oldest family estates in Alsace. Hugel enjoys a well-earned reputation for its wines at every level, but particularly for its dry Grand Cru Riesling and the sweet late-harvest and botrytised styles.
About the producer
Hugel was founded in Riquewihr in 1639 by Hans Ulrich Hugel. It has remained in the family ever since. The modern era here began in 1902 when Frédéric Emile Hugel moved the business to premises in the centre of the village. He was a true pioneer of Alsace wines, responsible for obtaining official recognition for the late-harvest Vendange Tardive and botrytised Sélection de Grains Nobles wines. The domaine continues to make some of the finest examples of these styles.
The family makes wine using fruit from its own vineyards and from local growers with whom they have long-term contracts. The range includes wines from all the regional varieties, though as with most top Alsatian producers, it is Hugel's Rieslings which are most highly prized.
In the vineyard
The Hugel family's vineyards cover more than 25 hectares, exclusively in Riquewihr, almost half of which are classified as Grand Cru. The vineyards, whose average vine age is at least 30 years, are managed organically. Yields are rigorously controlled by trellising methods, canopy management and thinning of excess bunches. Harvest is done by hand, where careful selection also manages yields.
As well as farming their own estate, the family purchase grapes from growers under long-term contract, farming more than 100 hectares. This enables Hugel to use fruit from a dozen of the best villages in the surrounding areas.
In the winery
Grapes are inspected and sorted on arrival to the winery, and presses are filled by gravity. Both stainless-steel tanks and oak foudres are used for maturation, varying depending on the grape variety and quality level.
Hugel divide their extensive range into four levels: Famille Hugel Classics, made from purchased fruit; Famille Hugel Estate, made exclusively from estate-grown grapes; Hugel Tradition and Famille Hugel Grossi Laüe (formerly Hugel Jubilee), both using a combination of purchased and estate grapes, from the most favoured sites in the portfolio.
The range also includes separate categories for their Vendange Tardive and Sélection de Grains Nobles wines, Gentil (a blend of regional varieties) and a wine from Grand Cru Schoenenbourg called Riesling Schoelhammer, launched in 2007.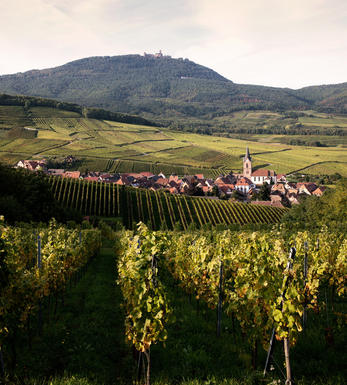 Gewurztraminer AOC Alsace
Gewurztraminer AOC Alsace wines are highly esteemed for their distinctive characteristics and origin in northeastern France's Alsace region. The name "Gewurztraminer" provides a clue to the grape's aromatic and flavorful profile. "Gewurz" translates to "spiced," indicating the wine's propensity for intense, complex aromas and flavours.
The grape variety Gewurztraminer is believed to have originated in the Tramin region of Italy before finding its way to Alsace. It is renowned for its highly aromatic and expressive qualities. The wines produced from this grape offer a captivating olfactory experience with a wide range of fragrances. The most notable aromas in Gewurztraminer wines from Alsace include floral notes like rose petals, jasmine, and honeysuckle. Fruit aromas are also prominent, with lychee, peach, apricot, and tropical fruits like pineapple and mango often present.
The Alsace wine region, nestled in northeastern France along the border with Germany, provides an ideal terroir for Gewurztraminer cultivation. The area benefits from a cool climate, which allows for producing aromatic white wines. Unlike many other wine regions, Alsace labels its wines by grape variety rather than regional names. This emphasis on grape variety showcases each grape's distinct character and expression, including Gewurztraminer.
The wines are typically rich and full-bodied. They often have slight oiliness on the palate, adding to their unique texture. While Gewurztraminer can have a hint of sweetness, most examples from Alsace are generally dry or off-dry (slightly sweet) in style. Combining the wine's weight, richness, and aromatic intensity creates a unique and memorable experience for the palate.
While Gewurztraminer wines are often consumed in their youth to enjoy fresh aromas, some Alsace producers craft age-worthy examples. With proper cellaring, Gewurztraminer can develop complex secondary aromas and flavours, including nuances of honey, gingerbread, and exotic spices. This ageing potential adds further depth and intrigue to these wines.
One distinct feature of Alsace wines, including Gewurztraminer, is the tall and slender bottle shape known as the "flûte d'Alsace." This unique design originated in the 18th century and continues to be used today to differentiate Alsace wines from other regions.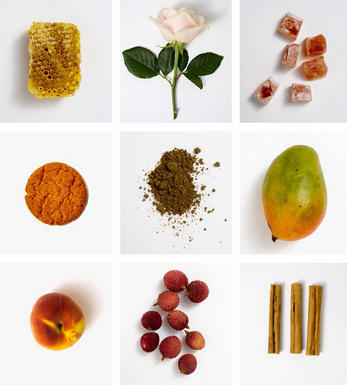 Gewürztraminer
Gewürztraminer is a high quality white grape which produces classic varietal wines in the Alsace region of France.

It is the second most widely planted grape in Alsace and the most widely planted in the Haut-Rhin where it is particularly well suited to the clay-rich soils found in the Vosges foothills. It is normally fermented dry and produces golden, medium to full-bodied wine with heady aromas of lychees, rose petals and white peaches.

It attains naturally high sugar levels far in excess of Riesling and this makes it ideal for sweet, late harvest wines. These can be unctuously sweet and luscious and the best can last for decades. Rieffel, Hugel and Zind Humbrecht consistently produce the finest Gewürztraminer wines in Alsace.

It is also planted in Germany (specifically in the Rheinpfalz and Baden regions), Austria, the Alto Adige in Italy and to a lesser extent in Australia, New Zealand and California. Gerwürz means spice in German, although this pink-skinned grape tends to produce exotically perfumed rather than spice laden wines.