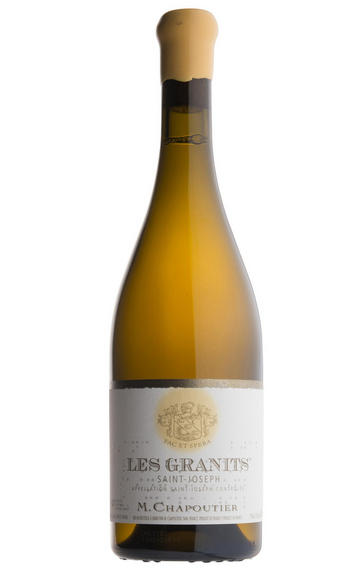 2011 St Joseph Blanc, Les Granits, Chapoutier Sélections Parcellaires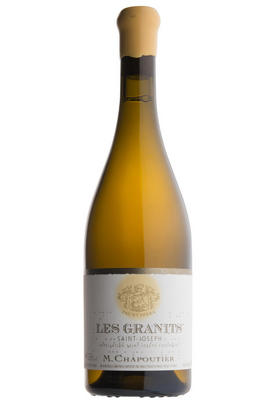 About this WINE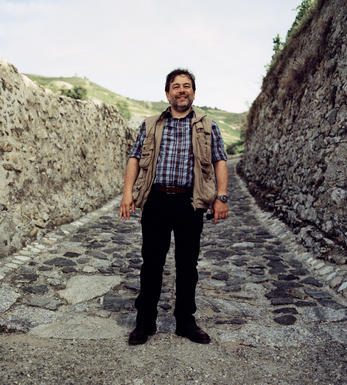 Maison Chapoutier
Chapoutier now produces the most diverse and complex wines to be found in the northern Rhône. Since Michel Chapoutier took control of this long-established firm in 1988, quality has soared.

All the vineyards are now run on biodynamic principles and now all the grapes in Hermitage and Châteauneuf du Pape are totally destemmed prior to fermentation. Previously, Chapoutier wines were criticised for the length of time they spent in old wood - Michel Chapoutier has thrown out the old chestnut foudres and now the wines spend a maximum of 18 months in small oak casks, up to a third of which are new. Chapoutier's wines are bottled unfined and unfiltered to help preserve their character.

Crucial to Michel Chapoutier's philosophy is the production of "téte de cuvées", which include La Mordorée made from 60 year old vines on the Côte Blonde and Hermitage La Pavillon from 70 year old vines at the base of Les Bessards. Michel Chapoutier first produced Hermitage Vin de Paille in 1990 and it is by far the finest sweet wine produced in the Rhône Valley.

The Chapoutier Sélections Parcellaires are some of the most celebrated and rare wines in the entire Rhône Valley, their precisely delineated provenance providing the ultimate celebration of the concept of terroir, most importantly the terroir of the Hill of Hermitage. These single vineyard Hermitage wines are identified by the ancient name of 'Ermitage'.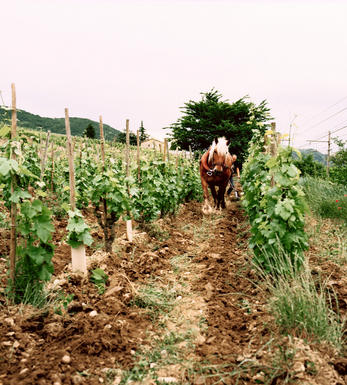 Saint-Joseph
St Joseph is the second-largest appellation in the Northern Rhône with 50 growers producing wines from over 600 hectares of vineyards. Established in 1956, over 90 percent of the wine is red – made exclusively from the Syrah grape. The white wines, meanwhile, are typically a blend of Marsanne and Roussanne varieties. Its vineyards run due south on the west side below Condrieu, and are in six communes: Mauves, Tournon, St Jean-de-Muzols, Lemps, Vion and Glun.

The styles of wine in St Joseph tend to be much lighter than other red Appellations d'Origine Contrôlee and the quality can vary dramatically. The soils and climate differ, as it is a long, narrow AOC. There is no particular characteristic of the commune as some wines are produced near Côte-Rôtie, while others are near to Cornas.

The best St Josephs are still produced in the original heartland of the appellation between St Jean-de-Muzols and Mauves, where soils are predominately granitic with patches of limestone and schist. Typically, even the finest St Josephs are slightly lighter and faster-maturing than the wines of Hermitage, as St Joseph's east-facing vineyards lose the sun up to two hours earlier in the crucial ripening season.

To meet demand, some extensions of the appellation have been made on less than ideal land, producing wines of indifferent quality.

Recommended producers: Pierre Gaillard, Jerome Coursodon, Paul Jaboulet
Best vintages: 2006, 2005, 2004, 2003, 2000, 1999, 1996, 1990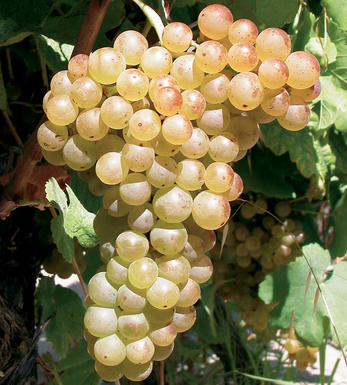 Marsanne
Marsanne is the predominant white grape variety grown in the Northern Rhône where it is used to produce white St. Joseph, Crozes-Hermitage, and Hermitage. It is a tricky grape to cultivate, being susceptible to diseases and being particularly sensitive to extreme climatic changes - if growing conditions are too cool, then it fails to ripen fully and produces thin, insipid wines, while, if too hot, the resultant wines are blowsy, overblown and out of balance.
In the Northern Rhône it tends to be blended with around 15% Rousanne and produces richly aromatic, nutty wines which age marvellously - the best examples are from Hermitage and particularly from Chapoutier. Increasingly it is being grown in the Southern Rhône and Languedoc Roussillon where it is bottled as a single varietal or blended with Roussanne, Viognier, and sometimes Chardonnay. It is also grown very successfully in Victoria in Australia where some of the world`s oldest Marsanne vines are to be found.
Reviews
Customer reviews
Critic reviews
A gorgeous white that savvy consumers should snatch up, the 2011 St.-Joseph Les Granits Blanc is a smoking Marsanne that, as Northern Rhone whites go, represents an incredible value. Loaded with tropical fruits, melon, buttered citrus and bitter orange rind, this full-bodied beauty has knockout texture and richness, great acidity and blockbuster length.
Jeb Dunnuck - 30/12/2013
The brilliant 2011 St.-Joseph Les Granits Blanc offers up scents of caramelized citrus, orange blossoms and honeysuckle. It is full-bodied with loads of fruit, and as of now, the telltale minerality has not yet penetrated the lavish fruit notes.

In November of this year, Michel Chapoutier finally made the cover of The Wine Spectator. The accompanying article said essentially the same things I had written about over twenty years ago. More importantly, I am thrilled that Chapoutier received this attention because it has long ... History will record that Michel Chapoutier is a revolutionary. He is also a highly emotional man whose infectious love of primitive art, historic books, classical music and, of course, terroir and winemaking are seemingly impossible to harness.

Michel Chapoutier was among the first in France to embrace the radical biodynamic agricultural teachings, for which he was initially criticized, but is now praised. He was also the first to print all his labels in Braille, something that cynics considered to be a gimmick, but ask the National Association for the Blind what they think. Coming from a famous family, but moving in a direction unlike any of its previous members, Michel Chapoutier is self-taught. What he has accomplished over the last two decades or more is one of the great wine stories of the modern era.
Robert Parker, Wine Advocate #204, Dec 2012