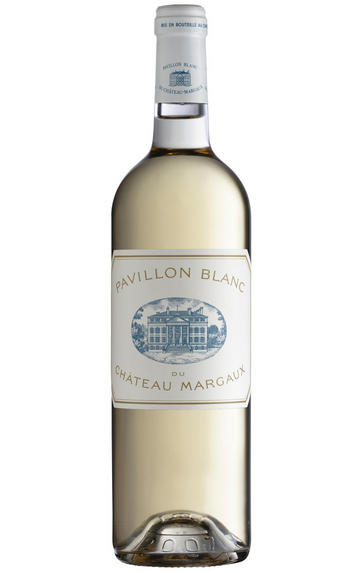 2011 Pavillon Blanc du Château Margaux, Margaux, Bordeaux
Critics reviews
No tasting note given.
Robert M. Parker, Jr. - 26/04/2012
Blazingly pure, with gorgeous honeysuckle, heather, green almond, green plum and verbena notes backed by a long, macadamia nut–tinged finish. There's both tension and creaminess at the same time, delivering a beautiful expression of fruit and minerality. Despite sharing the label with the second wine of the red, this is grand vin white.
Wine Spectator's 2011 Top-Scoring Red Bordeaux
James Molesworth, Wine Spectator, April 10, 2012
About this WINE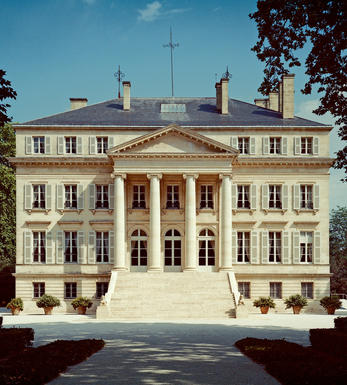 Chateau Margaux
Château Margaux, a First Growth property, has been owned by the Mentzelopoulos family since 1978. It has since consistently produced some of the finest wines in the Médoc.
One of the grandest, most imposing buildings amongst the Médoc châteaux, Ch. Margaux in its current form was built in the early 19th century, although viticulture had been practised on the estate for several centuries before. A chequered period of ownership in the 19th and early 20th century meant that the quality of some vintages was patchy. But the change which restored the property to its rightful status came in 1977 when it was bought by André Mentzenopoulos, Greek by birth but who had lived in France since 1958 and had made a fortune through supermarket retailing. André immediately instigated much-needed investment in vineyard and cellar. His untimely death in 1980 saw his daughter, Corinne, take up the reins. Corinne's shrewdest move was the recruitment of talented young winemaker Paul Pontallier to oversee the production.
Paul would lead the estate for 33 vintages. He sadly passed away in 2016. Today, the estate is overseen by director Philippe Bascaules and technical director Sebastien Vergne, working with consultant Eric Boissenot.
The estate has 82 hectares under vine, with Cabernet Sauvignon inevitably dominant (75%) with 20% Merlot making up most of the rest, along with a smattering of Cabernet Franc and Petit Verdot. Unusually in Margaux, there is a white wine made here, Pavillon Blanc, from 100% Sauvignon Blanc, while the two red wines are, of course, Ch. Margaux itself and Pavillon Rouge. Typically, about 30,000 cases of red wine are made, with the Grand Vin usually accounting for just over 40% of the total. Production of the white wine amounts to less than 3,000 cases.
Margaux wines are renowned for their perfumed elegance, but this should not be construed as meaning that these are light-bodied. Far from it, as the best have an enviable structure, layers of complexity, and formidable length.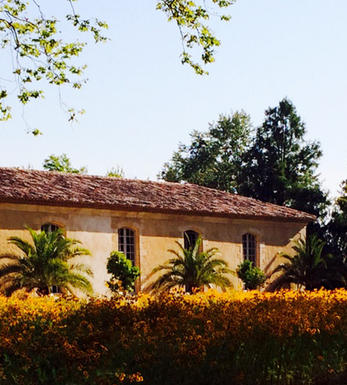 Margaux
If Pauillac can be seen as the bastion of 'traditional' Red Bordeaux, then Margaux represents its other facet in producing wines that are among Bordeaux's most sensual and alluring. It is the largest commune in the Médoc, encompassing the communes of Cantenac, Soussans, Arsac and Labaude, in addition to Margaux itself. Located in the centre of the Haut-Médoc, Margaux is the closest of the important communes to the city of Bordeaux.
The soils in Margaux are the lightest and most gravelly of the Médoc, with some also containing a high percentage of sand. Vineyards located in Cantenac and Margaux make up the core of the appelation with the best vineyard sites being located on well-drained slopes, whose lighter soils give Margaux its deft touch and silky perfumes. Further away from the water, there is a greater clay content and the wines are less dramatically perfumed.
Margaux is the most diffuse of all the Médoc appelations with a reputation for scaling the heights with irreproachable wines such as Ch. Margaux and Ch. Palmer, but also plumbing the depths, with too many other châteaux not fulfilling their potential. There has been an upward shift in recent years, but the appellation cannot yet boast the reliability of St Julien. However, the finest Margaux are exquisitely perfumed and models of refinement and subtlety which have few parallels in Bordeaux.
Recommended Châteaux: Ch. Margaux, Ch. Palmer, Ch. Brane-Cantenac, Ch. Rauzan-Ségla , Ch. Dufort-Vivens, Ch. Ferrière, Ch. du Tertre, Ch. Giscours, Ch. d'Angludet.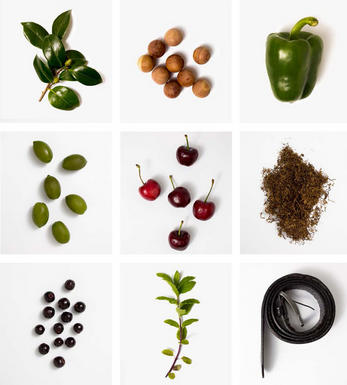 Cab.Sauvignon
The most famous red wine grape in the world and one of the most widely planted.
It is adaptable to a wide range of soils, although it performs particularly well on well-drained, low-fertile soils. It has small, dusty, black-blue berries with thick skins that produce deeply coloured, full-bodied wines with notable tannins. Its spiritual home is the Médoc and Graves regions of Bordeaux where it thrives on the well-drained gravel-rich soils producing tannic wines with piercing blackcurrant fruits that develop complex cedarwood and cigar box nuances when fully mature.
The grape is widely planted in California where Cabernet Sauvignon based wines are distinguished by their rich mixture of cassis, mint, eucalyptus and vanilla oak. It is planted across Australia and with particular success in Coonawarra where it is suited to the famed Terra Rossa soil. In Italy barrique aged Cabernet Sauvignon is a key component in Super Tuscans such as Tignanello and Sassicaia, either on its own or as part of a blend with Sangiovese.