About this WINE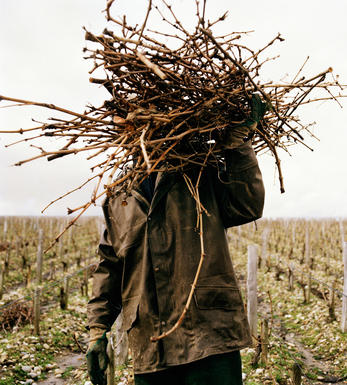 Ivo Varbanov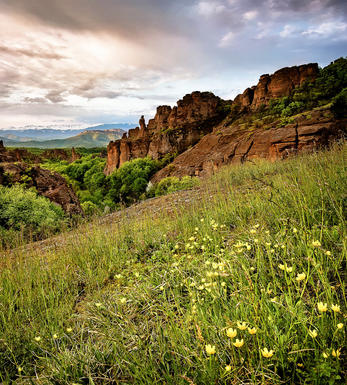 Bulgaria
Bulgaria has a history of winemaking that stretches back at least 3,000 years to the red wines of Thrace, as referred to by Homer and Pliny the Elder who states that the first European wine-maker was from Thrace.

Throughout the Roman and early Christian eras this area's reputation for making wines was maintained but suffered a major setback when the country was overtaken by the Ottoman Turks in the 15th Century. The wine industry had started to revive prior to liberation in 1878 and received plaudits from French wine critics.

Dominated by indigenous grapes such as Mavrud, Melnik, Gamza, Damyat, Pamid and Red Miskit, the vineyards were devastated by phylloxera in the late 19th Century, and later re-planted with international varietals. This changed the character of the trade, a process accelerated under communist rule after World War II, when at one time Bulgaria was the second largest wine-producing country in the world. Since then, and thanks to the country's liberalisation post-1990, a number of large wineries have been established based on the original monolithic state-controlled premises, but also a new breed of small-scale producers are making hand-crafted wines.

At the forefront of this resurgence is Borovitza, founded by Dr Ognyan Tzvetanov ("Ogi"), who revived a small winery from the 1960s in the northern Danubian region. He made it his mission to find and vinify small parcels of old vines that survived the purge on alcoholism and subsequent vine-pull that happened in the Gorbachev era.

The Borovitza winery produces wines from both French and indigenous varieties. The volumes are tiny and production unhurried: wines are left to age in old oak for as long as is required to bring out their full character. Such an approach would never have been practical before liberalisation, but is now changing perceptions of an undervalued former vinous powerhouse.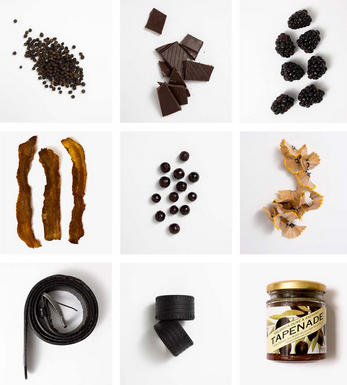 Syrah/Shiraz
A noble black grape variety grown particularly in the Northern Rhône where it produces the great red wines of Hermitage, Cote Rôtie and Cornas, and in Australia where it produces wines of startling depth and intensity. Reasonably low yields are a crucial factor for quality as is picking at optimum ripeness. Its heartland, Hermitage and Côte Rôtie, consists of 270 hectares of steeply terraced vineyards producing wines that brim with pepper, spices, tar and black treacle when young. After 5-10 years they become smooth and velvety with pronounced fruit characteristics of damsons, raspberries, blackcurrants and loganberries.

It is now grown extensively in the Southern Rhône where it is blended with Grenache and Mourvèdre to produce the great red wines of Châteauneuf du Pape and Gigondas amongst others. Its spiritual home in Australia is the Barossa Valley, where there are plantings dating as far back as 1860. Australian Shiraz tends to be sweeter than its Northern Rhône counterpart and the best examples are redolent of new leather, dark chocolate, liquorice, and prunes and display a blackcurrant lusciousness.

South African producers such as Eben Sadie are now producing world- class Shiraz wines that represent astonishing value for money.