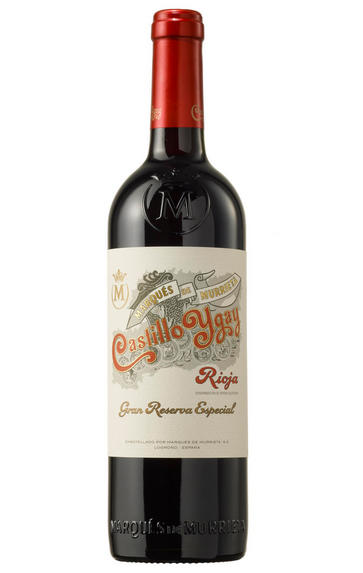 2011 Castillo Ygay, Gran Reserva Especial, Marqués de Murrieta, Rioja, Spain
Prices start from £213.00 per bottle (75cl).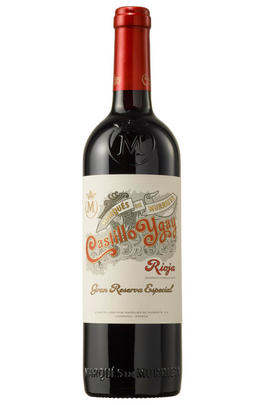 Critics reviews
The 2011 Castillo Ygay Gran Reserva Especial was produced with a blend of 84% Tempranillo and 16% Mazuelo (Cariñena) from a plot called La Plana that was planted in 1950 at 485 meters in altitude, the highest in the Ygay property. The grapes were picked between September 17 and 22, and the Mazuelo was later, on September 28. The bunches were destemmed and lightly crushed and put to ferment in stainless steel for 11 days with constant pump-overs and punch-downs. The Tempranillo matured for 28 months in American oak barrels and the Mazuelo for 28 months in French barriques. It's 14% alcohol and has a pH of 3.65 with 5.6 grams of acidity (measured in tartaric acid per liter). It's very tough to follow a vintage like 2010, and 2011 was not an easy year; the wine is possibly more powerful and concentrated but keeping the freshness, with a longer élevage but very young and lively, with an elegant texture and mouthfeel, great balance, and elegance. The wine feels lively, and it seems impossible that it has been in bottle for over six years. It has the classical profile with the effect of the American oak barrels, cigar box, cedar wood, sweet spices—aromatic, intoxicating, complex. This should age very slowly and for a very long time. 131,668 bottles produced. It was bottled in February 2016. No 2013, 2014 or 2015 will be produced. They have a 2012, and they will jump from that to 2016. The 2012 will be released in late 2023 or early 2024 and the 2016 in 2027 or 2028. Finger crossed... Drinking 2022 – 2040."

Luis Gutiérrez, The Wine Advocate (July 2022)
Extremely well-mannered, traditional character to this, showing layer upon layer of savory complexity on the nose, with iron, dried meat, tobacco, balsamic fruit, dried red berries, orange peel, leather and dried mushrooms. A medium-to full-bodied, linear and zesty Rioja that's full of nuanced flavors that linger through the very long, savory finish. Floral, too. Yet, it remains bright and precise. Tempranillo with 16% mazuelo. Drink on release or hold.
James Suckling, jamessuckling.com (July 2022)
Josh Raynolds, Vinous
95/100
Deep garnet. A highly perfumed, complex bouquet evokes red and blue fruits, incense, pipe tobacco, vanilla and mocha, along with smoky mineral and spice nuances that build in the glass. Sappy, palate-staining black raspberry, cherry compote, succulent herb, candied rose and vanilla flavors show excellent depth and clarity, while a spine of juicy acidity contributes cut and structure. Shows excellent energy and detail, finishing with strong persistence, repeating florality and velvety tannins that come in late. Drinking 2023 – 2034.
Josh Raynolds, Vinous (April 2021)
About this WINE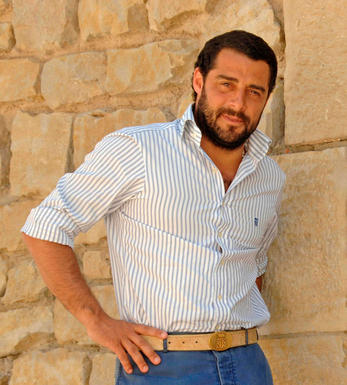 Marques de Murrieta
Marqués de Murrieta was one of two pioneers in the production of Rioja wines, this bodega was established in 1852 and is proudly old-fashioned in its approach. All the grapes are sourced from the bodega's own vineyards at Ygay near Logroño, which were recently extended to 300ha. Traditional grape varities are grown Tempranillo, Graciano, Mazuelo, Garnacha Blanca and Viura, many of which have now disappeared from the region.
The wines of Murrieta wines are produced by traditional methods, ageing their wines in wood for a minimum of two years (much longer than at any other Bodegas) and there are 14,000 casks for that purpose. The bodegas produces a small range of wines that include the Marqués de Murrieta, the glorious and very rare Castillo Ygay Gran Reserva Especial (aged in excess of 36 months in American oak) and since 1995, a premium super-cuvée, Dalmau. The latter stands out for the inclusion of 10% Cabernet Sauvignon in the blend, alongside the 85% Tempranillo and 5% Graciano, but also for the use of small French barriques, in which the wine is aged for a period of typically 19 months.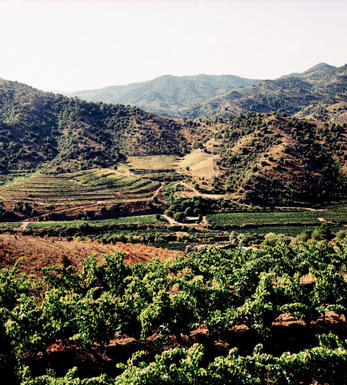 Rioja
Rioja is known primarily for its reds although it also makes white wines from the Viura and Malvasia grapes and rosés mainly from Garnacha. Most wineries (bodegas) have their own distinct red wine formula, but are normally a combination of Tempranillo, Garnacha and sometimes Graciano. Other red varieties recently approved into the Denominación de Origen Calificada (DOCa) regulations are the little-known Maturana Tinta, Maturana Parda, and Monastel (not to be confused with Monastrell). The most important of these by far is the king of native Spanish varieties, Tempranillo, which imbues the wines with complex and concentrated fruit flavours.
The Garnacha, meanwhile, bestows its wines with warm, ripe fruit and adds an alcohol punch. Graciano is an améliorateur grape (one that is added, often in small proportions, to add a little something to the final blend) and is found mainly in Reserva and Gran Reserva wines, albeit in small quantities (two to five percent), adding freshness and aroma, and enhancing the wines' ageing potential.

Crianza wines are aged for one year in oak followed by maturation for one year in bottle before being released for sale. Reservas must undergo a minimum of three years' ageing before release, at least one of which should be in oak casks. Finally, Gran Reservas, which are only produced in the finest vintages, must spend at least five years maturing, of which at least two must be in oak.

Geographically, Rioja is divided in to three districts: Alavesa, Alta and Baja. Rioja Alavesa lies in the northwest of the La Rioja region in the Basque province of Álava. Along with Rioja Alta, it is the heartland of the Tempranillo grape. Rioja Alta, to the north-west and south of the Ebro River in the province of La Rioja, stretches as far as the city of Logroño. Elegance and poise is the hallmark of wines made here with Rioja Alta Tempranillo. Mazuelo (Carignan) is occasionally added to wines from this area to provide tannins and colour. Rioja Baja, located to the south-east, is the hottest of the three districts and specialises in Garnacha.
Rioja has witnessed a broad stylistic evolution over the years. The classic Riojas pioneered by Murrieta and Riscal in the 19thcentury were distinguished by long oak-barrel-ageing whereas the modern style, represented by Marqués de Cáceres since 1970, showcases the fruit and freshness of Tempranillo, keeping oak ageing to the legal minimum. The post-modern school that emerged in the late 1990s from producers like Palacios Remondo and Finca Allende concentrate on making wines from old vines or specific vineyard plots to accentuate the terroir, and using larger proportions of minority varietals such as Graciano.
The alta expression wines, pioneered by Finca Allende (among others) and later taken up by almost every other producer in Rioja, represent the newest flagship category in Rioja. Alongside the traditional Gran Reservas, alta expression wines are limited production and come from low-yielding vines, often from a single vineyard, and are hand-picked. Excellent examples of this style are Artadi's Pagos Viejos and El Pison.
However, modernisation has not held back the continuation of successful traditional styles as well. Happily long-established houses such La Rioja Alta, CVNE and Marques de Vargas continue to make graceful, old style wines better than ever before.
White Rioja is typically produced by the Viura grape which must comprise at least 51 percent of the blend; the rest can be made up by other, recently-authorised varieties, namely Sauvignon Blanc, Chardonnay and Verdejo, as well as the native Maturana Blanca, Tempranillo Blanco, and Turruntés (not to be mistaken for Torrontés).
Recommended Producers:
Finca Allende, Amezola de la Mora, Artadi, CVNE, Marqués de Vargas, Palacios Remondo, La Rioja Alta, Murrieta.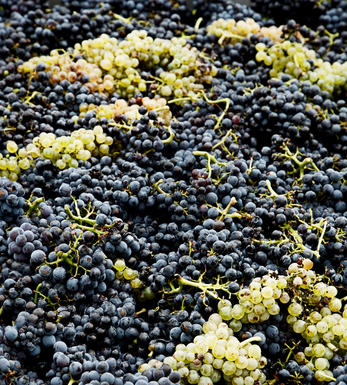 Other Varieties
There are over 200 different grape varieties used in modern wine making (from a total of over 1000). Most lesser known blends and varieties are traditional to specific parts of the world.