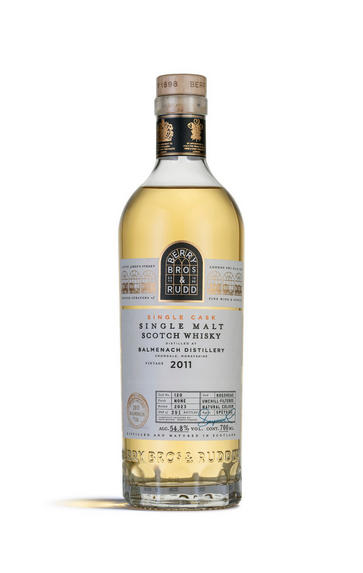 2011 Berry Bros. & Rudd Balmenach, Cask Ref. 120, Speyside, Single Malt Scotch Whisky (54.8%)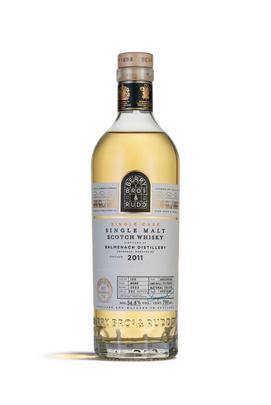 About this SPIRIT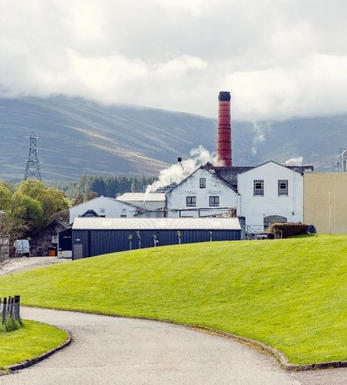 Balmenach Distillery, Speyside
Balmenach distillery is nestled at the bottom of the Haughs of Cromdale in the Spey valley. It was in these hills on the last day of April 1690 that an army of Jacobite soldiers were ambushed by dragoon guards, as the Jacobite forces were ambushed during their sleep many were slain the remaining fled nearly naked, this defeat effectively ended the Jacobite rising in the Highlands.

The distillery was established in the early 1800 by the McGregor family and it changed hands in 1922, when it became part of a company that would become DCL. In 1993 UDV mothballed Balmenach,  until 1998 when Inver House Distillers bought the distillery making it the company's fifth and largest distillery.

The stillhouse comprises of three wash stills and three spirit stills capable producing over 2 million litres of whisky a year. The signature style is full-bodied, robust, herbal, savoury (ginger, oranges, pepper) with hints of smoke.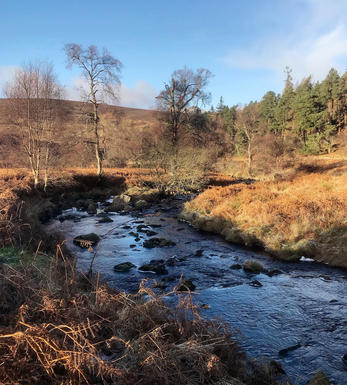 Speyside Whisky
To some Speyside represents the jewel in whisky's crown. Speyside is the home of legal whisky production and it's best known examples. Around the world Glenlivet, Macallan, Glenfiddich, Glenrothes and Glenfarclas typify all that whisky, at it's best has to offer. At it's heart running from the Monadhliath mountains north to the sea, is the River Spey. It is the fastest flowing river in Britain, and also well known for its salmon fishing.
Speyside is the principal whisky-producing region: Speyside has within it some forty-six operating distilleries - over half the total number in the entire Scotland.
Speysides are essentially sweet whiskies. They have little peaty character They are typically highly perfumed, feminine and elegant.
The classical nature of Speyside's malts means that a number of the finest malts are used almost exclusively for blending. It is the top Speysider's that give good blends their 'Top Dressing'.
Malts such as Mortlach, Glen Elgin, Strathmill and Benrinnes are rarely found as distillery bottlings, however when individual casks are tracked down by independent bottlers such as our Own Selection Single Malt Whiskies the resultant whisky can be quite wonderful.