About this WINE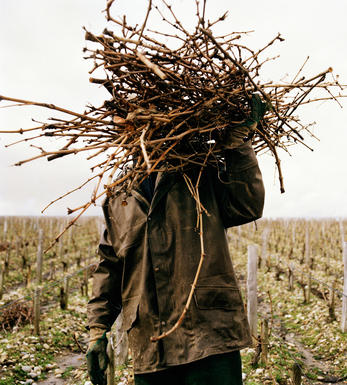 Ch. Grand Renouil
Michel Ponty's grandfather bought Chateau du Pavillon in 1925 and his father bought Grand Renouil in the 1930s. Michel, former president of the Syndicat de Canon Fronsac, now looks after the chai and sometimes the vineyard too. Work in the vineyard and winery is traditional: "All you need is good terroir and grapes and the rest is attention to detail."

Grass is grown between rows to minimise vigour, and effeuillage is carried out later on in the season, as early effeuillage can result in shrivelled grapes. Grapes for all wines are put into plastic bins in the vineyard to avoid crushing. Grand Renouil is made from grapes grown on the steeper slopes of the commune of St Michel de Fronsac. A large part of the vines are over 70 years old. Made from 100% Merlot this wine has spent 12 months in barrique.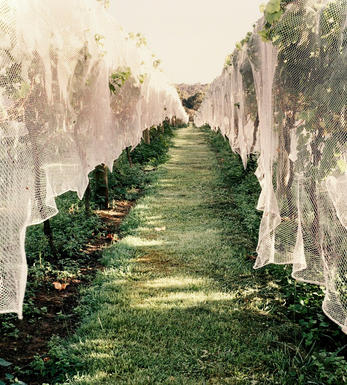 Canon-Fronsac
Canon-Fronsac has a rich history reaching back hundreds of years, and until the 19th century it enjoyed much appeal among the French aristocracy.

Some of the classic Bordeaux grapes are encountered here Merlot and Cabernet Franc, as well as small planting of Malbec and Cabernet Sauvignon, the latter being little used because it doesn't ripen as well in the cooler climate of the area.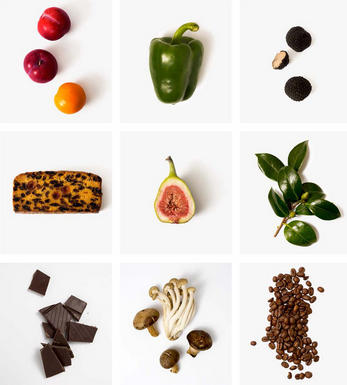 Merlot
The most widely planted grape in Bordeaux and a grape that has been on a relentless expansion drive throughout the world in the last decade. Merlot is adaptable to most soils and is relatively simple to cultivate. It is a vigorous naturally high yielding grape that requires savage pruning - over-cropped Merlot-based wines are dilute and bland. It is also vital to pick at optimum ripeness as Merlot can quickly lose its varietal characteristics if harvested overripe.
In St.Emilion and Pomerol it withstands the moist clay rich soils far better than Cabernet grapes, and at it best produces opulently rich, plummy clarets with succulent fruitcake-like nuances. Le Pin, Pétrus and Clinet are examples of hedonistically rich Merlot wines at their very best. It also plays a key supporting role in filling out the middle palate of the Cabernet-dominated wines of the Médoc and Graves.
Merlot is now grown in virtually all wine growing countries and is particularly successful in California, Chile and Northern Italy.