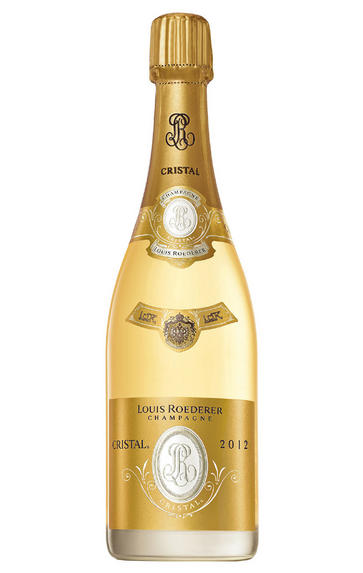 2012 Champagne Louis Roederer, Cristal, Brut
Prices start from £1,200.00 per case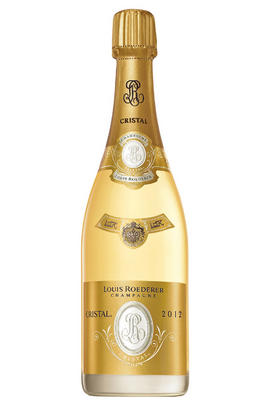 Critics reviews
Antonio Galloni, Vinous
98/100
The 2012 Cristal is another absolutely stellar wine from this flight of recent releases. Rich, vinous and beautifully textured, the 2012 has been nothing short of magnificent on the three occasions I have tasted it so far. In the glass, the 2012 is radiant and luscious, yet it possesses remarkable transparency and striking aromatic depth. Light tropical notes develop in the glass, giving the 2012 a real feeling of exotic beauty.
The 2012 is the first vintage of Cristal done with 100% organically-farmed fruit, an approach introduced gradually starting with the 2007 that has profoundly changed Cristal, especially in its aromatic breadth. Two thousand twelve is the vintage where endless trials and experiments in farming and winemaking are fully realized. The 2012 is just stunning. It's as simple as that. Dosage is just over 7 grams per liter, the lowest it has even been for Cristal.
Drink 2022 - 2052
Antonio Galloni, vinous.com (Dec 2019)
Aromas of clear honey, crisp green orchard fruit, white peach, pastry cream and dried white flowers introduce the 2012 Cristal, a full-bodied, concentrated and powerful wine that's built for the cellar. Broader, more textural and more muscular than the 2008 Cristal, with seemingly even greater reserves of structuring dry extract, the 2012 is incisive and searingly chalky.
This is the first Cristal produced exclusively from organically farmed fruit, and it marks the opening of a new chapter for Louis Roderer. The blend is 60% Pinot Noir and 40% Chardonnay, vinified without malolactic fermentation and disgorged with 7.5 grams per liter dosage. Chef de Caves Jean-Baptiste Lecaillon has once again excelled himself.
Drink 2022 - 2050
William Kelley, Wine Advocate (Dec 2019)
The first vintage from 100% biodynamically farmed vineyards, the 2012 Cristal is a brilliant effort based on 60% Pinot Noir and 40% Chardonnay. Always from the same blocks (45 blocks) and 40-year-old vines, it's more rounded and supple than the 2008 and has plenty of oomph in its apple blossom, white flower, chalky minerality, spice, and toasted bread aromas and flavors. With gorgeous purity of fruit, a seamless, layered mouthfeel, flawless balance, and a terrific sense of minerality on the finish, this is a beautiful, elegant yet rich Cristal to enjoy over the coming 20 years or so.
Jeb Dunnuck, jebdunnuck.com (July 2020)
About this WINE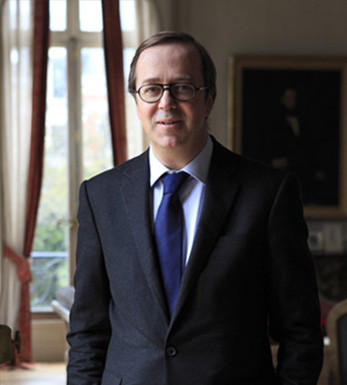 Louis Roederer
Founded in 1776, Louis Roederer is a family-owned, independent Champagne house with a well-deserved reputation for quality. It is managed by Frédéric Rouzaud, the seventh generation to be at the helm.
In 1876, Louis Roederer created the now-famous Cristal at the request of Alexander II. This once intensely sweet wine is now one of the most luscious, deeply flavoured champagnes available, with the '88, '89 and '90 among the greatest Cristals ever released.
Louis Roederer's best-selling non-vintage blend for almost 40 years, Brut Premier, has recently been replaced by Collection 242. This new multi-vintage blend was created by Chef du Caves Jean-Baptiste Lécaillon in response to increasingly warm vintages. The cuvée aims to capture freshness and is based on a perpetual reserve which focuses on acidity and minerality.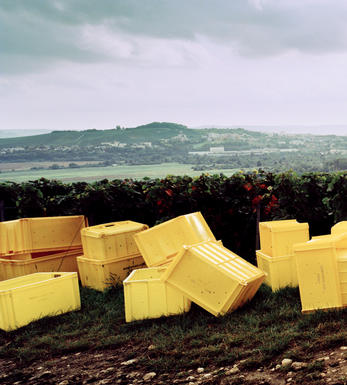 Brut Champagne
Brut denotes a dry style of Champagne (less than 15 grams per litre). Most Champagne is non-vintage, produced from a blend from different years. The non-vintage blend is always based predominately on wines made from the current harvest, enriched with aged wines (their proportion and age varies by brand) from earlier harvests, which impart an additional level of complexity to the end wine. Champagnes from a single vintage are labelled with the year reference and with the description Millésimé.

Non-vintage Champagnes can improve with short-term ageing (typically two to three years), while vintages can develop over much longer periods (five to 30 years). The most exquisite and often top-priced expression of a house's style is referred to as Prestige Cuvée. Famous examples include Louis Roederer's Cristal, Moët & Chandon's Dom Pérignon, and Pol Roger's Cuvée Sir Winston Churchill.
Recommended Producers : Krug, Billecart Salmon, Pol Roger, Bollinger, Salon, Gosset, Pierre Péters, Ruinart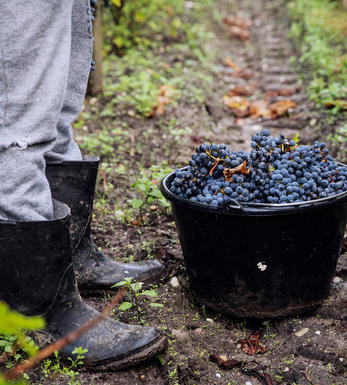 Champagne Blend
Which grapes are included in the blend, and their proportion, is one of the key factors determining the style of most Champagnes. Three grapes are used - Pinot Noir, Chardonnay and Pinot Meunier.

26% of vineyards in Champagne are planted with Chardonnay and it performs best on the Côtes des Blancs and on the chalk slopes south of Epernay. It is relatively simple to grow, although it buds early and thus is susceptible to spring frosts. It produces lighter, fresher wines than those from Burgundy and gives finesse, fruit and elegance to the final blend. It is the sole grape in Blancs de Blancs, which are some of the richest long-lived Champagnes produced.
Pinot Noir accounts for nearly 40% of the plantings in Champagne and lies at the heart of most blends - it gives Champagne its body, structure, strength and grip. It is planted across Champagne and particularly so in the southern Aube district.
The final component is Pinot Meunier and this constitutes nearly 35% of the plantings. Its durability and resistance to spring frosts make the Marne Valley, a notorious frost pocket, its natural home. It ripens well in poor years and produces a soft, fruity style of wine that is ideal for blending with the more assertive flavours of Pinot Noir. Producers allege that Pinot Meunier lacks ageing potential, but this does not deter Krug from including around 15% of it in their final blends.