About this WINE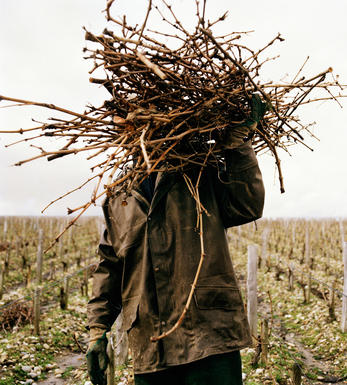 Domaine Gauby
The modern era for this excellent Côtes du Rousillon estate dates from 1985 when the energetic Gérard Gauby took over the family estate. Previously the wines were sold in bulk to the local co-operative, but Gérard took the brave decision to go it alone.

The domaine is situated in the village of Calce, in the Vin-de-Pays appellation of Coteaux des Fenouilledes. As the name of the village suggests, the soils in this area are predominantly chalky and are suitable for both red and white wines.

A number of grape varieties are planted at the domaine, the reds include Grenache, Mourvedre, Syrah, Cabernet Sauvignon and Carignan, the whites are made from Marsanne, Grenache Blanc, Viognier and, unusually for this area, Chenin Blanc.

The wines are elegant and modern with great balance and concentration.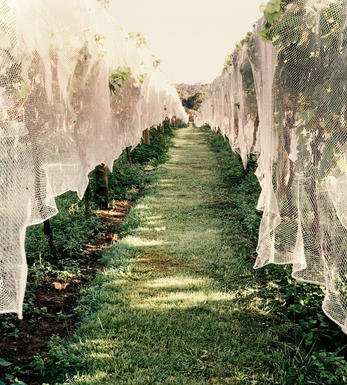 VDP des Cotes Catalanes
As its name suggests VDP des Côtes Catalanes is one of the most Westerly of the zonal Vin  De Pays within the Vin De Pays D'Oc region. Located within the Pyrénees Orientales, this is one of the few designations that has forged a reputation in its own right. The wines tend to be dominated by Grenache and to be rich and ruddy of complexion.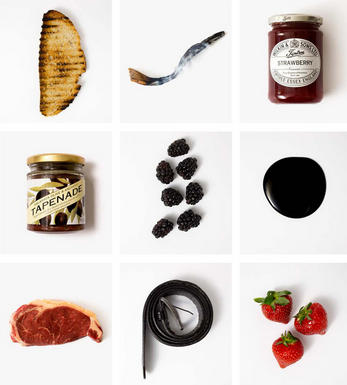 Grenache/Garnacha
Grenache (Noir) is widely grown and comes in a variety of styles. Believed to originate in Spain, it was, in the late 20th century, the most widely planted black grape variety in the world. Today it hovers around seventh in the pecking order. It tends to produce very fruity, rich wines that can range quite widely in their level of tannin.

In many regions – most famously the Southern Rhône, where it complements Syrah and Mourvèdre, among other grapes – it adds backbone and colour to blends, but some of the most notable Châteauneuf du Pape producers (such as Château Rayas) make 100 percent Grenache wines. The grape is a component in many wines of the Languedoc (where you'll also find its lighter-coloured forms, Grenache Gris and Blanc) and is responsible for much southern French rosé – taking the lead in most Provence styles.

Found all over Spain as Garnacha Tinta (spelt Garnaxa in Catalonia), the grape variety is increasingly detailed on wine labels there. Along with Tempranillo, it forms the majority of the blend for Rioja's reds and has been adopted widely in Navarra, where it produces lighter styles of red and rosado (rosé). It can also be found operating under a pseudonym, Cannonau, in Sardinia.



Beyond Europe, Grenache is widely planted in California and Australia, largely thanks to its ability to operate in high temperatures and without much water. Particularly in the Barossa Valley, there are some extraordinary dry-farmed bush vines, some of which are centuries old and produce wines of startling intensity.