About this WINE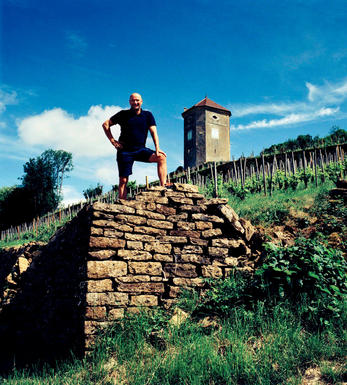 Domaine Tissot
The lower slopes of the Jura mountains are among the most beautiful parts of viticultural France. They form the eastern flank of the Saone valley, mirroring the Côte d'Or across the way. It is a shame that their wines are much less well known.

Two main white grapes are used, Savagnin and Chardonnay, to make different styles of wine. The barrels of Savagnin are not topped up, so they become lightly and deliberately oxidised, though the wine is saved from spoilage by the formation of a film of yeast known as 'flor' on top of the wine, as also happens with fino sherry. Unusual but exciting wine.

The Chardonnay barrels are kept topped up, but even so the wines tend to offer a hint of the same nutty character on top of the more classic outline of the Chardonnay grape.

Stéphane Tissot is a leading grower in the wine appellation of Arbois, where he farms his vineyards biodynamically and is rare in offering single vineyard bottlings such as Les Bruyères.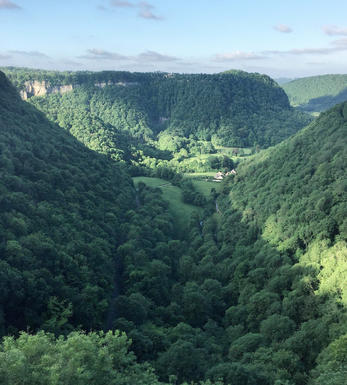 Arbois
Arbois is the most important appellation in Jura and the largest along with Côtes du Jura. Home of one of the fathers of microbiology, Louis Pasteur, the appellation takes its name from the small town of Arbois, which is nestled away in the verdant Jura countryside.
The harshness of Arbois' winters can be an impediment to wine growers but this doesn't stop the production of some notable wines. The appellation makes wines of a variety of styles:
Dry whites (in the traditional oxidative or modern aromatic style) from Chardonnay and the region's signature grape, Savagnin
Light, fresh, dry reds from Pinot Noir, Trousseau, or Poulsard
And the regional specialities vin jaune (medium sweet) and vin de paille.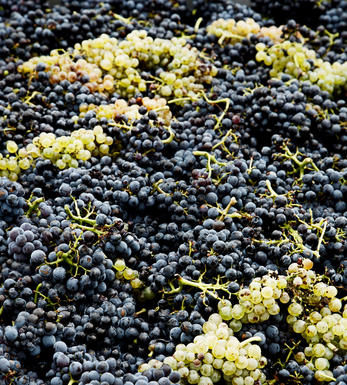 Savagnin
Savagnin is a high-quality white-wine grape cultivated almost exclusively in the Jura in eastern France. It is cultivated to a limited extent throughout the Jura vineyards (usually on the poorest marls soils on west-facing slopes) and may be included in any of the region's white wine appellations.

However it is most widely used but is usually in practice reserved for the Jura's extraordinary vin jaune. The Jura's most renowned wine undergoes a process similar to sherry, whereby a film of yeast covers the surface, thereby preventing oxidation but allowing evaporation and the subsequent concentration of the wine. The result is a "sherry-like" wine with a delicate, nutty richness.
Renowned ampelographer Pierre Galet maintains that Savagnin is identical to the Traminer which was once grown widely in Germany, Alsace, Hungary, and Austria, and that Gewürztraminer is the pink-berried musqué mutation of Savagnin.