2012 Pedra De Guix, Terroir Al Limit, Priorat, Spain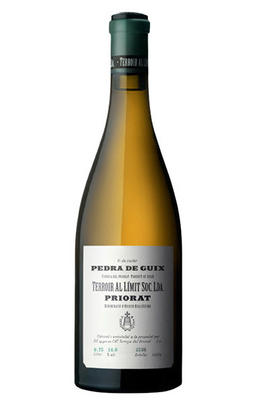 Critics reviews
Josh Raynolds, Vinous
93/100
The aromatic, herbal and austere 2012 Pedra de Guix is an aged white from Pedro Ximénez, Garnacha Blanca and Macabeo grapes grown on chalk, clay and slate soils respectively. There was a maceration of the full clusters that were pressed directly (this is an exception, as all the other wines fermented with the stems, including the whites) and the must fermented in tank with indigenous yeasts. The wine aged in 1,800-liter oak vats from Austria and in 500-liter French barriques. There is no oak whatsoever in the aromas of the wine, just an oxidative twist. These wines are more about the soils than the fruit and show very earthy characters reminiscent of wet chalk with some hints of Mediterranean herbs. The lively palate is really mineral and almost salty, umami-like, akin to licking stones. All in it is an electric, extreme white that leaves you salivating and ends with a slight bitter finish. It could deal with powerful food. 5,000 bottles were filled in February 2014 after the élevage. 
Luis Gutiérrez, Wine Advocate
Josh Raynolds, Vinous
93/100
(34% garnacha blanca, 33% macabeo and 33% pedro ximenez; aged for two years in 500-liter foudres): Bright yellow-gold. A powerful, deeply scented bouquet evokes peach nectar, sweet butter, chamomile, iodine and smoky lees. Full and chewy on the palate, displaying intense dried fruit and mineral flavors and a sexy floral quality that gains strength with air. Rich and weighty but energetic as well, finishing bright and long, with echoing floral character and a hint of candied fig.
Josh Reynolds, vinous.com (September 2014)
About this WINE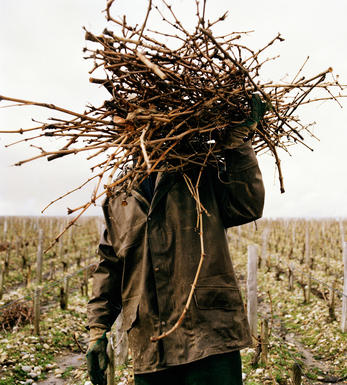 Terroir Al Limit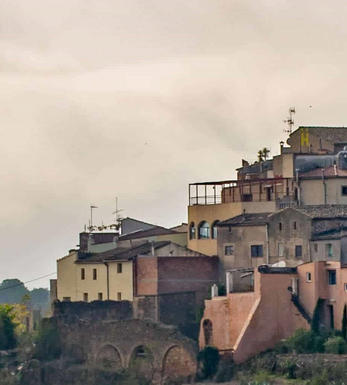 Priorat
Priorato, or Priorat, is one of the stand-out Spanish wine regions, with an extraordinary leap in wine quality, reputation and price over the 1990s. This small wine appellation, with 1,700 hectares of vines and just over 60 bodegas, lies to the west of the province of Tarragona in Catalonia.
It includes the municipalities of Scala Dei, Gratallops and Falset, where vines grow on steep terraces at varying altitudes of 100 to 700 metres. The climate is continental, and the region blessed with an exceptional schistous terroir (mostly llicorella with layers of slate and quartz). This schist is part of the same stratum found in the finest vineyards of the Douro, Toro and Ribera del Duero. It provides ideal conditions for growing vines and also contributes to the much-lauded mineral-rich character of Priorato's wines.
The region's wines were revolutionised through the efforts of René Barbier. In 1989 he joined forces with a group of eight other winemakers to produce wine from eight plots (or clos), planting the best grapes using modern methods, and harvesting at extremely low yields. This original group included such distinguished bodegas as Alvaro Palacios (Finca Dofi), Costers del Siurana and Mas Martinet.
The group later split up, but the legacy and the international acclaim their wines generated has attracted significant interest and investment in the Priorato region. It is now recognised as one of the great fine wine regions in Spain, rivalling Rioja and Ribera del Duero. The Priorat wines are typically powerful and full-bodied, with a warm, ripe fruitiness and impressive levels of concentration and minerality. The wines are made in all categories from Joven to Gran Reserva, undergoing the same oak ageing as Rioja.
The efforts of the Barbier group proved that old-vine, low-yielding Cariñena and Garnacha is the most planted variety here, followed by Garnacha. Both provide the backbone of the region's wines, augmented by international varieties such as Merlot, Cabernet Sauvignon and Syrah.
White varieties (i.e. Chenin Blanc, Macabeo, Garnacha Blanca, Viognier and Pedro Ximénez) occupy less than five percent of the vineyard area.
Recommended Producers:
Combier Fischer Gerin (Trio Infernal), Clos Figueres, Alvaro Palacios (Finca Dofi)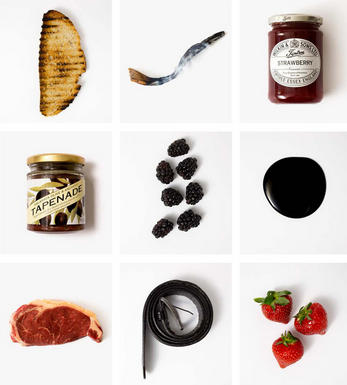 Grenache/Garnacha
Grenache (Noir) is widely grown and comes in a variety of styles. Believed to originate in Spain, it was, in the late 20th century, the most widely planted black grape variety in the world. Today it hovers around seventh in the pecking order. It tends to produce very fruity, rich wines that can range quite widely in their level of tannin.

In many regions – most famously the Southern Rhône, where it complements Syrah and Mourvèdre, among other grapes – it adds backbone and colour to blends, but some of the most notable Châteauneuf du Pape producers (such as Château Rayas) make 100 percent Grenache wines. The grape is a component in many wines of the Languedoc (where you'll also find its lighter-coloured forms, Grenache Gris and Blanc) and is responsible for much southern French rosé – taking the lead in most Provence styles.

Found all over Spain as Garnacha Tinta (spelt Garnaxa in Catalonia), the grape variety is increasingly detailed on wine labels there. Along with Tempranillo, it forms the majority of the blend for Rioja's reds and has been adopted widely in Navarra, where it produces lighter styles of red and rosado (rosé). It can also be found operating under a pseudonym, Cannonau, in Sardinia.



Beyond Europe, Grenache is widely planted in California and Australia, largely thanks to its ability to operate in high temperatures and without much water. Particularly in the Barossa Valley, there are some extraordinary dry-farmed bush vines, some of which are centuries old and produce wines of startling intensity.