 2012 Pinot Gris 'S', Dönnhoff, Nahe
Prices start from £175.00 per case About this WINE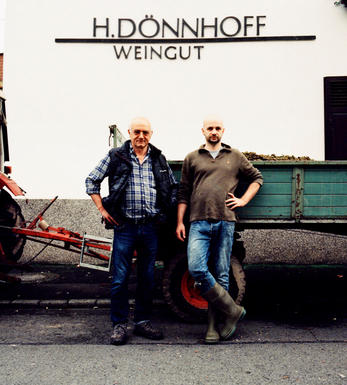 Dönnhoff
The Nahe River flows north into the Rhine at Bingen – located at the western end of the Rheingau. The best wines from the Nahe have been described as having the Rheingau's elegance, the Rheinhessen's body and the Mosel's acidity.
There are several outstanding producers in the area, with the most celebrated being Helmut Dönnhoff. He produces some of Germany's finest Riesling wines from the world-famous Niederhausen and Schlossböckelheim vineyards. Several of his notable wines also come from the less-well-known Norbeim and Oberhausen vineyards.
His Kabinett and Spätlese wines are exceptionally rich with complex, with intense mineral overtones. They are delicious when young but have the potential to improve for up to 10 years, with the top wines lasting even longer.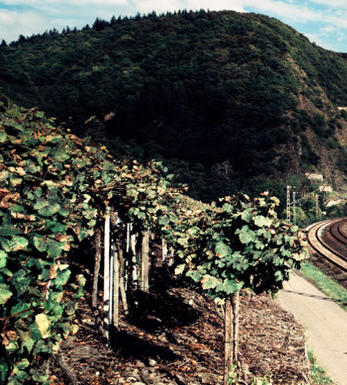 Nahe
Unlike many German regions, the Nahe's production is focused on quality rather than quantity: 57% is QmP (equivalent of Appellation Contrôlée), 41% QbA (equivalent to Vin de Pays) and only 2% Tafelwein (Vin de Table). The climate is mild and balanced with lots of sun, moderate rainfall and very little frost; the region is also protected against cold winds by the Soonwald and Hunsrück Mountains. All this enables the grapes to have a long and dry ripening in late summer.
One of the smaller German wine regions, covering 4,300ha, Nahe's extraordinary range of soil types is second to none. The entire rock cycle of igneous (volcanic), sedimentary (sandstone, clay, limestone) and metamorphic (slate) rocks can be found here. For this reason, the region is able to produce quite diverse wines from relatively few grape varieties: Riesling wines of great finesse and a light spiciness, fragrant Müller-Thurgau with floral hints and full-bodied and earthy Silvaner. The most important districts are around Schloss Böckelheim in the upper-middle Nahe, and Bad Kreuznach in the Lower Nahe. However the Rhenish slate at Bretzenheim and volcanic soils around Monzingen and Merxheim that yield fresh, steely Rieslings can also be very good.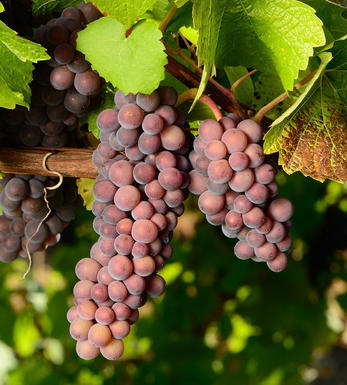 Pinot Gris/Pinot Grigio
A first class grape variety grown in Alsace, where it is known as Tokay Pinot Gris, and in Italy, where it is called Pinot Grigio. In Alsace it is best suited to the deep, clay rich soils found in the north of the region where it produces richly honeyed, dry whites as well as superb sweet late harvest wines. At its best it combines the heady perfume and rich aroma of Gewürztraminer with the acidity one associates with Riesling. It ages very well, developing rich buttery characteristics.
In Northern Italy Pinot Grigio produces many thin undistinguished dry whites. However it comes into its own in Friuli-Venezia and the Alto Adige, where leading producers such as Alvaro Pecorari of Lis Neris produce marvellously rounded, elegant, and mineral laden examples. Pinot Gris is now grown with notable success in Oregon in the USA and in New Zealand.