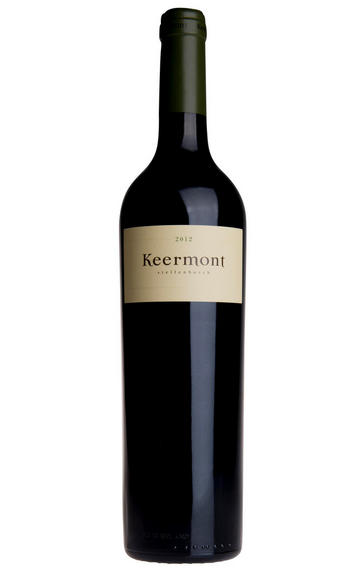 2012 Keermont, Red, Stellenbosch, South Africa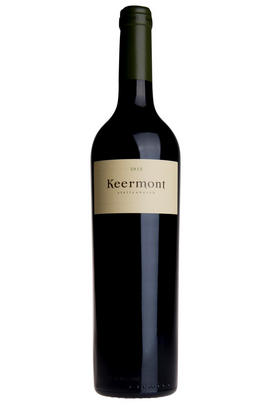 Critics reviews
The 2012 Keermont comes from the older blocks of Cabernet Sauvignon and Merlot augmented by a selection of barrels for newer sites. It sees 22 months in French oak, 20% new. It has a sedate bouquet: well-defined, conservative at first, but unfolding with blackberry, tobacco and mint aromas that remain very linear. The palate is medium-bodied with a chewy entry. There is decent weight in the mouth, although it does not quite flow toward the compact finish like the 2011. Still, this is a fine wine from winemaker Alex Starey.
Neal Martin - 31/10/2014
Flagship red; 2012 refined Bordeaux quintet with dash Syrah. Cabernet-Sauvignon influential in ripe profile, flesh though Merlot is main player. Fine, insinuating tannins suggest ageability.
Platter Wine Guide, wineonaplatter.com, Nov 2014
About this WINE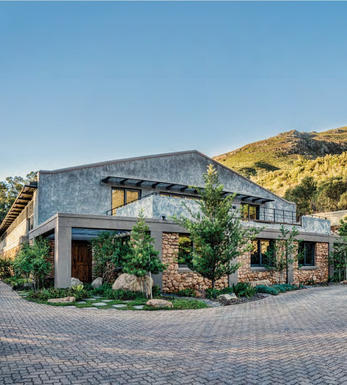 Keermont Vineyards
Keermont intends to create wines that reflect the beautiful place from which they come and the particular year's vintage conditions. The wines are made as naturally as possible with very little irrigation in the vineyards and minimal intervention in the winery.

The estate has been owned by the Wraith family since 2003. Two thousand and five saw the start of a major vineyard-planting programme on lands that had been fallow for a number of years. Seventeen hectares were planted over four years to add to an existing eight hectares of older vineyards. Keermont's official maiden vintage came in 2007.

The farm is situated high up in the picturesque Blaauwklippen Valley, otherwise known as Paradyskloof (Paradise Valley). Due to the steepness of the terrain, the altitude climbs 200m within the 1.7km length of the farm and the vineyards are planted between 250m and 400m above sea level. Thus the vines planted over these different terrains ultimately produce wines with good complexity and a variety of flavours. In addition, the proximity to False Bay and the Indian Ocean also moderates the climate in the vineyard.

Winemaker Alex Starey is in charge of the vineyards and making the estate's wines. Employed at the start of the redevelopment of the farm in 2005, he has travelled and worked in wine regions including Maipo Valley in Chile; Penedès and Priorat in Spain; and St Emilion and Cote Rotie in France.

Keermont have been 'up-and-coming' for the last few years but it feels as if their 2013 white and 2012 reds are suddenly realising the full potential of this spectacular site. The wines are fabulous. In the words of Neal Martin (Wine Advocate, October 2013), "If you want to see the new South Africa and catch a glimpse of what the future beholds, then look no further than Keermont."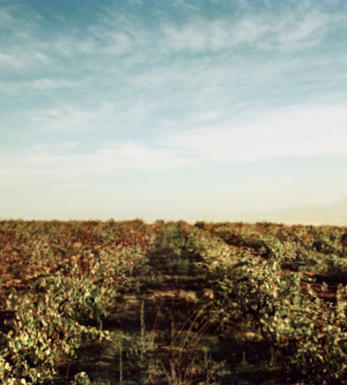 Stellenbosch
Stellenbosch is South Africa's best-known wine region, producing a wide variety of wines from leading estates, even though it accounts for less than 20 per cent of the country's total production. Designated wards within the wine region are Jonkershoek Valley, Simonsberg-Stellenbosch, Bottelary, Devon Valley and Papegaaiberg.

At 17,500 hectares, Stellenbosch remains the Cape's most famous and important fine wine district, thanks to its proximity to Cape Town, to the cooling influences of False Bay, its mountainous (ie Helderberg, Simonsberg), granitic topography and its centres of learning such as Elsenburg Agricultural College.
It's notable for the refinement of its Cabernet Sauvignon and Chardonnay, especially from the likes of Glenelly Estate, Keermont Vineyards Oldenburg Vineyards, Raats Family and Anwilka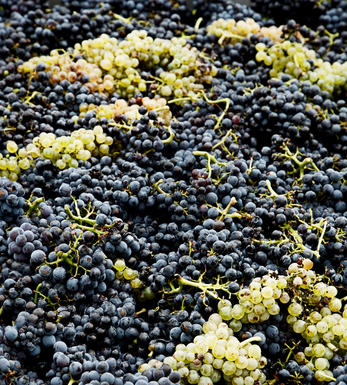 Other Varieties
There are over 200 different grape varieties used in modern wine making (from a total of over 1000). Most lesser known blends and varieties are traditional to specific parts of the world.