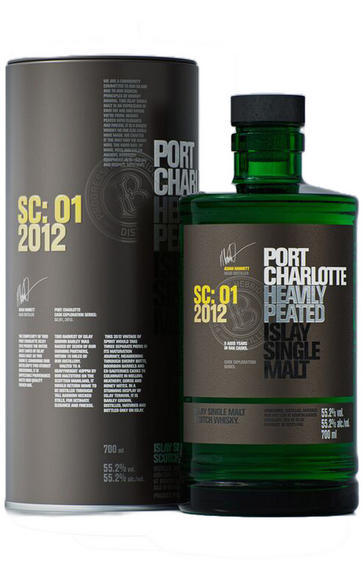 2012 Port Charlotte, Heavily Peated, SC: 01, Islay, Single Malt Scotch Whisky (55.2%)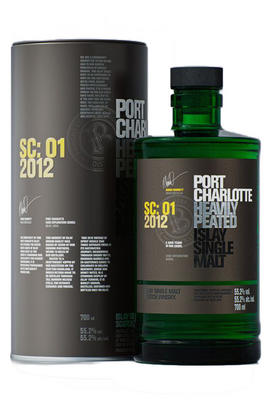 About this SPIRIT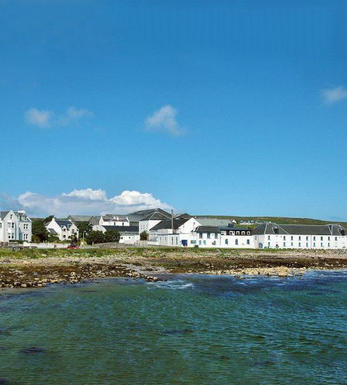 Bruichladdich Distillery, Islay
Bruichladdich was built in 1881 by the Harvey Brothers and sits on Islay's wild, west Atlantic coast. With a chequered past involving several corporate mergers it was eventually closed in 1994 as it was found to be "surplus to requirements". Resurrected in 2000 by Mark Reynier, Simon Coughlin and Jim McEwan it was voted Distillery of the Year, 3 times and became known for challenging convention.

Producing different peating levels, a commitment to 100% Scottish Barley and an innovative cask management programme, it is always non chill flitered, coloring free, and bottled on Islay using Islay Spring water. Bruichladdich produces 3 styles – Unpeated Bruichladdich, Heavily Peated Port Charlotte and Super Heavily Peated Octomore – all using the original 1881 Victorian equipment.

It was purchased in August 2012 by the Remy Cointreau group but continues to push the boundaries and in 2010 Bruichladdich launched The Botanist Gin. Created by Master Distiller Jim McEwan, using 22 hand picked Islay Botanicals and distilled in one of the last remaining Lomond Stills, it has received widespread critical acclaim.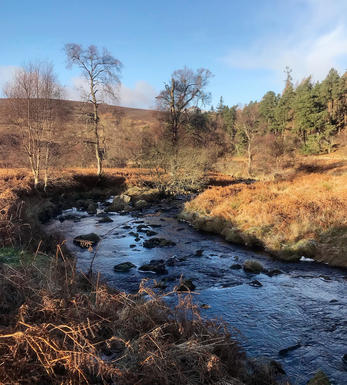 Islay Whisky
The whisky region of Islay (pronounced eye-la) is arguably the most important 200 or so square miles in the whisky world. On the face of it Islay just another island of the Inner Hebrides. It lies in Argyll just to the west of Jura and around 25 miles north of the Irish coast, which can be seen on a clear day.
The island's fame as far as whisky goes is due to the 8 distilleries currently in production and the vast tracts of peat that cover most of the island's surface. The whisky distilleries are: Ardbeg, Bowmore, Bruichladdich, Bunnahabhain, Caol Ila, Kilchoman (this is the newest distillery on the island which started producing spirit in 2005), Lagavulinand Laphroaig.
The 8 distilleries with whisky for sale can be divided up, depending on the amount of peat used. The `big 3' are Ardbeg, Lagavulin and Laphroaig who all produce powerful smoke laden whiskies. The new malt produced by Kilchoman is also very powerful indeed.
Occupying the middle ground are Bowmore and Caol Ila. The whiskies produced at Bruichladdich and Bunnahabhain are in peat terms at least, the lightest.
There were more distilleries in the past: Port Ellen closed in 1983 while the Lochindaal at Port Charlotte closed in1929. The buildings at Port Ellen are however still in use, it is here that malted barley for the island's distilleries is produced.