About this WINE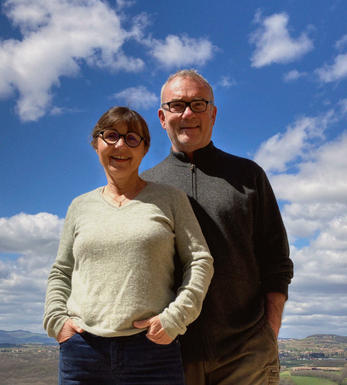 Eric Texier
Eric Texier made the unprecedented leap from nuclear engineer to winemaker in the early 1990s. Although his passion for wine was begat from the wines of Burgundy, he was inspired by an older generation of Rhône producers like Marius Gentaz and Pouchoulin, and felt that a successor was needed. Drawing on their methods of only using natural yeasts and leaving the bunches intact, he developed some of his own ideas and techniques as well. The grapes are grown organically (although the labels don't state this). Maturation is carried out in old demi-muids and sulphur dioxide is never used during vinification, only at bottling. All of these methods, he feels, serve to express the special terroir of these appellations.

And what of the terroirs? Brézème is a tale of two soils, divided by a valley. One, which Eric refers to as the "vrai Côte de Brézème" and likens to Hermitage, is made up of marnes calcaires while the other is more alluvial with galets ronds. There is a unique microclimate here, 300 metres above sea-level with a cooling influence from the Vercors Massif to the east. Some vineyards are classified as Brézème and others not in a seemingly haphazard fashion; the only element that Eric can find in common for the classified vineyards is that they are easier to work. Texier's wines come from 4.2ha here, producing approximately 20,000 bottles (slightly more than St Julien, of which there were 16,000 bottles produced in 2010). St Julien is, curiously, much hotter than Brézème though it is just across the Rhône and 200 metres higher. Eric's Syrah and Roussanne vines are the original local varieties and not clones, which is why the old-vine red and white cuvées are called "Serine" and "Roussette" respectively.

He is the only organic producer both in Brézème and St Julien, and could be seen as a pioneer of both appellations which, while today being just humble Côtes du Rhône, are expected very shortly to have their own appellations.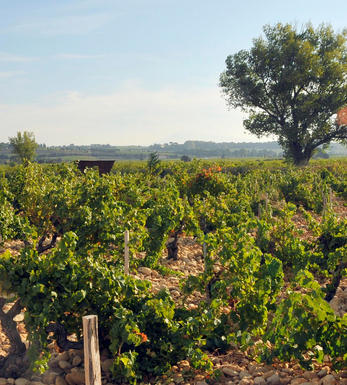 Côtes du Rhône
Classified in 1937, Côtes du Rhône is an enormous appellation encompassing red, white and rosé wines covering an area of 40,300 ha and producing a crop that is 3 times larger than Beaujolais and almost as much as Bordeaux. Although this wine can come from across the Rhône region, more than 90% comes from the south. With the honourable exception of those produced by famous northern names like Jaboulet and Guigal, the finest examples are made in the south.
Red wine dominates, made with a minimum of 40% Grenache (except in the north where Syrah is allowed to be top dog) normally partnered by Syrah and/or Mourvèdre; another 18 varieties are also permitted. Typically light and fruity, the best examples can be rich, spicy and full-bodied. Almost all are best drunk young.
Quality varies from the very ordinary to the exceptional. Much is produced by cooperatives but the best come from the increasing number of individual estates and Châteauneuf-du-Pape producers like Beaucastel who produce premium entry wines here. White and rosé Côtes du Rhônes account for only 2% and 4% respectively, although both can be very good.
Recommended Producers : Ferraton, Chave, Chapoutier, Vins de Vienne, Andre Romero's La Soumade, Boudinaud, Beaucastel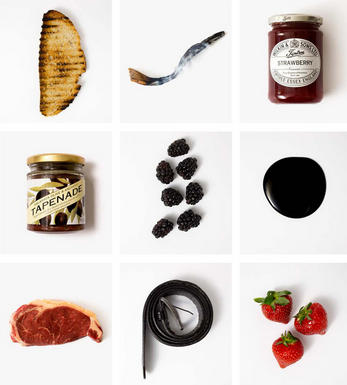 Grenache/Garnacha
Grenache (Noir) is widely grown and comes in a variety of styles. Believed to originate in Spain, it was, in the late 20th century, the most widely planted black grape variety in the world. Today it hovers around seventh in the pecking order. It tends to produce very fruity, rich wines that can range quite widely in their level of tannin.

In many regions – most famously the Southern Rhône, where it complements Syrah and Mourvèdre, among other grapes – it adds backbone and colour to blends, but some of the most notable Châteauneuf du Pape producers (such as Château Rayas) make 100 percent Grenache wines. The grape is a component in many wines of the Languedoc (where you'll also find its lighter-coloured forms, Grenache Gris and Blanc) and is responsible for much southern French rosé – taking the lead in most Provence styles.

Found all over Spain as Garnacha Tinta (spelt Garnaxa in Catalonia), the grape variety is increasingly detailed on wine labels there. Along with Tempranillo, it forms the majority of the blend for Rioja's reds and has been adopted widely in Navarra, where it produces lighter styles of red and rosado (rosé). It can also be found operating under a pseudonym, Cannonau, in Sardinia.



Beyond Europe, Grenache is widely planted in California and Australia, largely thanks to its ability to operate in high temperatures and without much water. Particularly in the Barossa Valley, there are some extraordinary dry-farmed bush vines, some of which are centuries old and produce wines of startling intensity.