About this WINE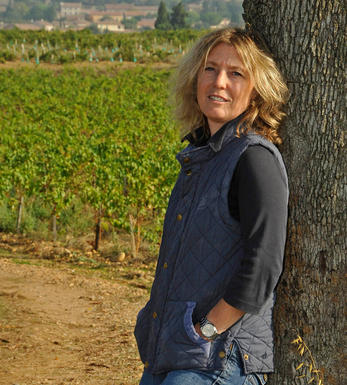 Domaine Saint Prefert
Domaine St Préfert is yet another Châteauneuf-du-Pape A-lister on our ever-expanding Rhône wine range. Isabel Ferrando's vines are mainly located in the southern sector; her modus operandus is fairly traditional with no destemming, cement tank maturation and a taste for déléstage. Her outlook and temperament, however, fall into the more modern camp, as manifested by the multiplicity of differing 'cuvées', all, thankfully pleasingly different from each other.

Châteauneuf-du-Pape Cuvée Classique comes from (relatively) younger vines and is a blend of 85% Grenache and 5% each of Syrah, Mourvèdre and Cinsault. It is a charming showcase for Grenache at is most bounteous; Châteauneuf-du-Pape, Reserve Auguste Favier is a charming blend of Grenache and 15% Cinsault. The Châteauneuf-du-Pape cuvée Giraud includes 38% of Mourvèdre that adds dark-fruit power and spicy, savoury tannins.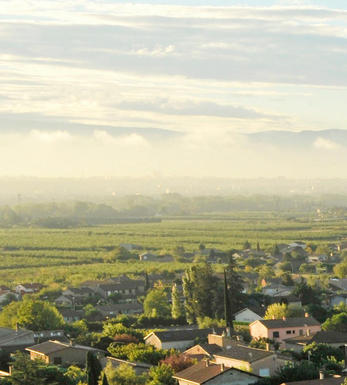 Châteauneuf-du-Pape
Châteauneuf-du-Pape is the largest and most important wine appellation in the southern Rhône. It is home to more than 3,200 hectares of vineyards and over 80 growers; more wine is produced in Châteauneuf than the whole of the northern Rhône put together. The vineyards are bounded to the west by the Rhône river and to the east by the A7 autoroute.

Châteauneuf-du-Pape was the first ever Appellation d'Origine Contrôlée established in France, in 1932. Small, rounded rocks from the ancient river bed known as galets roulés are a key aspect of what makes Châteauneuf -du-Pape wines so distinctive, with the rocks reflecting heat back into the vines at night, thus increasing ripeness and reducing acidity.

The gloriously rich red wines, redolent of the heat and herbs of the south, are enhanced by the complexity which comes from blending several grape varieties. Fourteen are permitted for reds: Grenache, Mouvedre, Syrah, Cinsault, Vaccarese, Counoise, Teret Noir, Muscadin, Picpoul Noir, Clairette, Grenache Blanc, Rousanne, Picpoul Gris and Picardin. With red Châteauneuf-du-Pape, Grenache typically dominates with Syrah and Mourvèdre in support.
White Châteauneuf-du-Pape is becoming increasingly sought-after, even though it represents less than 10 percent of the total production. Here, five grapes are permitted: Grenache Blanc, Clairette, Roussanne, Bourboulenc and Picardin.

Recommended Producers: Château de Beaucastel, Clos de Papes, Vieux Télégraphe, Château Rayas,, Domaine de la Charbonnière, Sabon, Château La Nerthe, Domaine Perrin