About this WINE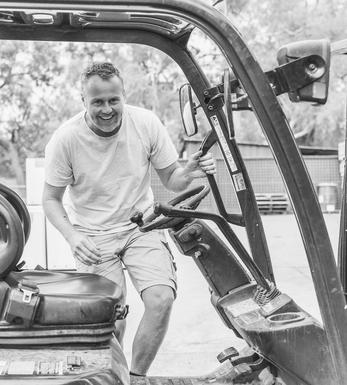 Crittenden Estate
Crittenden Estate was established in 1982 when Garry Crittenden planted his first vines at Dromana on the Mornington Peninsula, a then unknown wine region. His 5-acre planting took the region's total area under vine to 10 acres - today there are in excess of 2500 acres of vines across the Peninsula. By embarking on wine production in the Mornington Peninsula, a region now renowned for its cool maritime climate, the Crittendens became pioneers of cool climate viticulture in Australia.

Originally from Brisbane, Garry came to Melbourne in his late teens where he embarked upon a career in horticulture. He started with horticultural research and gradually became involved with plant nurseries. He clearly possessed a passion for growing plants and by combining this with his love of wine he found himself attracted to viticulture. As an experienced horticulturist he was able to implement new, cutting edge viticultural techniques and soon became known for his successful vine growing methods. By the late 1980s he was in demand around Australia as a viticultural consultant, as well as running his own vineyard.

The winemaking is now in the very capable hands of Garry's son, Rollo Crittenden. He returned to the family business in 2007, after 11 years working at Dromana wines, the last 4 of which he was Chief Winemaker. Prior to that he gained experience working vintages in Italy, Oregon, California and New South Wales. He works alongside his father in the vineyards and oversees all aspects of winemaking at the estate, with plenty of (mostly ignored) advice from his father.

The Crittendens are becoming increasingly interested in understanding sustainability, working on nurturing and caring for their soils and employing vineyard practices that protect their plants, microclimate and environment. They are currently moving towards achieving organic certification, with the long-term possibility of biodynamic conversion. Rollo has recently embarked on replanting and grafting some of their older vines to new, top quality Burgundian clones of Pinot Noir. In total they have 5 hectares under vine – 2.5ha is made up of multiple clones of Pinot Noir; 1.5ha is Chardonnay, with a further 0.5ha each of Savagnin and Arneis. In addition to working with estate grown fruit, they also buy some grapes from like-minded local growers.

Kangerong is the Aboriginal name of the area around Crittenden Estate Kangerong is the Aboriginal name of the area around Crittenden Estate, and the name of the single vineyard which the Crittenden family has owned and maintained since planting in 1982.. The aim of the two wines in this range is to highlight the Mornington Peninsula's claim as a leading Chardonnay and Pinot Noir growing region. The wines use fruit grown on the estate and are therefore influenced by the tempering maritime effect of the cool climate region. They play to the strengths of vine age and Garry's focus on soil biology. We are delighted that both Crittenden's Kangerong Chardonnay and Kangerong Pinot Noir are exclusive to Berry Bros. & Rudd in the UK.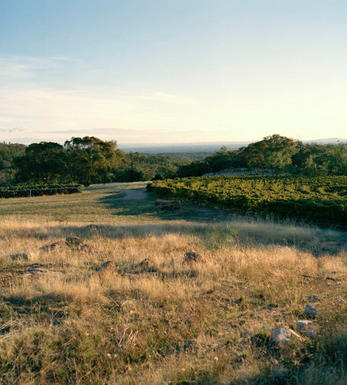 Mornington Peninsula
Mornington Peninsula is one of Victoria's key wine regions, located to the South of the Melbourne metropolis and is the Eastern arm, along with the Bellarine Peninsula to the West, that creates Port Phillip Bay. On the Eastern side of the Peninsula you find another body of water, Western Port Bay, meaning that the vineyards of the peninsula are surrounded by water on three sides when you also consider Bass Straight to the South.

Since the latest wave of commercial wine production began in 1978, this cooler maritime environment has very quickly become an important wine-making area with a keen focus on Pinot Noir and Chardonnay. Aromatic varieties such as Pinot Gris, Riesling and Viognier are also planted here.

Soils vary from sands and alluvial clays though to volcanic soils on Red Hill these locations between 25 and 250 meters above sea level are generally well drained but hold enough of the 350mm of rain that falls during the growing season.

Now with over 60 producers the style of wines is now becoming recognisable. Chardonnays with purity and leanness not found on many other places in Victoria and Pinot Noirs with intense fruit character, spice and smoke, free of too much weight.

With the centre of Melbourne only an hour on the motorway, this region has long housed Melbournians in the second homes over long hot Summers, therefore offering some of the most expensive real estate in the state. No surprise then that typically Mornington Peninsula wines tend not to be inexpensive. That's not to say they don't offer value, with high standards of viticulture and very good growing conditions ensuring there is a lot of fascination to be discovered.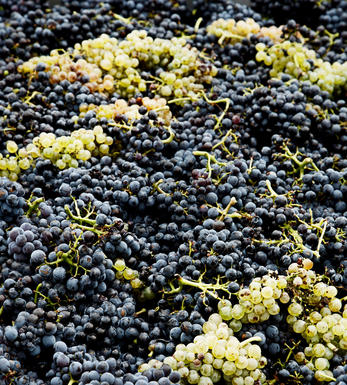 Savagnin
Savagnin is a high-quality white-wine grape cultivated almost exclusively in the Jura in eastern France. It is cultivated to a limited extent throughout the Jura vineyards (usually on the poorest marls soils on west-facing slopes) and may be included in any of the region's white wine appellations.

However it is most widely used but is usually in practice reserved for the Jura's extraordinary vin jaune. The Jura's most renowned wine undergoes a process similar to sherry, whereby a film of yeast covers the surface, thereby preventing oxidation but allowing evaporation and the subsequent concentration of the wine. The result is a "sherry-like" wine with a delicate, nutty richness.
Renowned ampelographer Pierre Galet maintains that Savagnin is identical to the Traminer which was once grown widely in Germany, Alsace, Hungary, and Austria, and that Gewürztraminer is the pink-berried musqué mutation of Savagnin.