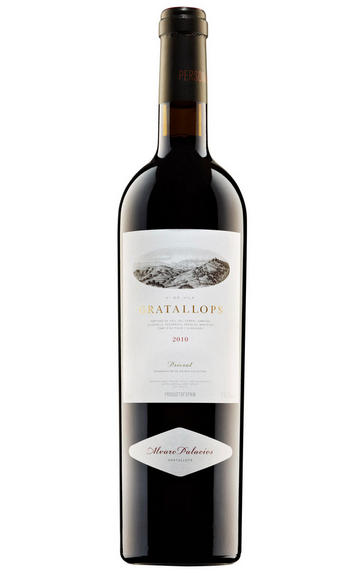 2013 Gratallops Vi de Vila, Álvaro Palacios, Priorat, Spain
Prices start from £210.00 per case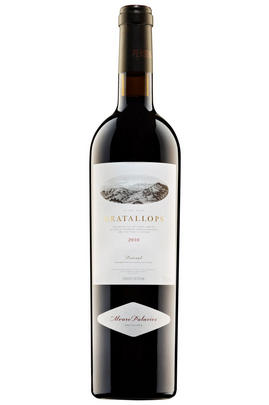 About this WINE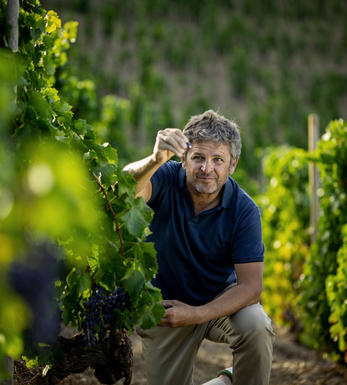 Alvaro Palacios
Alvaro Palacios, whose family owns the prestigious Rioja Bodega, Palacios Remondo, spent two years at Château Pétrus before setting up on his own in Priorat in 1989. From the outset, he set out to produce world-class wines using fruit from extremely low-yielding old vines and applying ultra-modern winemaking techniques.
The cream of the crop is the single vineyard wine L'Ermita, which was first produced in 1993. It is a blend of 80% Garnacha, 15% Cabernet Sauvignon and 5% Cariñena, all aged in new French barriques for up to 20 months. It is bottled unfiltered. It has intense concentration, enormous depth and a complexity which is simply staggering.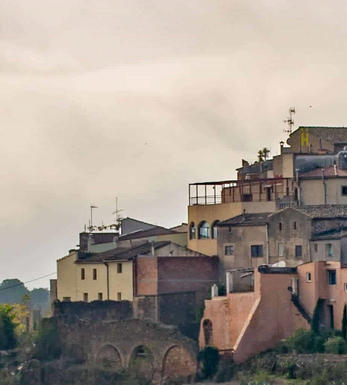 Priorat
Priorato, or Priorat, is one of the stand-out Spanish wine regions, with an extraordinary leap in wine quality, reputation and price over the 1990s. This small wine appellation, with 1,700 hectares of vines and just over 60 bodegas, lies to the west of the province of Tarragona in Catalonia.
It includes the municipalities of Scala Dei, Gratallops and Falset, where vines grow on steep terraces at varying altitudes of 100 to 700 metres. The climate is continental, and the region blessed with an exceptional schistous terroir (mostly llicorella with layers of slate and quartz). This schist is part of the same stratum found in the finest vineyards of the Douro, Toro and Ribera del Duero. It provides ideal conditions for growing vines and also contributes to the much-lauded mineral-rich character of Priorato's wines.
The region's wines were revolutionised through the efforts of René Barbier. In 1989 he joined forces with a group of eight other winemakers to produce wine from eight plots (or clos), planting the best grapes using modern methods, and harvesting at extremely low yields. This original group included such distinguished bodegas as Alvaro Palacios (Finca Dofi), Costers del Siurana and Mas Martinet.
The group later split up, but the legacy and the international acclaim their wines generated has attracted significant interest and investment in the Priorato region. It is now recognised as one of the great fine wine regions in Spain, rivalling Rioja and Ribera del Duero. The Priorat wines are typically powerful and full-bodied, with a warm, ripe fruitiness and impressive levels of concentration and minerality. The wines are made in all categories from Joven to Gran Reserva, undergoing the same oak ageing as Rioja.
The efforts of the Barbier group proved that old-vine, low-yielding Cariñena and Garnacha is the most planted variety here, followed by Garnacha. Both provide the backbone of the region's wines, augmented by international varieties such as Merlot, Cabernet Sauvignon and Syrah.
White varieties (i.e. Chenin Blanc, Macabeo, Garnacha Blanca, Viognier and Pedro Ximénez) occupy less than five percent of the vineyard area.
Recommended Producers:
Combier Fischer Gerin (Trio Infernal), Clos Figueres, Alvaro Palacios (Finca Dofi)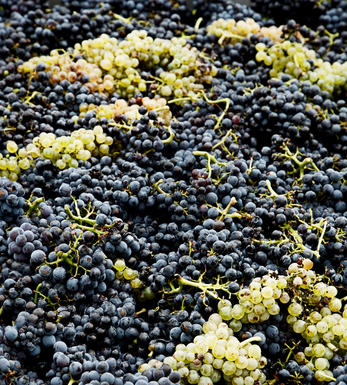 Other Varieties
There are over 200 different grape varieties used in modern wine making (from a total of over 1000). Most lesser known blends and varieties are traditional to specific parts of the world.