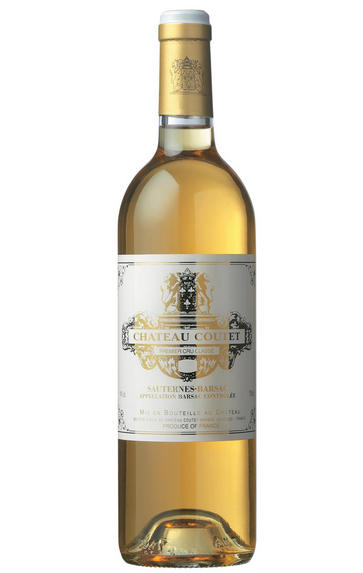 2013 Château Coutet, Barsac, Bordeaux
Prices start from £289.99 per case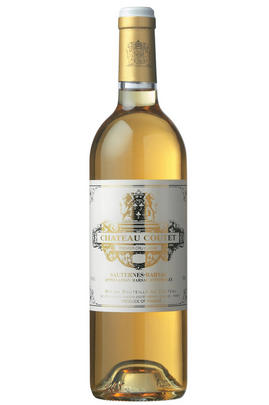 Critics reviews
The 2013 Coutet has one of the most complex aromatics you will find this year - a smorgasbord of citrus fruit, lime zest, orange blossom and white peach that is beautifully interwoven with compelling mineralite. The palate is extremely well-balanced, very intense and linear right from the start, with wonderful tension toward the finish that exhibits just a hint of spice. In other words, this is everything you expect from a great Coutet.
Neal Martin - 30/04/2014
Sweet and luscious with wonderful floral notes and intense flavours that range from dried tropical fruits to sweet spices. Fairly long finish.
About this WINE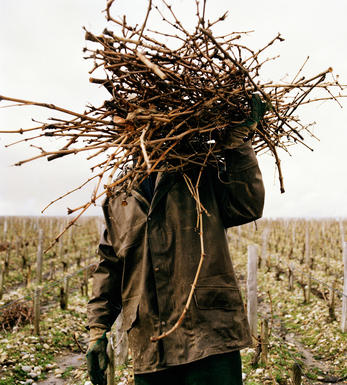 Chateau Coutet, Barsac
Château Coutet is one of the largest Barsac properties and has been owned by the Baly family since 1977. Coutet is located in the south of the appellation and the 35 hectares of vineyards are planted with Sémillon (75%), Sauvignon Blanc (23%) and Muscadelle (2%).

Vinification takes place in oak barrels, before 18 months' extended oak ageing. The wines are aromatically complex and recent vintages have seen added concentration.

Coutet's Cuvée Madame is produced in tiny quantities (often less than 1,500 bottles) and is named after a previous housekeeper at Coutet. It is produced from a special parcel of vines and when produced (which is rarely) is one of the richest and most concentrated sweet wines in Bordeaux. Coutet is classified as a Sauternes 1er Cru Classé.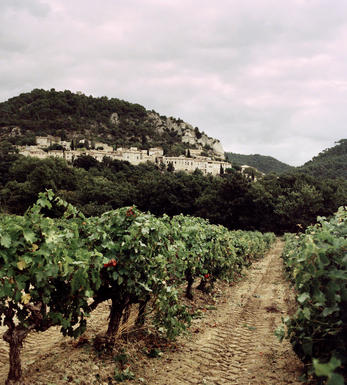 Barsac
Barsac is one of the communes of the Sauternes appellation (along with Bommes, Fargues, Preignac and Sauternes itself). With marginally flatter land and soils of red sand and light gravels, the commune adjoins the northern boundary of the commune of Sauternes, separated by the Ciron River, whose cold waters are so instrumental in producing the region's necessary autumn fogs.
There are just over 800 hectares under vine, producing nearly two million bottles in an average year. The châteaux can choose to sell their wine under either the Sauternes or the Barsac appellation, but stylistically the wines are arguably a little lighter in style than those of Sauternes.

The leading producers are Châteaux Climens and Coutet, with Châteaux Nairac, Doisy-Daëne and Doisy-Vedrines making good value, attractive wines.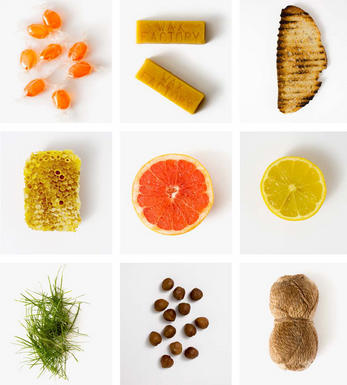 Sémillon
The main grape for Sauternes and particularly successfully grown in Australia's Hunter Valley. Hunter Valley Sémillon is one of Australia's iconic and unique wines, totally unlike any wine produced elsewhere in the world from the same grape variety.

In youth the wines are quite citrusy and fresh, but are generally perceived to gain hugely in complexity as they age and are deemed to be best drunk when at least 5 years old, frequently lasting for 10 or more years. Unusually for Australia, the alcohol levels rarely exceed 11.5%.

In Bordeaux it is the most widely planted white grape and is blended with Sauvignon Blanc to produce the great long-lived dry whites of Graves as well as the great sweet wines of Sauternes. It is high in alcohol and extract and relatively low in aroma and acidity. Its thin skin makes it very susceptible to botrytis which is prerequisite for the making of Sauternes. It responds well to oak ageing and, while having a lightly lemony aroma when young develops lanolin flavours which some describe as "waxy", as well as a rich, creamy, intense, texture and a deep golden colour.