About this WINE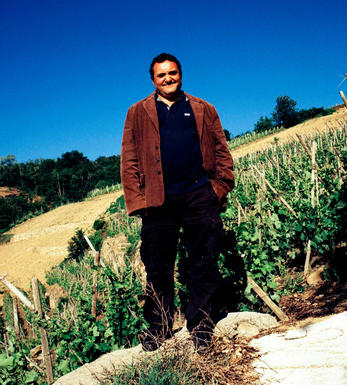 Domaine Yves Cuilleron
Founded by his grandfather in 1920, Yves now represents the third generation of Cuilleron vignerons although he initially trained as an engineer. The lure of the vine proved too hard to resist and, after a year's training at the École Viticole in Macon, he took over the vineyards in 1987. Back then it measured 3.5 hectares; he has since grown it to an impressive 75 hectares, spanning the length of the Northern Rhône. He makes over 40 different cuvées from the range of appellations: half red, half white. The winery itself if based in Chavanay – a commune just south of Condrieu.
He is particularly admired for his rich, aromatic and mineral expressions of Condrieu, where he owns 12 hectares of vines. In recent years he has been bottling some as single vineyards; the label of each featuring a map of the area. He aims to convey the particularities of each terroir, most notably the two types of granite – biotite and muscovite – prevalent in the soils. His top Condrieu wines are complex and age-worthy – he cautions to drink them either within seven years of vintage or to wait a further five to ten (at risk of finding them in a closed spell).
Yves also makes some very fine reds. He owns eight hectares in Côte-Rôtie and makes a variety of styles there, including single vineyard expressions. Here he also works with Serine, an indigenous Syrah clone (some call it a variety) with smaller berries and a distinct cherry note. It is gradually being replaced by the hardier Syrah, but some winemakers are striving to protect it.
Oak is quite a feature in his winemaking, but he uses it sympathetically. He does not allows it to dominate the fruit, but rather carve character into each. His '20s show brilliant concentration and power, but also the freshness and approachability for which this vintage has been recognized.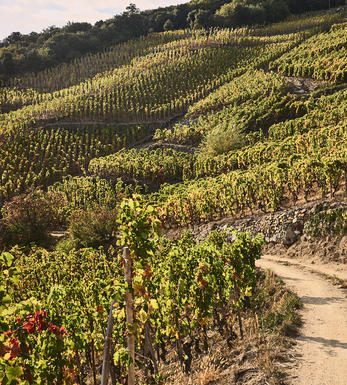 Condrieu
Until you've tasted Viognier grown in Condrieu, you've never truly experienced the grape's majesty. In the same way that winemakers the world over have planted Pinot Noir in the hope of emulating red Burgundy, so too they've planted Viognier in the hope of achieving the unique balance of exotic perfume, weight and freshness for which Condrieu is famed. Few succeed. Traditionally, winemakers here have used relatively inert, large wooden vessels vinification and élevage are in relatively inert, large, wooden vessels, but the new generation of winemakers are increasingly interested in the qualities of new oak.

Plantings have expanded beyond the core of the AOC, around the village itself, to 140 hectares from the low of eight hectares in the 1960s. The vineyards pick up where Côte-Rôtie leaves off, the slope continues, but the schist of the north begins to give way to a little more granite and a topsoil of decomposed mica. Today the appellation is characterised by energy and creativity, and demand for the wines from this diminutive region is soaring.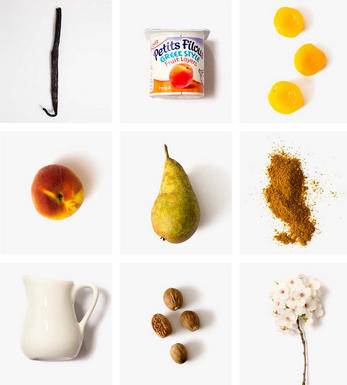 Viognier
A white grape variety originating in the Northern Rhône and which in the last ten years has been increasingly planted in the Southern Rhône and the Languedoc.
It is a poor-yielding grape that is notoriously fickle to grow, being susceptible to a whole gamut of pests and diseases. Crucially it must be picked at optimum ripeness - if harvested too early and under-ripe the resulting wine can be thin, dilute and unbalanced, while if picked too late then the wine will lack the grape's distinctive peach and honeysuckle aroma. It is most successfully grown in the tiny appellations of Château-Grillet and Condrieu where it thrives on the distinctive arzelle granite-rich soils. It is also grown in Côte Rôtie where it lends aromatic richness to the wines when blended with Syrah.
Viognier has been on the charge in the Southern Rhône and the Languedoc throughout the 1990s and is now a key component of many white Côtes du Rhône. In Languedoc and Rousillon it is increasingly being bottled unblended and with notable success with richly fragrant wines redolent of overripe apricots and peaches and selling at a fraction of the price of their Northern Rhône cousins.