 2013 Domaine de la Grange des Pères, Blanc, Pays d'Hérault, Languedoc- Roussillon
Prices start from £543.00 per bottle (75cl). About this WINE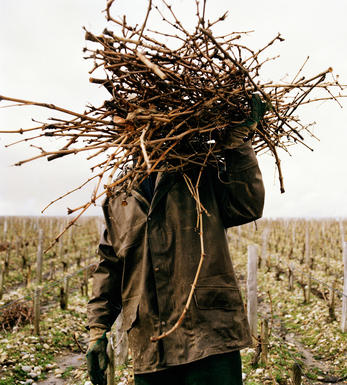 Grange des Peres, Laurent Vaille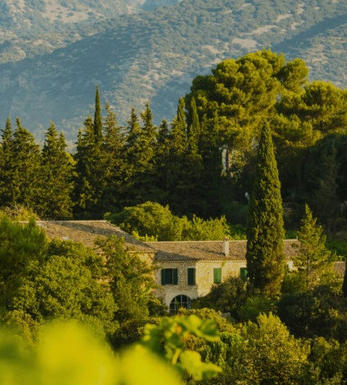 VdP de l'Herault
Hérault is a Vin de Pays (Départementaux) French wine appellation, that encompasses vineyard area from the eponymous Hérault department in the region of Languedoc-Roussillon. Hérault is surrounded by the departments of Aude, Tarn, Aveyron, Gard, and the Mediterranean sea on the south.
The reputation of Hérault received its biggest boost by the success of the wine domaine Mas de Daumas Gassac, located to the north of Montpellier. Aimé Guibert, the founder of the domaine, planted an eccentric mixture of vines on fine, volcanic soil that was identified by oneologist Emile Peynaud to be capable of producing wines of Cru standard.
Plots of lands like this are rare in Hérault, but the ever-improving wine-making and the proliferation of international varieties deliver wines of excellent quality that compare very well with the DO appellation wines nearby. Syrah, Cab. Sauvignon, Merlot, Grenache are the dominant red wine grapes, while Sauvignon Blanc, Chardonnay, Marsanne and Viogner are the main white varietals.
Recommended Producers:
Mas de Daumas Gassac, Mas Conscience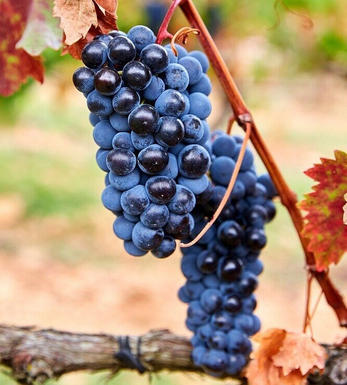 Southern Rhône Blend
The vast majority of wines from the Southern Rhône are blends. There are 5 main black varieties, although others are used and the most famous wine of the region, Châteauneuf du Pape, can be made from as many as 13 different varieties. Grenache is the most important grape in the southern Rhône - it contributes alcohol, warmth and gentle juicy fruit and is an ideal base wine in the blend. Plantings of Syrah in the southern Rhône have risen dramatically in the last decade and it is an increasingly important component in blends. It rarely attains the heights that it does in the North but adds colour, backbone, tannins and soft ripe fruit to the blend.
The much-maligned Carignan has been on the retreat recently but is still included in many blends - the best old vines can add colour, body and spicy fruits. Cinsault is also backtracking but, if yields are restricted, can produce moderately well-coloured wines adding pleasant-light fruit to red and rosé blends. Finally, Mourvèdre, a grape from Bandol on the Mediterranean coast, has recently become an increasingly significant component of Southern Rhône blends - it often struggles to ripen fully but can add acidity, ripe spicy berry fruits and hints of tobacco to blends.