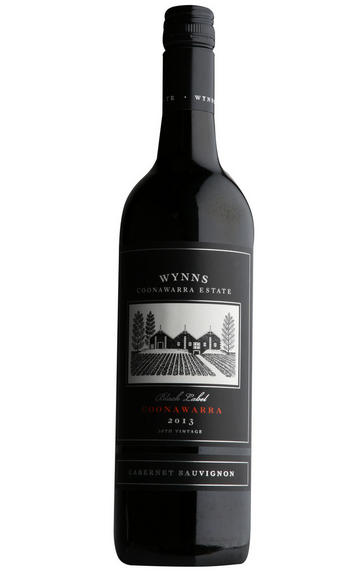 2013 Wynn's Coonawarra Estate, Black Label Cabernet Sauvignon, Coonawarra, Australia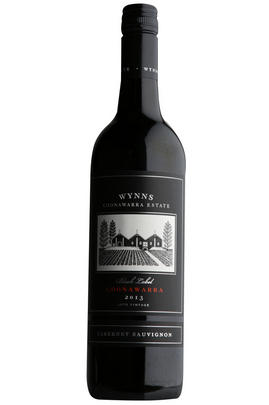 Critics reviews
Deep garnet-purple colored, the 2013 Black Label Cabernet Sauvignon offers a classic nose of cassis, black plums and blackberries with cedar, cloves and menthol nuances. Medium-bodied, fine, elegant and bursting with energy, it has beautifully grainy tannins framing the fruit and great length.
Lisa Perrotti-Brown - 31/08/2016
About this WINE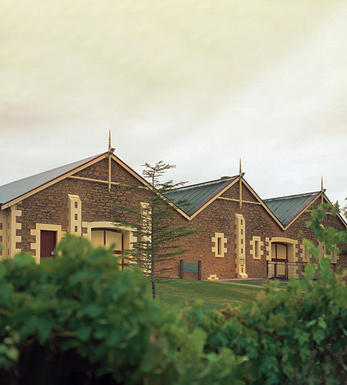 Wynns Coonawarra Estate
This famous wine estate Wynns was established by Scottish pioneer John Riddoch in 1891, who planted vines in the surrounding area, but its current identity dates from 1951 when it was purchased by Melbourne wine merchants Samuel and David Wynn, who re-named it Wynn's Coonawarra Estate.
Coonawarra, which is an Aboriginal word meaning honeysuckle, is an outcrop of land 300 miles from both Adelaide and Melbourne. It is a unique viticultural area which owes its fame to the terra rossa (literally "red earth") soil. This soil has proved itself to be ideally suited to the production of outstanding grapes for wine-making, particularly the Cabernet Sauvignon grape.

The climate here, at only 50 miles from the chilly Southern Ocean and the influence of the Antarctic winds, is marginal for vine-growing, as is the case for most of the great wines of the world, and the result is the production of wines of great complexity and intensity of flavour.

Today the wines are regarded as benchmarks for the district, lauded for their consistent quality and depth of flavour. Under Sue Hodder, who has been Senior Winemaker since 1998, Wynns Coonawarra Estate produces an annual collection of wines from superb value Riesling and Shiraz through to the flagships John Riddoch Cabernet Sauvignon and Michael Shiraz; the last two are made only in vintages when the grapes are deemed exceptional.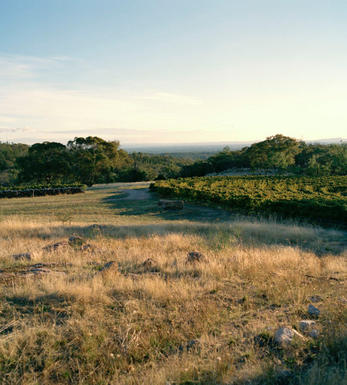 Coonawarra
Coonawarra is a famous wine region located on South Australia's Limestone Coast, an hour's drive (37 miles) east from the ocean. Populated by Scottish and Irish immigrants during the mid-19th century, it was John Riddoch's love of horticulture that led him to set up a fruit farm on the terra rossa soils of Katnook, later renamed as Coonawarra in 1897.

Although Riddoch managed to plant vines and make wine before his death in 1901, it wasn't until the 1950s that the Wynn family relaunched the Coonawarra name with the purchase of his winery. A trickle of corporate investment then followed (ie Mildara), before turning into a flood during the 1960s and 1970s. Now approximately 4,000 hectares, the controversial Coonawarra Geographical Indication zone encompasses prized terra rossa soils (free-draining red loam over limestone over an aquifer), as well as not-so-noble turf consisting of red, sandy, brown loam and poorly-drained black loam.


A low-lying cool area with a Mediterranean climate, it has moderate, relative humidity (49 percent); at 59 metres, it has a similar altitude to the Médoc (47m), is drier and 10 percent cooler – probably due to the notable cloud-cover during the key months. Non-detail/hedge pruning shapes the vineyards, resulting in large canopies and relatively high-pH juice. Cabernet Sauvignon is king, blended with Merlot matured in American oak with the capacity to age for up to 10 years.

Recommended Producers: Wynns, Coonawarra, Bowen Estate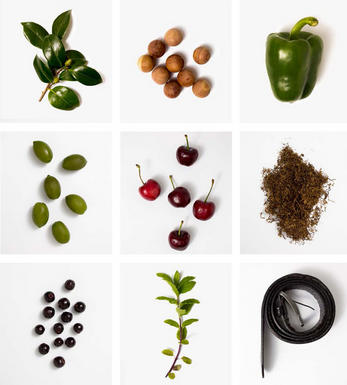 Cabernet Sauvignon Blend
Cabernet Sauvignon lends itself particularly well in blends with Merlot. This is actually the archetypal Bordeaux blend, though in different proportions in the sub-regions and sometimes topped up with Cabernet Franc, Malbec, and Petit Verdot.

In the Médoc and Graves the percentage of Cabernet Sauvignon in the blend can range from 95% (Mouton-Rothschild) to as low as 40%. It is particularly suited to the dry, warm, free- draining, gravel-rich soils and is responsible for the redolent cassis characteristics as well as the depth of colour, tannic structure and pronounced acidity of Médoc wines. However 100% Cabernet Sauvignon wines can be slightly hollow-tasting in the middle palate and Merlot with its generous, fleshy fruit flavours acts as a perfect foil by filling in this cavity.

In St-Emilion and Pomerol, the blends are Merlot dominated as Cabernet Sauvignon can struggle to ripen there - when it is included, it adds structure and body to the wine. Sassicaia is the most famous Bordeaux blend in Italy and has spawned many imitations, whereby the blend is now firmly established in the New World and particularly in California and Australia.