 2013 Muscat, Goldert, Grand Cru, Domaine Zind-Humbrecht, Alsace
About this WINE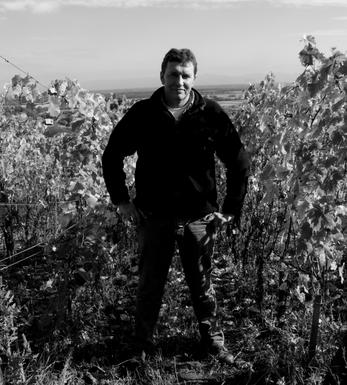 Domaine Zind Humbrecht
The wines of Olivier Humbrecht M.W. need little introduction, possessing great depth, exactitude as well as generosity…like the man himself.

The Humbrecht family viticultural roots can be traced back to The Thirty Years War of 1620. Today they own forty hectares across five villages in the Haut-Rhin, the southern half of the picturesque vineyards overlapping the Vosges foothills, treasured for its idyllic climate, tapestry of terroirs as much for its half-timbered houses.

The domaine has vines in 4 Grands Crus - Rangen (Thann) 5.5 ha, Brand (Turckheim) 2.4 ha, Hengst (Wintzenheim) 1.4 ha, Goldert (Gueberschwihr) 0.9 ha as well as Single Vineyards; Rotenberg (Wintzenheim) 1.8 ha, Clos Häuserer (Wintzenheim) 1.2 ha, Herrenweg (Turkheim) 11.5 ha, Clos Jebsal (Turkheim) 1.3 ha, Heimbourg (Turkheim) 4 ha and Clos Windsbuhl (Hunawihr) 5.2 ha.

Olivier has arguably overseen the most notable improvements in the estate's illustrious history: a new cellar in 1992 while retaining the traditional 'foudre' oval barrels; initiating biodynamic practices in 1997 (certified in 2002); and the buying of a horse in 2006 to plough the vineyards!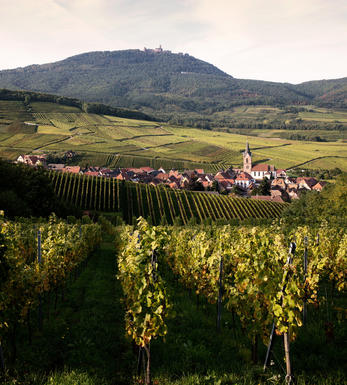 AOC Alsace
In Alsace, the wines generally take their name from the grape variety from which they are made, and not from their terroir.

AOC Alsace wines must be made from one of the eight permitted grape varieties in the appellation, namely Riesling, Gewürztraminer, Pinot Gris, Pinot Noir, Pinot Blanc, Muscat, Chasselas and Sylvaner. The wine label may also display the terms 'Edelzwicker' or 'Gentil' (for a blend of several white wine varietals), or a geographical indication such as the name of the village or vineyard.
In exceptional years, AOC Alsace (as well as AOC Alsace Grand Cru) wines may be promoted to one of two specific classifications: Vendanges Tardives or Sélection de Grains Nobles which apply to rare, naturally rich and sweet late-harvest wines.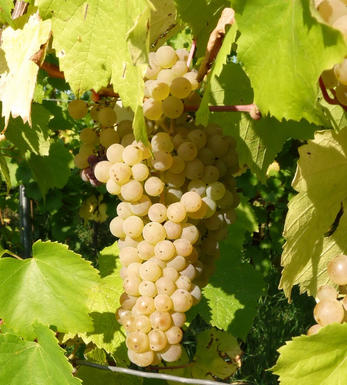 Muscat
Muscat refers to a family of grapes of which there are around 200 different branches. Muscat Blancs à Petits Grains is the most noble of the variety and makes the best and most distinctive wines. It is the only wine grape that produces wines that actually taste of grapes, and can produce a range of wines from pale, bone dry whites, through to golden yellow, rich, sweet wines.
In Alsace, two types of Muscat are grown - Muscat Blancs à Petits Grains and Muscat Ottonel. They are usually blended to produce wines that tend to be light and dry with a fruity, musky character and an intensely aromatic bouquet. Intensely sweet late harvest wines are also produced.
Muscat de Beaumes de Venise is one of the best Vin Doux Naturels in France. This is produced by adding grape spirit to the partly fermented must - the best producers, such as Domaine de Durban, produce deliciously sweet wines with rich grapey aromas balanced by fruity acidity.
In Australia Muscat à Petit Grains is used to produce the fortified Liqueur Muscats of Victoria (esp. Rutherglen). These are extraordinary wines - dark and treacly with a sensational perfume of orange, raisins and honey.