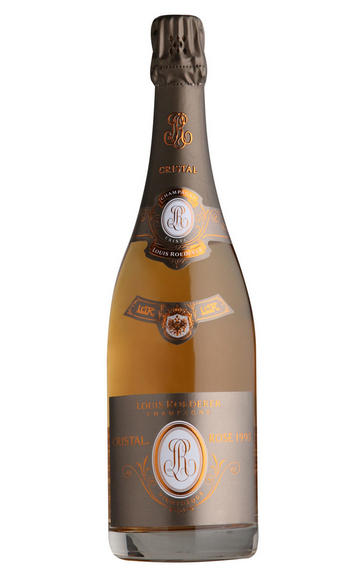 2013 Champagne Louis Roederer, Cristal Rosé, Brut
Prices start from £513.75 per bottle (75cl).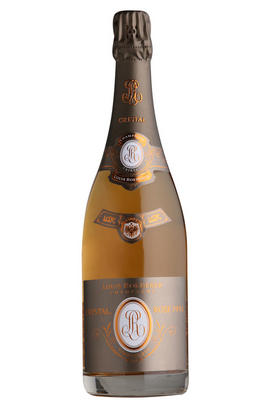 Critics reviews
A candidate for wine-of-the-vintage honors in Champagne, Roederer's 2013 Cristal Rosé is showing brilliantly, unfurling in the glass with notes of crisp orchard fruit, white flowers, red berries, stone fruit, freshly baked bread and tangerine oil.
Full-bodied, layered and multidimensional, the vintage's bright girdling acids are amply cloaked in exuberant, expressive and notably concentrated fruit; so while this Cristal is as tensile and age-worthy as one would expect, it's also impressively fleshy and generous given the year. Concluding with an intensely sapid finish, the 2013 isn't as overtly structured as the muscular, tightly wound 2012: rather, it's the 2013's alliance of cut and flesh, precision and charm that's so compelling this year.
This is another banner vintage for what I consider the reigning champion of the region's tête de cuvée bottlings, and it will be worth an effort to acquire.
Drink 2021 - 2061
William Kelley, Wine Advocate (Apr 2021)
Biscuit, white strawberry, peach, pie crust, chalk, pomegranate and pink grapefruit here. Cotton candy, too. Sharp and vibrant, with direct and linear character. Elegant, fine bubbles. Dry and delicate, yet powerful. Drink or hold.
James Suckling, jamessuckling.com (Aug 2022) Read more
About this WINE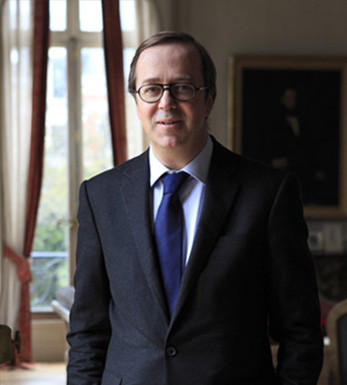 Louis Roederer
Founded in 1776, Louis Roederer is a family-owned, independent Champagne house with a well-deserved reputation for quality. It is managed by Frédéric Rouzaud, the seventh generation to be at the helm.
In 1876, Louis Roederer created the now-famous Cristal at the request of Alexander II. This once intensely sweet wine is now one of the most luscious, deeply flavoured champagnes available, with the '88, '89 and '90 among the greatest Cristals ever released.
Louis Roederer's best-selling non-vintage blend for almost 40 years, Brut Premier, has recently been replaced by Collection 242. This new multi-vintage blend was created by Chef du Caves Jean-Baptiste Lécaillon in response to increasingly warm vintages. The cuvée aims to capture freshness and is based on a perpetual reserve which focuses on acidity and minerality.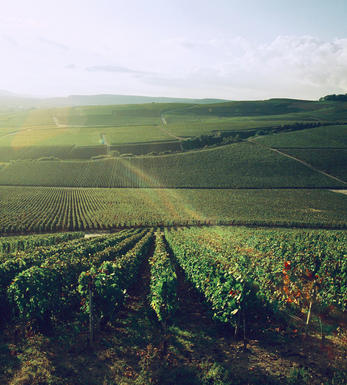 Rose Champagne
Rosé wines are produced by leaving the juice of red grapes to macerate on their skins for a brief time to extract pigments (natural colourings). However, Rosé Champagne is notable in that it is produced by the addition of a small percentage of red wine – usually Pinot Noir from the village of Bouzy – during blending.
Recommended Producers : Billecart Salmon (Elizabeth Salmon Rose), Ruinart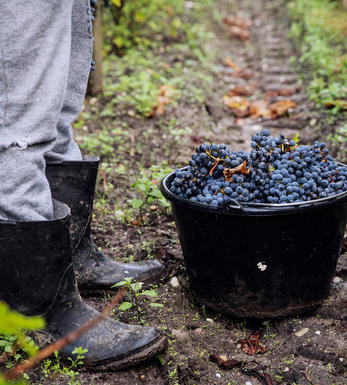 Champagne Blend
Which grapes are included in the blend, and their proportion, is one of the key factors determining the style of most Champagnes. Three grapes are used - Pinot Noir, Chardonnay and Pinot Meunier.

26% of vineyards in Champagne are planted with Chardonnay and it performs best on the Côtes des Blancs and on the chalk slopes south of Epernay. It is relatively simple to grow, although it buds early and thus is susceptible to spring frosts. It produces lighter, fresher wines than those from Burgundy and gives finesse, fruit and elegance to the final blend. It is the sole grape in Blancs de Blancs, which are some of the richest long-lived Champagnes produced.
Pinot Noir accounts for nearly 40% of the plantings in Champagne and lies at the heart of most blends - it gives Champagne its body, structure, strength and grip. It is planted across Champagne and particularly so in the southern Aube district.
The final component is Pinot Meunier and this constitutes nearly 35% of the plantings. Its durability and resistance to spring frosts make the Marne Valley, a notorious frost pocket, its natural home. It ripens well in poor years and produces a soft, fruity style of wine that is ideal for blending with the more assertive flavours of Pinot Noir. Producers allege that Pinot Meunier lacks ageing potential, but this does not deter Krug from including around 15% of it in their final blends.