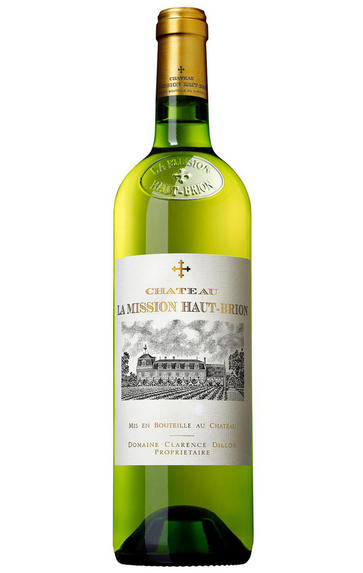 2014 Ch. la Mission Haut-Brion Blanc, Pessac-Léognan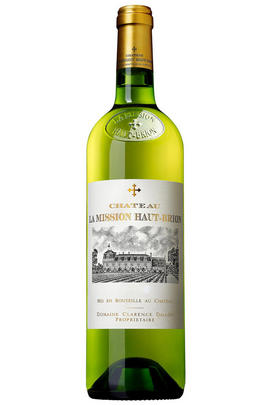 About this WINE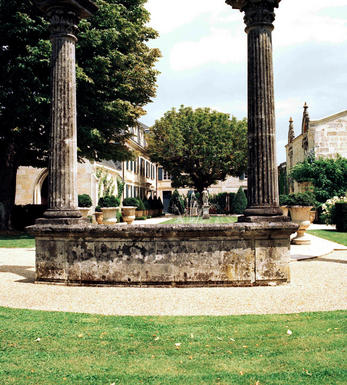 Chateau la Mission Haut-Brion
Château La Mission-Haut-Brion is the greatest Graves wine after Haut-Brion and in some vintages is considered the superior wine of the two. La Mission-Haut-Brion is situated just across the road from Haut-Brion in the commune of Talence in the southern suburbs of Bordeaux. Since 1983, both properties have been under the same ownership, Domaine Clarence Dillon S.A.

La Mission-Haut-Brion's vineyards (Cabernet Sauvignon 48%, Merlot 45%, Cabernet Franc 7%) lie on a large (up to 18 metres deep in places) gravel bank interspersed with clay. The wine is fermented in temperature-controlled, stainless steel vats and then matured in oak barriques (100% new) for 18 months. The wines of La Mission Haut Brion are rich, oaky and powerful and need at least 10 years of bottle ageing before they should be broached.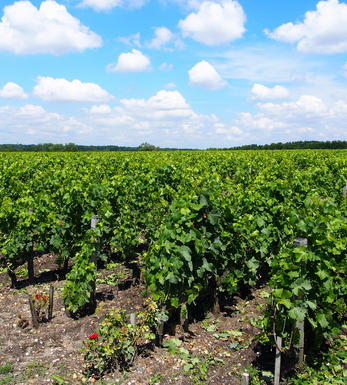 Pessac-Leognan
In 1986 a new communal district was created within Graves, in Bordeaux, based on the districts of Pessac and Léognan, the first of which lies within the suburbs of the city. Essentially this came about through pressure from Pessac-Léognan vignerons, who wished to disassociate themselves from growers with predominately sandy soils further south in Graves.
Pessac-Léognan has the best soils of the region, very similar to those of the Médoc, although the depth of gravel is more variable, and contains all the classed growths of the region. Some of its great names, including Ch. Haut-Brion, even sit serenely and resolutely in Bordeaux's southern urban sprawl.

The climate is milder than to the north of the city and the harvest can occur up to two weeks earlier. This gives the best wines a heady, rich and almost savoury character, laced with notes of tobacco, spice and leather. Further south, the soil is sandier with more clay, and the wines are lighter, fruity and suitable for earlier drinking.
Recommended Châteaux: Ch. Haut-Brion, Ch. la Mission Haut-Brion, Ch. Pape Clément, Ch Haut-Bailly, Domaine de Chevalier, Ch. Larrivet-Haut-Brion, Ch. Carmes Haut-Brion, Ch. La Garde, Villa Bel-Air.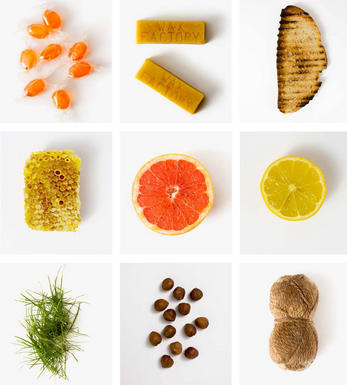 Sémillon
The main grape for Sauternes and particularly successfully grown in Australia's Hunter Valley. Hunter Valley Sémillon is one of Australia's iconic and unique wines, totally unlike any wine produced elsewhere in the world from the same grape variety.

In youth the wines are quite citrusy and fresh, but are generally perceived to gain hugely in complexity as they age and are deemed to be best drunk when at least 5 years old, frequently lasting for 10 or more years. Unusually for Australia, the alcohol levels rarely exceed 11.5%.

In Bordeaux it is the most widely planted white grape and is blended with Sauvignon Blanc to produce the great long-lived dry whites of Graves as well as the great sweet wines of Sauternes. It is high in alcohol and extract and relatively low in aroma and acidity. Its thin skin makes it very susceptible to botrytis which is prerequisite for the making of Sauternes. It responds well to oak ageing and, while having a lightly lemony aroma when young develops lanolin flavours which some describe as "waxy", as well as a rich, creamy, intense, texture and a deep golden colour.
Reviews
Customer reviews
Critic reviews
The 2014 La Mission Haut Brion Blanc has a surprisingly strict bouquet that needed coaxing from the glass, eventually offering scents of Cornice pear, jasmine and honeysuckle. This is very subtle and clearly will need a few years in bottle, just like Laville Haut Brion demanded. The palate is well balanced with crisp acidity, a cheeky pinch of lemongrass enlivening the senses on the entry, quite a feral La Mission Haut Brion Blanc with the Smillon fully in control on the lightly honeyed, spicy finish. It is a great La Mission Haut Brion, although I remain convinced that the 2014 Haut Brion Blanc has the class this year.
Neal Martin - 31/03/2017
Gorgeous savoury fruit right off the first nose, this is majoring on a complex array of citrus and stone fruits, with some freshly cut lemon on the attack then fattening up through the mid palate with a more lemon curd richness, the 72% Semillon (higher than normal) really makes its presence felt. Beautiful length, minerality and savoury herbs continually flashing along the palate, stone fruits again coming in on mid-palate but never less than elegant, with the fruit held in a firm hold from beginning to end. Impressive, clever winemaking. Great acidity, and although a high 14.75%abv, the balance is clear.
Jane Anson - decanter.com - Apr 2015