About this WINE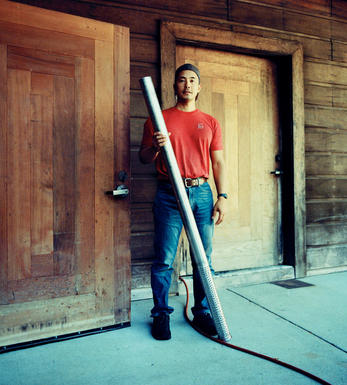 Ridge Vineyards
Ridge Vineyards makes wines that compete in terms of quality and desirability with Bordeaux First Growths and Grand Cru White Burgundies. Winemaker Paul Draper has crafted 43 vintages at Ridge and his practical, hands-off approach to winemaking has resulted in an exceptional and highly sought-after range of wines.

Although a vineyard was first planted near the top of Monte Bello Ridge in the Santa Cruz Mountains in 1885, it lay abandoned until four Stanford Research Institute engineers bought it in 1959. Ridge Vineyards was formed in 1962 and Paul Draper was appointed as winemaker in 1969. After stunning the world by their triumph in the 1976 Judgement of Paris tasting, Ridge Vineyards shot to fame and gained cult status almost overnight.
Since then, Ridge has concentrated on producing fine Bordeaux blends and Chardonnays from Monte Bello's exalted terroir as well as renowned Zinfandels from the Lytton Springs and Geyserville vineyards in Sonoma County.

Ridge's ethos is simple: 100% dedication in the vineyards to grow the most concentrated and flavoursome grapes followed by 100% dedication in the winery with minimum intervention to draw all the fruit's natural richness into the wine.

Paul Draper has studiously dedicated himself to employing traditional Old World methods in the creation of his wines, resulting in silky smooth reds with fine tannins and glorious fruit. The wines are racked and fined but remain unfiltered so as not to lose any character before being matured in new American oak barrels.

Ridge Monte Bello, once pure Cabernet, has been a Cabernet-dominated blend since 1975 with varying quantities, depending on the vintage, of Merlot, Petit Verdot and Cabernet Franc to add complexity to the final wine. The Monte Bello Chardonnay, arguably California's most respected white wine, is elegantly structured and rivals the finest White Burgundy Grand Crus.

Since 1972 Ridge has also specialised in top-quality Zinfandel blends from the Lytton Springs and Geyserville vineyards in Sonoma County and in 1979 the Santa Cruz Mountains Cabernet blend joined the range to offer a softer, earlier drinking companion to the famed Monte Bello.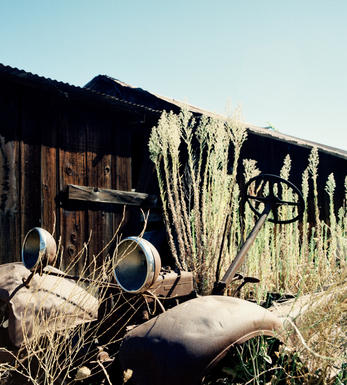 Santa Cruz Mountains

The Santa Cruz Mountains AVA is a Viticultural Area that is based around the Santa Cruz Mountains in California. The appellation enjoys a large diveristy of micro-climates, affected by the mountain topography, the Pacific Ocean, and the nearby San Francisco Bay.

The wine appellation encompasses 1,500 acres of vineyards, dominated by mainly Pinot noir, Cabernet Sauvignon, Chardonnay, with more smaller blocks of Cabernet Franc, Carignane, Dolcetto, Grenache, Malbec, Malvasia, Merlot, Mondeuse, Mourvedre, Nebbiolo, Petit Verdot, Petite Sirah, Sangiovese, Sauvignon Blanc, Syrah, Viognier, Zinfandel.

Notable wineries in the appellation include: Bonny Doon Vineyard, Ridge Vineyards , Neely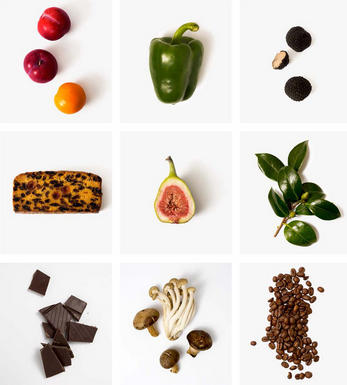 Merlot
The most widely planted grape in Bordeaux and a grape that has been on a relentless expansion drive throughout the world in the last decade. Merlot is adaptable to most soils and is relatively simple to cultivate. It is a vigorous naturally high yielding grape that requires savage pruning - over-cropped Merlot-based wines are dilute and bland. It is also vital to pick at optimum ripeness as Merlot can quickly lose its varietal characteristics if harvested overripe.
In St.Emilion and Pomerol it withstands the moist clay rich soils far better than Cabernet grapes, and at it best produces opulently rich, plummy clarets with succulent fruitcake-like nuances. Le Pin, Pétrus and Clinet are examples of hedonistically rich Merlot wines at their very best. It also plays a key supporting role in filling out the middle palate of the Cabernet-dominated wines of the Médoc and Graves.
Merlot is now grown in virtually all wine growing countries and is particularly successful in California, Chile and Northern Italy.