About this WINE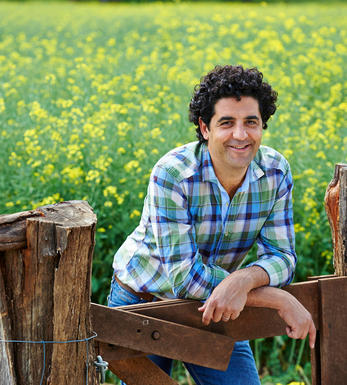 Larry Cherubino
Larry Cherubino is a dynamo in the esteemed Western Australian wine industry, but considers himself a farmer more than anything else. He was raised in the Swan Valley in a family of dairy farmers and whilst this didn't hold any real attraction (too many early mornings you see), a life on the land was almost inevitable. Nearing the end of studies, he timidly admits, his mum got him some part time work at Houghton as a cellar hand. A degree in agriculture was augmented with another major in viticulture before more studies at Roseworthy in Adelaide. After very successful roles in small and large producers locally and abroad, Larry set up his own and the first release of own label Frankland River wine was in 2005.

Larry continues to display his versatility and experience in a number of wine ranges all with careful attention to clonal selection and site suitability. The ranges show care and insight but are very different views of the same product. Stalwart Margaret River varieties compare with experimental varieties with natural wine making and international varieties in some exceptional sites from Porongarup in the east to Pemberton. And when he's worked twenty four hours each day on his own wine, he consults for other big names in the Western Australian wine scene. He's an energetic winemaker of some standing and is now producing some of Australia's best. We look forward to more.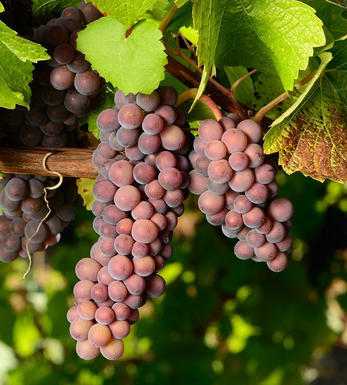 Pinot Gris/Pinot Grigio
A first class grape variety grown in Alsace, where it is known as Tokay Pinot Gris, and in Italy, where it is called Pinot Grigio. In Alsace it is best suited to the deep, clay rich soils found in the north of the region where it produces richly honeyed, dry whites as well as superb sweet late harvest wines. At its best it combines the heady perfume and rich aroma of Gewürztraminer with the acidity one associates with Riesling. It ages very well, developing rich buttery characteristics.
In Northern Italy Pinot Grigio produces many thin undistinguished dry whites. However it comes into its own in Friuli-Venezia and the Alto Adige, where leading producers such as Alvaro Pecorari of Lis Neris produce marvellously rounded, elegant, and mineral laden examples. Pinot Gris is now grown with notable success in Oregon in the USA and in New Zealand.