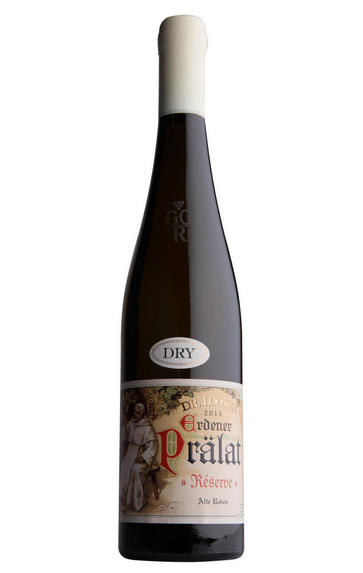 2014 Riesling, Erdener Prälat, Grosses Gewächs Réserve, Dr. Loosen, Mosel, Germany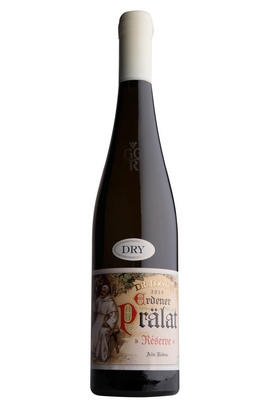 Critics reviews
The 2014 Erdener Prlat Riesling GG Alte Reben Rserve is very pure, precise and fine on the flinty nose where bright fruit and slatey notes are displayed. Round, lush and highly elegant on the palate, this is a full-bodied, rich and structured Riesling with fine but firm tannins. This Prlat has great expression and persistent salinity. It's stimulatingly salty and fine, in short: a great Riesling from a great terroir.
Stephan Reinhardt, Wine Advocate (Apr 2018)
The rising cliffs of weathered red slate box in the vineyard of Erdener Prälat and ensure a warming microclimate that helps to ripen the grapes perfectly. Dr Loosen owns 0.6ha of the total 1.6ha, slices of which are owned by 18 families in the Mosel. The nose is steely, spicy and appley; fragrant yet subtle. In the mouth, woody grip surrounds a core of pure, fresh pear and green apple, followed up by mouthwatering minerality and lime zest acidity. An expansive style with such purity and promise.

Drink 2018-2055

James Button, Decanter.com (Sep 2018)
The nose here is strongly marked by citrus seeds, orange zest and peach kernel. The palate is waxy and full, incorporating a welcome sense of primary juiciness – factors that help integrate the aforementioned bitter elements. The finish lingers with decadent inner-mouth floral perfume, wet stone, smoky nut oils and a mealy wort-like graininess adding to the wine's piquant and zesty elements. I have a sense that this wine still needs time to lay out its most convincing case. I can sympathize with Loosen's thought that perhaps in the future all of his dry Prälat should be released as "Reserve," because the batch of 2014 bottled in September 2015 as "regular" Grosses Gewächs (and reviewed as part of my report focused on that vintage) – wine that allegedly differed little as must from this "Reserve" – did not much impress me. Specifically, it lacked the enhanced animation, refinement, clarity and primary juiciness that Loosen and Schug have generally been achieving from Prälat over the past decade. In short, the extra year in cask has really done Loosen 2014 Prälat a world of good, and I have little doubt that it will merit following from bottle for far longer than the corresponding "regular" Grosses Gewächs.

Drink 2017-2028

David Schildknecht, Vinous (Jan 2018)
About this WINE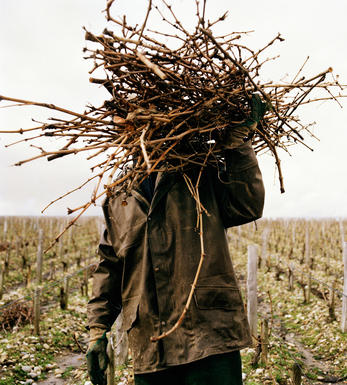 Dr. Loosen
Ernst Loosen runs one of the great estates of Germany. His 11.6 hectares of vines lie on the banks of the Mosel and include the famous vineyards of Treppchen and Prälat in Erden, Würzgarten in Urzig and Sonnenuhr in Wehlen.
80% of the grapes grown are Riesling and many of the vines are 60-70 years old - the area around Bernkastel and much of the middle Mosel was never affected by phylloxera, so these are the original ungrafted vines. Loosen has an organic approach to viticulture and yields are very low by German standards. These are impeccably crafted wines that display the character of their respective vineyards as well as Loosen`s winemaking genius.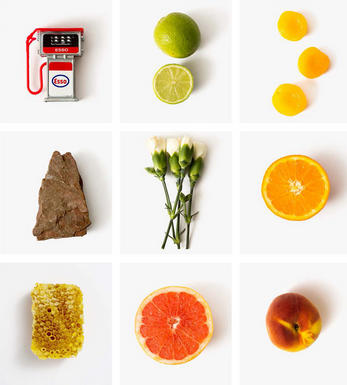 Riesling
Riesling's twin peaks are its intense perfume and its piercing crisp acidity which it manages to retain even at high ripeness levels.
In Germany, Riesling constitutes around 20% of total plantings, yet it is responsible for all its greatest wines. It is planted widely on well-drained, south-facing slate-rich slopes, with the greatest wines coming from the best slopes in the best villages. It produces delicate, racy, nervy and stylish wines that cover a wide spectrum of flavours from steely and bone dry with beautifully scented fruits of apples,apricots, and sometimes peaches, through to the exotically sweet flavours of the great sweet wines.
It is also an important variety in Alsace where it produces slightly earthier, weightier and fuller wines than in Germany. The dry Rieslings can be austere and steely with hints of honey while the Vendages Tardives and Sélection de Grains Nobles are some of the greatest sweet wines in the world.
It is thanks to the New World that Riesling is enjoying a marked renaissance. In Australia the grape has developed a formidable reputation, delivering lime-sherbet fireworks amid the continental climate of Clare Valley an hour's drive north of Adelaide, while Barossa's Eden Valley is cooler still, producing restrained stony lime examples from the elevated granitic landscape; Tasmania is fast becoming their third Riesling mine, combining cool temperatures with high UV levels to deliver stunning prototypes.
New Zealand shares a similar climate, with Riesling and Pinot Gris neck to neck in their bid to be the next big thing after Sauvignon Blanc; perfectly suited is the South Island's Central Otago, with its granitic soils and continental climate, and the pebbly Brightwater area near Nelson. While Australia's Rieslings tend to be full-bodied & dry, the Kiwis are more inclined to be lighter bodied, more ethereal and sometimes off-dry; Alsace plays Mosel if you like.