About this WINE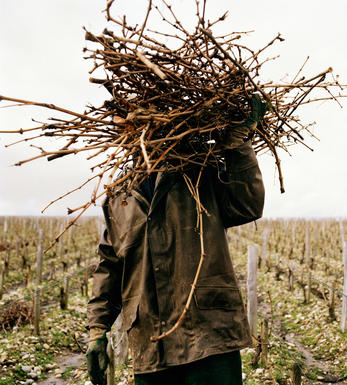 Domaine Leroy
Domain Leroy is arguably producing the greatest red Burgundy wines on the Cote d`Or at present. Lalou Bize-Leroy started out as a négociant, working for her family's Maison Leroy, which was founded by her father, Henri. There are three entities to the Leroy empire: the Maison Leroy based in Auxey-Duresses; the Domaine d'Auvenay named for Lalou Bize-Leroy's own home near St-Romain, and the substantial Domaine Leroy in Vosne-Romanée.

Lalou Bize-Leroy also owns a quarter of Domaine de la Romanée-Conti, where she was co-director until the other shareholders ousted her in 1992, partly because she had started a competing winery. In 1988 Lalou Bize-Leroy purchased the Domaine Charles Nöellat in Vosne Romanée and renamed it Domaine Leroy, which included the buildings and cellars which are now the domaine's headquarters, and a wonderful array of vineyards including Richebourg, Romanée St Vivant, Clos de Vougeot, premiers crus Vignerondes and Boudots in Nuits and Beaumonts and Brulées in Vosne. The following year further vineyards were purchased from Domaine Philippe Remy, including Clos de la Roche, Latricières-Chambertin and Le Chambertin, while further holdings have been added since.

The domaine has been farmed biodynamically from the start and is now certified by ECOCERT. It was not always easy and the 1993 vintage was certainly a catastrophe with rampant mildew – but they had nobody but themselves to blame, for being behind in their treatments, according to Madame.

The next exciting, if controversial, move was the change in training system for the vines. For some time previously the hedging (rognage) of the vineyards had been done by hand rather than more abrasively by machine. However it is not natural for the vine to be cut back and it affects the vine's performance both in the current season and the following year, so now, after the flowering, when the shoots are lengthening, they are curled over instead of being cut back. This minimises entrecoeurs and second crop bunches forming, as well as leaving the vine happier and healthier. Nobody could have doubted the well-being of the Leroy vines on the eve of the 2008 harvest.

Horses however are out. Domaine Leroy was among the first to start using horses to plough the vines, but managing the artisans who own and operate the horses proved insurmountable. At one point five different operators were being employed and they still could not be guaranteed to be there at the necessary moment. Now Leroy use little Caval tractors which weigh less than a horse.

Lalou Bize-Leroy has 23 hectares of vines, mostly Premier and Grand Cru classified. In the vineyard Lalou practises biodynamism as well as severe pruning and crop-thinning. The result is ridiculously low yields.

Domaine Leroy is blessed with a heritage of ancient vines, in part because Lalou Bize-Leroy never grubs up and replants. Instead she replaces individual missing vines, from her own cuttings, but never too many at once in a given vineyard. These old vines combined with her training and pruning policy, restricting the bunches to just four per vine, explain in part the concentration of Leroy wines. The average yield across appellations and vintages at Domaine Leroy is around 16 hl/ha, according to Lalou.

In the cellar there is no winemaker (vinificateur) nor oenologist, André Porcheret not having been replaced when he left after the 1993 harvest. The grapes are of such quality that they do not need a winemaker! After rigorous deselection on the sorting tables, which employ as many people as there are pickers, the grapes are placed, stemmed and all, in wooden fermenting vats. After fermentation the wines are matured in new barrels from Cadus and François Frères.

Jasper Morris MW, author of the award-winning Inside Burgundy comprehensive handbook.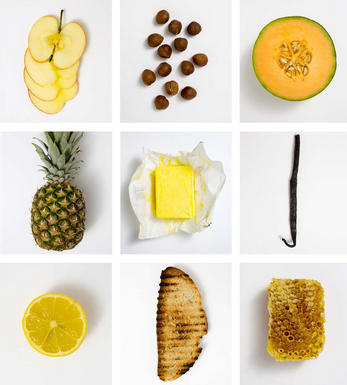 Chardonnay
Chardonnay is the "Big Daddy" of white wine grapes and one of the most widely planted in the world. It is suited to a wide variety of soils, though it excels in soils with a high limestone content as found in Champagne, Chablis, and the Côte D`Or.

Burgundy is Chardonnay's spiritual home and the best White Burgundies are dry, rich, honeyed wines with marvellous poise, elegance and balance. They are unquestionably the finest dry white wines in the world. Chardonnay plays a crucial role in the Champagne blend, providing structure and finesse, and is the sole grape in Blanc de Blancs.
It is quantitatively important in California and Australia, is widely planted in Chile and South Africa, and is the second most widely planted grape in New Zealand. In warm climates Chardonnay has a tendency to develop very high sugar levels during the final stages of ripening and this can occur at the expense of acidity. Late picking is a common problem and can result in blowsy and flabby wines that lack structure and definition.

Recently in the New World, we have seen a move towards more elegant, better- balanced and less oak-driven Chardonnays, and this is to be welcomed.