About this WINE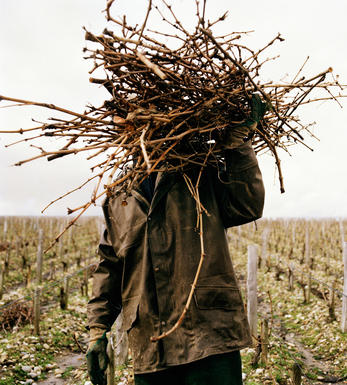 Miani, Friuli-Venezia-Giulia
Enzo Pontoni is arguably Italy's finest white winemaker, responsible for the uncompromisingly taut, minerally precise wines of Miani.
Drawing on the famous 'ponca'/marl & limestone soils of the Colli Orientali del Friuli, a continental viticultural DOC sandwiched between Udine & the Slovenian border, north of Trieste, Enzo has tended 10 hillside hectares of high-density (6-7,000 plants/ha) organic vineyards near the village of Buttrio since 1985, producing a range of quivering whites & statuesque reds.
Yields are critically low at approx 20 hectolitres/hectare while vinification typically consists of barrel fermentation in 40% new french oak, no malolactic fermentation (for the whites, except for the Chardonnay) or temperature control. He also produces two reds: a rich but suave Merlot from fifteen separate parcels and the flagship of the estate, 'Calvari', made from 100% Refosco, densely packed with crunchy blackberry fruit & aged in 100% new oak. Recently he has begun consulting at the Az. Agr. Davino Meroi estate, also based in Buttrio.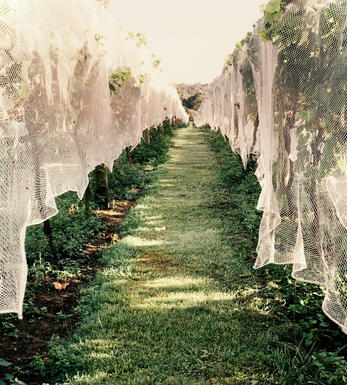 Colli Orientali del Friuli
Along with Collio, Colli Orientali del Friuli is the finest DOC zone in Friuli-Venezia-Giulia. Situated in the Julian Alps on the border with Slovenia, much of its quality is down to its calcareous and sandstone landscape and 400m altitude. High planting densities, older vines, poor soils (especially compared to the flood plains below) and a challenging continental climate all assist in achieving lower yields and greater concentration in the wines.
Perhaps surprisingly, Sauvignon Blanc is the king of the whites here, producing fuller bodied but also taut and minerally examples. Indigenous varieties Ribolla Gialla and (Tocai) Friulano follow hot on its heels. The reds are led by the Refosco grape which achieves blackberry richness alongside a minerally poise. Next best is Pignolo, the region's answer to Nebbiolo, while Merlot runs a close third.
Recommended producers: Canus, Davino Meroi and Miani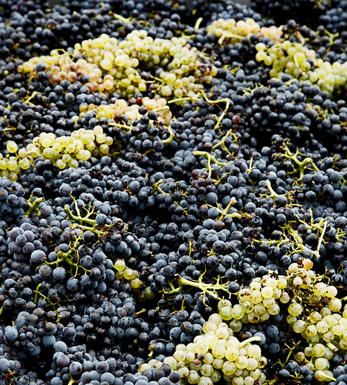 Ribolla Gialla
Ribolla Gialla is an ancient north-eastern Italian white grape. It is traced back to the 13th century and to the province of Friuli-Venezia-Giulia, in particular the Colli Orientali del Friuli and Collio DOCs. The grape is also cultivated in Slovenia, where it is known as Rebula, and on the Greek island of Kefalonia, from where it originated in the 14th century, known as Robola. Ribolla Gialla is not related to the red grape from the Fruili region, Ribolla Nera, which is also known as Schioppettino.

In the mid 1980s, many Ribolla Gialla vines in Fruili were replaced with more commercial international varieties such as Sauvignon Blanc, but the recent revived interest in indigenous varieties has resulted in new plantings.

Admired for producing light-medium bodied, unoaked wines with floral aromatics and a stony, citrus palate. It is a white wine that perfectly accompanies oysters, and grilled seafood.