About this WINE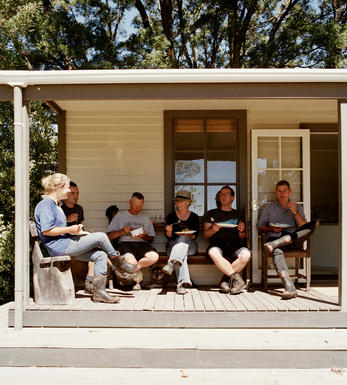 Ata Rangi
Ata Rangi is amongst the top ranks of New Zealand red wine producers. The name translates as "dawning sky" or "new beginning" and this it what it represented to Clive Paton, a dairy farmer who settled in Martinborough in 1980. Located at the southern end of the North Island, it is owned and managed by the family trio - Clive, his wife Phyll and his sister Alison. The property consisted of a rather barren looking 5-hectare paddock when he purchased it. He was attracted by the free draining shingle terraces and the fact that Martinborough receives less rainfall than any other region in the North Island.

Clive planted his first vines on a small, stony sheep paddock at the edge of the Martinborough village in 1980 as one of a handful of people who pioneered winegrowing in the area. 20 years later and all of the wines are on strict allocation with demand far exceeding supply. The Pinot Noir is world class and displays a structure and depth of fruit seldom encountered outside Burgundy. Célèbre is an intriguing blend of Cabernet Sauvignon, Merlot and Syrah, which is a powerful and complex wine with very good ageing potential. A high quality Chardonnay is also produced.

Ata Rangi Pinot Noir is undoubtedly the flagship wine, and in 2010 was honoured with the inaugural Tipuranga Teitei o Aotearoa or "Grand Cru of New Zealand". With a skilled team in place, including dynamic winemaker Helen Masters, Ata Rangi continues to lead the field. Their pinots often remain delicious even beyond 10 years old.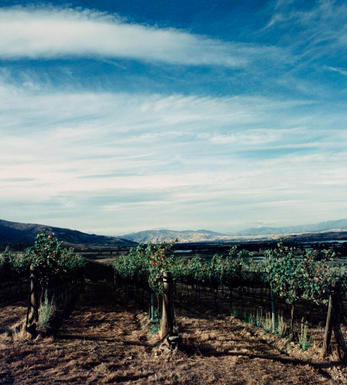 Martinborough
Close to the southern tip of North Island, some top-class, aromatic Pinot Noir is being made in the sleepy town of Martinborough, with the best rivalling good Burgundy. Compared to the hustle and bustle of Marlborough, the pocket-sized Wairarapa district – with Martinborough at its head – comes across less as a wine-producing region, accounting as it does for three-point-five percent of the country's vines, and more like a cottage industry. Much of this is perhaps down to the compact size of its favoured old-Martinborough terrace with its gravely, sandy, alluvial soils, located an hour's drive east of the country's capital, Wellington.
Another factor is the nature of the winegrowers themselves, often holding down a professional career during the week, and tending their vines at the weekends; so more therapy than husbandry, reflected perhaps in the relatively high land values, making commercial viticulture a tricky proposition. Added to which, and despite being in a rain shadow, this south-eastern corner of North Island is constantly at the mercy of the icy south-easterlies spinning off the Antarctic, bringing frosts five or six times a year, from flowering through to harvest. Pinot Noir yields are therefore often at the 25-30 hl/ha mark.

Just as Cloudy Bay launched a hundred wineries in Marlborough, so it could be argued that Dry River Wines and Ata Rangi provided the spark that lit up Martinborough. While the region's history dates back to the first commercial vintage of 1893, Prohibition intervened, followed by Marlborough's debut, hence Dry River's inaugural vintage was only in 1979, with Clive Paton releasing Ata Rangi in 1985.
Much of the initial buzz surrounding the region came from the Abel or `Gumboot' clone of Pinot Noir whose origins apparently lie in a certain Romanée-Conti vineyard. During the 1960s or 1970s, a cutting was allegedly smuggled into New Zealand via a gumboot, discovered by the then customs officer Malcolm Abel who in turn propagated it on the quiet before releasing it to Ata Rangi. To this day, one sniff of a barrel of Abel Pinot Noir conjures up visions of Musigny – something evidently not lost on Nigel Greening, who planted most of his Cornish Point vineyard with it.

Though Pinot Noir put the region on the map and continues to turn heads in the hands of Dr Neil McCallum (Dry River), Clive Paton (Ata Rangi), and, more recently, Chris Archer of Alana Estate, economically the region is arguably better-suited to Sauvignon Blanc, Riesling and even Gewürztraminer. Unlike Marlborough, or Burgundy for that matter, this region has to juggle several varieties to make ends meet – not an easy task. The regional style is dark plum and chocolate black fruit, with a savouriness akin to meat.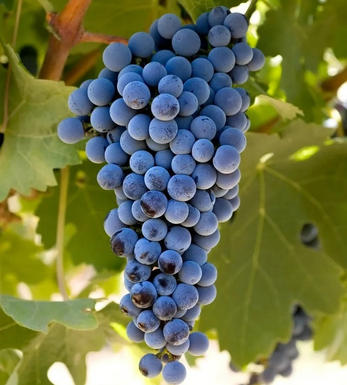 Shiraz & Cab.Sauvignon
Shiraz/Cabernet (or Cabernet/Shiraz, depending on which is the dominant variety) can be described as Australia's archetypal red wine blend. The blend can trace its roots back to 1865, when the famous Dr Guyot recommended it for the sunbaked vineyards of Provence. It became popular in the early 1960s and 1970s and came about largely due to the high demand for red wines and that fact there there was not enough Cabernet Sauvignon to meet this. At this time Shiraz was widely regarded as inferior to Cabernet Sauvignon and was still being grubbed up in Australian vineyards up until the mid 1980s.
The fleshiness and richness of Australian Shiraz acts as perfect foil for the more tannic and angular Cabernet Sauvignon and the blend is often matured in American oak, which adds notes of vanilla and spice. The proportions in the blend vary from 50/50 to 80/20 in some cases. It is seen across the whole quality spectrum in Australia and the blend is now been used in Languedoc Roussillon in France as well as in South Africa and California.