 2014 Bonnes Mares, Grand Cru, Domaine Bruno Clair, Burgundy
Prices start from £1,400.00 per case About this WINE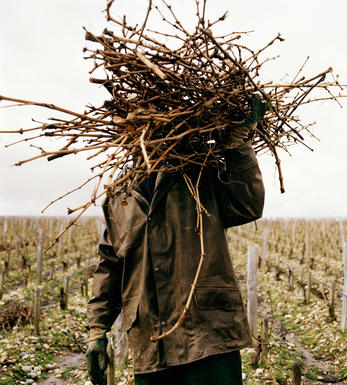 Bruno Clair
Bruno is the grandson of Joseph Clair, originally from Santenay, who fell in love with a girl from Marsannay, Marguerite Daü, while he was stationed at Dijon during World War I.

When Bruno was ready to begin life as a vigneron there were family problems at the domaine, so he began by creating some vineyards of his own, replanting in Marsannay and reclaiming some friche at the top of the slope in Morey-St-Denis. However in the mid-1980s the domaine - less vineyards sold off by one family member to Louis Jadot – was reconstituted with Bruno in charge. He soon recruited a former colleague, Philippe Brun, to work with him in the cellar and the pair have now developed the domaine to its current size of 24 hectares and 24 different wines, made possible when certain contracts with Maison Louis Jadot (Vosne-Romanée, Gevrey-Chambertin-Clos St-Jacques and Chambertin-Clos de Bèze) and Fourgeray de Beauclair (Bonnes Mares) came to an end in 2006.
The grapes are rigorously sorted in the vineyard, then usually destemmed, though some stalks were retained in 2005. The wines are powerful but do not seem over-extracted, even though Philippe Brun is strong proponent of punching down, albeit happy to modify his techniques according to the vintage- so just one pigeage per day in 2007 instead of the usual five or six. While there is a hefty proportion of new oak, a good proportion of the village wines are matured at least for part of their élevage in wooden foudres, to reduce the overt effect of the barrel.

Chambertin-Clos de Bèzes Grand cru Two-thirds of the vines date back to 1912 with the remainder planted in 1972. This is an exceptional wine even by the standards of this great vineyard and will repay significant ageing. The Clair blocks are in the middle of the vineyard with the rows running from top to bottom.

Bonnes Mares Grand Cru This holding, which is on terres blanches in the Morey-St-Denis part of Bonnes Mares, came back from a long lease to Domaine Fougeray de Beauclair in 2006, and there will be more to come later on. The vines of nicely mature, having been planted in 1946 and 1980. It is too early to define the character of a Bruno Clair Bonnes Mares however.

Gevrey-Chambertin 1er Cru Cazetiers Very different in style to the domaine's Clos St-Jacques next door, even though most of the vines were planted at the same time with the same plant material – but there is one big difference: Bruno Clair's holding of Cazetiers is at the top of the slope on white marl, while the Clos St-Jacques rows run from the top to bottom. Though the elevation is reflected in the wine's undoubted minerality, this cuvee tends to be relatively low n acidity and comes round quite quickly. Exceptionally stylish, though.

Gevrey-Chambertin 1er Cru Clos St-Jacques Planted in 1957 and 1972. Only since 1999 has the wine been sold as from Domaine Bruno Clair – before that it was under his mother's name, Domaine G Bartet, though with the same style of label. Despite the immediately sumptuous wealth of red and black fruit, this wine has the power to develop with age to a much greater extent than the Cazetiers.

Savigny-lès-Beaune 1er Cru La Dominode The vineyard dates back to 1902, albeit with replacement of individual vines which have failed to survive. It is remarkably stylish for Savigny and almost seems to possess the refinement of a Côte de Nuits.

Marsannay Longeroies Whereas Clair's Marsannay Grasses Têtes is full-bodied and quite tannic, and his Vaudenelles subtle and elegant, the most complete of the three single-vineyard bottlings is perhaps Les Longeroies, mostly from vines of 70 years old and more, which combines power and finesse. Good vintages will keep very well.

Morey-St-Denis Blanc, En la Rue de Vergy Planted from scratch with Chardonnay in 1981 on scrubland above Bonnes Mares, with virtually no topsoil. The vines seem to grow straight out of the rock. A refreshing, balanced white wine with good acidity.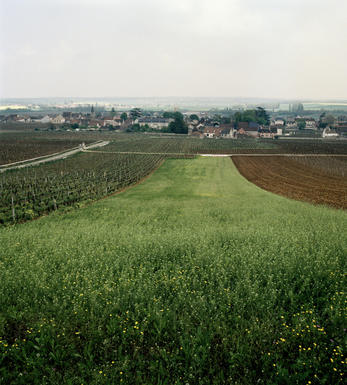 Morey-Saint-Denis
Morey is sometimes ignored between its two famous neighbours, Chambolle-Musigny and Gevrey-Chambertin, but its wines are of equal class, combining elegance and structure. Morey-St Denis, being that little bit less famous, can often provide excellent value.
The four main Grand Cru vineyards continue in a line from those of Gevrey-Chambertin, with Clos St Denis and Clos de la Roche the most widely available. Clos des Lambrays (almost) and Clos de Tart (entirely) are monopolies of the domains which bear the same names.

Domaine Dujac and Domaine Ponsot also make rare white wines in Morey-St Denis.
64 hectares of village Morey-St Denis
33 hectares of Premier Cru vineyards (20 in all). Best vineyards include Les Charmes, Les Millandes, Clos de la Bussière, Les Monts Luisants
40 hectares of Grand Cru vineyard. Clos de Tart, Clos des Lambrays, Clos de la Roche, Clos St Denis and a tiny part of Bonnes Mares
Recommended Producers: Dujac, Ponsot, Clos de Tart, Domaine des Lambrays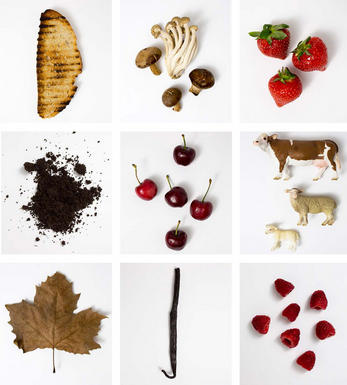 Pinot Noir
Pinot Noir is probably the most frustrating, and at times infuriating, wine grape in the world. However when it is successful, it can produce some of the most sublime wines known to man. This thin-skinned grape which grows in small, tight bunches performs well on well-drained, deepish limestone based subsoils as are found on Burgundy's Côte d'Or.

Pinot Noir is more susceptible than other varieties to over cropping - concentration and varietal character disappear rapidly if yields are excessive and yields as little as 25hl/ha are the norm for some climats of the Côte d`Or.
Because of the thinness of the skins, Pinot Noir wines are lighter in colour, body and tannins. However the best wines have grip, complexity and an intensity of fruit seldom found in wine from other grapes. Young Pinot Noir can smell almost sweet, redolent with freshly crushed raspberries, cherries and redcurrants. When mature, the best wines develop a sensuous, silky mouth feel with the fruit flavours deepening and gamey "sous-bois" nuances emerging.
The best examples are still found in Burgundy, although Pinot Noir`s key role in Champagne should not be forgotten. It is grown throughout the world with notable success in the Carneros and Russian River Valley districts of California, and the Martinborough and Central Otago regions of New Zealand.