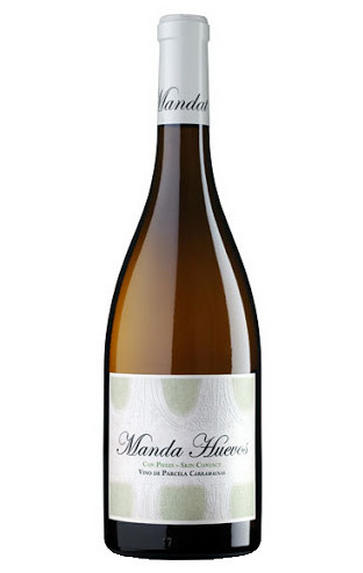 2014 Manda Huevos Carramainas Blanco, El Escocés Volante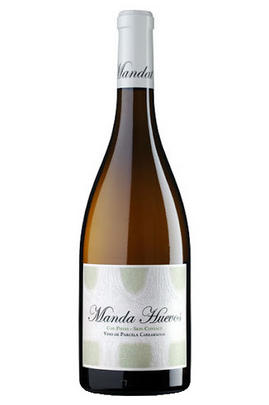 About this WINE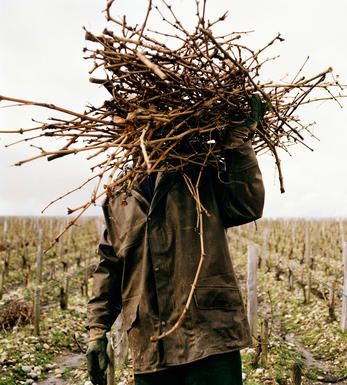 El Escoces Volante S.L
Aragon
The region (autonomia) of Aragon, sandwiched between the La Rioja and Navarra to the north-east and Catalonia to the south-west, comprises the following four appellations.
Calatayud, Campo de Broja and Cariñena to the west of the city of Zaragoza, and Somontano, further north, and near the city of Huesca. The region is noted for its astonishing variety of landscapes, from lush green river valleys to terraced mountainsides, and hot, semi-arid locations.
The most popular grape in the region is Garnacha, while Tempranillo trails a long way behind. There are also patches of Monastrell and Mazuello. The recent decades have seen the introduction of international varieties (Chardonnay, Merlot, Cab. Sauvignon, Pinot Noir and Syrah) mainly in Somontano.
Aragon can boast of being one of Spain's most famous traditional wine-producing regions. In the early Spanish reconquista years of Ferdinand (Prince of Aragon) and Isabella (Queen of Castille) and in the period that followed the marriage of their daughter Catherine to Henry VIII, Aragon become increasingly rich, clerical and royal, which provided the local growers with an affluent, well-established market for their wines.
The local wine-making styles remained unchanged for several centuries, focusing on traditional, robust, alcoholic, heady, oxidized (rancio) or fortified (generoso) wines. Since the early 1990s, Aragon has experienced a dramatic turnaround, with the D.O. region of Somontano leading the race for quality improvements.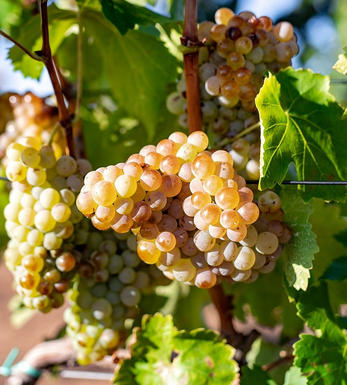 Viura
Viura is a synonym for Macabeo and is the most widely planted white grape variety in Rioja. It is a fairly straightforward grape to cultivate, although it is susceptible to disease and in particular to downy mildew and grey rot. It is a generous-yielding grape and in Rioja it tends to be blended with approximately 5% Malvasia to produce classic white Riojas. In Rioja Alvesa it is often blended with Tempranillo to produce high quality Red Riojas.
In the wrong hands, Viura can produce rather neutral tasting wines. However skilled winemakers manage to preserve the grape`s natural aromatic freshness and produce wines that are enhanced by oak maturation rather than overwhelmed. Marqués de Cáceres and Herencia Remondo are widely recognised as two of the finest exponents of Viura in Rioja.
Reviews
Customer reviews
Critic reviews
The 2014 Manda Huevos Blanco Carramainas is a single-plot white produced with Macabeo and some 8% Garnacha Blanca grapes from a vineyard at 800 meters altitude on sandy soils in the village of Villarroya de la Sierra. It was whole-bunch pressed to achieve purity and freshness. Fermentation then takes place in open barrels and stainless-steel tanks and ages in 900-liter egg-shaped containers with lees for some 11 months with bttonage before bottling with minimal filtration. Even if the vines are within the limits of Calatayud the wine is sold without appellation of origin because the wine was fermented and aged in a cellar in the village of Ainzn, which is outside the appellation. It's inspired by a Chablis, giving a different twist to this old Macabeo which yields small grapes in loose bunches. It is linear with high acidity and austere, looking for a wine that can age without being aged in oak. It has a complex nose with notes of white pepper and bay leaf, and something yeasty. The palate is very austere, with marked minerality, very tasty. 3,300 bottles were filled in October 2015. This is the first vintage for this wine, which doe not carry the vintage, but the back label says 1a Edicin Carramainas. Future vintages should get external certification and carry the vintage clearly on the labels. This should age nicely in bottle.
Luis Gutirrez - 30/06/2017