 2014 Dos Dedos de Frente, El Escoces Volante About this WINE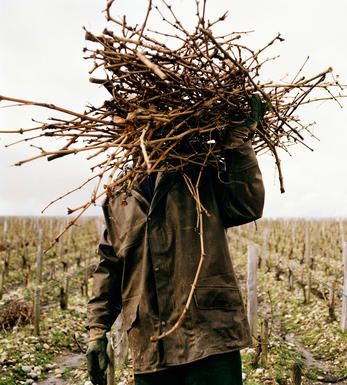 El Escoces Volante S.L
Aragon
The region (autonomia) of Aragon, sandwiched between the La Rioja and Navarra to the north-east and Catalonia to the south-west, comprises the following four appellations.
Calatayud, Campo de Broja and Cariñena to the west of the city of Zaragoza, and Somontano, further north, and near the city of Huesca. The region is noted for its astonishing variety of landscapes, from lush green river valleys to terraced mountainsides, and hot, semi-arid locations.
The most popular grape in the region is Garnacha, while Tempranillo trails a long way behind. There are also patches of Monastrell and Mazuello. The recent decades have seen the introduction of international varieties (Chardonnay, Merlot, Cab. Sauvignon, Pinot Noir and Syrah) mainly in Somontano.
Aragon can boast of being one of Spain's most famous traditional wine-producing regions. In the early Spanish reconquista years of Ferdinand (Prince of Aragon) and Isabella (Queen of Castille) and in the period that followed the marriage of their daughter Catherine to Henry VIII, Aragon become increasingly rich, clerical and royal, which provided the local growers with an affluent, well-established market for their wines.
The local wine-making styles remained unchanged for several centuries, focusing on traditional, robust, alcoholic, heady, oxidized (rancio) or fortified (generoso) wines. Since the early 1990s, Aragon has experienced a dramatic turnaround, with the D.O. region of Somontano leading the race for quality improvements.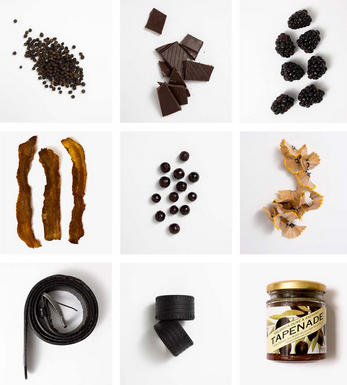 Syrah/Shiraz
A noble black grape variety grown particularly in the Northern Rhône where it produces the great red wines of Hermitage, Cote Rôtie and Cornas, and in Australia where it produces wines of startling depth and intensity. Reasonably low yields are a crucial factor for quality as is picking at optimum ripeness. Its heartland, Hermitage and Côte Rôtie, consists of 270 hectares of steeply terraced vineyards producing wines that brim with pepper, spices, tar and black treacle when young. After 5-10 years they become smooth and velvety with pronounced fruit characteristics of damsons, raspberries, blackcurrants and loganberries.

It is now grown extensively in the Southern Rhône where it is blended with Grenache and Mourvèdre to produce the great red wines of Châteauneuf du Pape and Gigondas amongst others. Its spiritual home in Australia is the Barossa Valley, where there are plantings dating as far back as 1860. Australian Shiraz tends to be sweeter than its Northern Rhône counterpart and the best examples are redolent of new leather, dark chocolate, liquorice, and prunes and display a blackcurrant lusciousness.

South African producers such as Eben Sadie are now producing world- class Shiraz wines that represent astonishing value for money.
Critics reviews
I also sampled the 2014 Dos Dedos de Frente, a single-vineyard Syrah from Calatayud, a plot planted at some 920 meters altitude, co-fermented with some 5% Viognier. This is still very young and needs more time in bottle. I tasted if just before bottling and just bottled after some 14 months in used 225- and 300-liter oak barrels that still lent spicy and smoky aromas to the wine. Ripe, heady and concentrated, this is a powerful Syrah with a Rhne character, mixing notes of graphite, earth and cedar wood with violets, wild berries and Mediterranean herbs with a touch of black olive and a meatiness. The palate is full-bodied with abundant, fine-grained tannins and a long finish. It ends with dusty minerality. This should improve with time in bottle and has the stuffing and balance to be long-lived. 4,000 bottles produced in May 2017.
Luis Gutirrez - 30/06/2017