About this WINE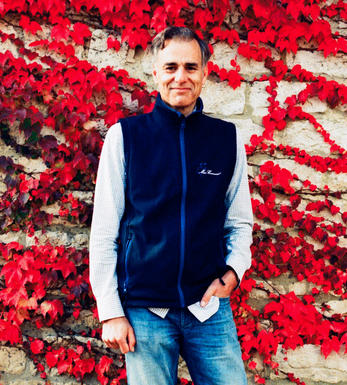 Meo-Camuzet
Méo-Camuzet is one of the undisputed star estates of Burgundy. Until 1988 most of the domaine's holdings were leased out to other vignerons and amazingly most of the wine was sold off to négociants in bulk. Today, it is a very different story.
Meo Camuzet now has over 2.5 hectares of grands Crus and 8 hectares of some of the finest Premier Cru vineyards of Nuits-St-Georges and Vosne-Romanée. Most of the vineyards are farmed organically, but not every aspect of all vineyards: one or two which are difficult for tractor access may still see an occasional herbicide or anti-rot treatment.

The grapes are sorted at the winery, destemmed, cooled if need be to 15°C for a short pre-fermentation maceration, and then spend around 18 days in vat in total,, with temperatures being maintained around 30-32°C. Early on the juice is pumped over twice a day with some pumping down subsequently. Afterwards, the wines are matured in barrel, with 50% of new wood for the major villages, 60-70% for the premiers crus and 100% for the grands crus. Possibly a little less new wood may be used in the future, and Jean-Nicolas has certainly refined his choice of wood in recent years, while retaining François Frères as more or less sole supplier.

Jean-Nicolas Méo and Christian Faurois now run the Domaine and together they produce some of the very best wine in the Côte d'Or. Meo Camuzet produces full-bodied, firm, rich, oaky, concentrated wines, which no serious Burgundy drinker should overlook.

Before the current incumbent, there are two major names associated with this great Vosne-Romanée domaine. The first is Etienne Camuzet, a political figure who was deputy for the Côte d'Or from 1902 to 1932, and who purchased during his life some significant vineyard holdings as well as the Château de Clos de Vougeot, which he later gave to the Confrérie des Chevaliers du Tastevin. His name frequently appears in litigation to decide which parcels of vineyard might or might not be included as part of a grand cru.

His vineyard holding passed to a daughter, Maria Noirot, who died childless, and thence in 1959 to a more distant relative, Jean Méo. At this stage the vineyards were looked after by sharecroppers and the wine sold off in bulk. Domaine-bottling only began in 1985 and reached full throttle with the arrival of Jean-Nicolas Méo to take charge in 1989. The various sharecropping agreements have now come to an end (the last being Jean Tardy in 2007) with one of the former sharecroppers, Christian Faurois, remaining as Jean-Nicolas Méo's right-hand man in the vines.

The second great personality is of course Henri Jayer, who was invited to look after the Camuzet vines as long ago as World War II, though not having been involved in the business before. Jayer remained a sharecropper until his (first) retirement in 1988, after which he continued to advise the domaine.

Jasper Morris MW, Burgundy Wine Director and author of the award-winning Inside Burgundy comprehensive handbook.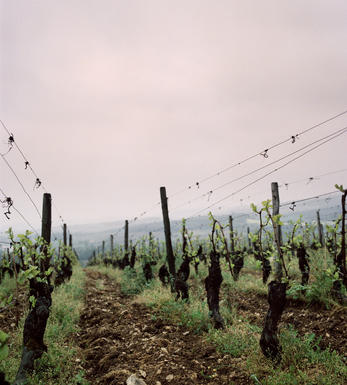 Bourgogne Rouge

Bourgogne Rouge is the term used to apply to red wines from Burgundy that fall under the generic Bourgogne AOC, which can be produced by over 350 individual villages across the region. As with Bourgogne Blanc and Bourgogne Rosé, this is a very general appellation and thus is hard to pinpoint any specific characteristics of the wine as a whole, due to the huge variety of wines produced.

Around 4,600 acres of land across Burgundy are used to produce Bourgogne Rouge, which is around twice as much as is dedicated towards the production of generic whites.

Pinot Noir is the primary grape used in Bourgogne Rouge production, although Chardonnay, Pinot Blanc, Pinot Gris and in Yonne, César grapes are all also permitted to make up the rest of the wine. These wines tend to be focused and acidic, with the fruit less cloying than in some New World wines also made from Pinot Noir, and they develop more floral notes as they age.

Although an entry-level wine, some Bourgogne Rouges can be exquisite depending on the area and producer, and yet at a very affordable price.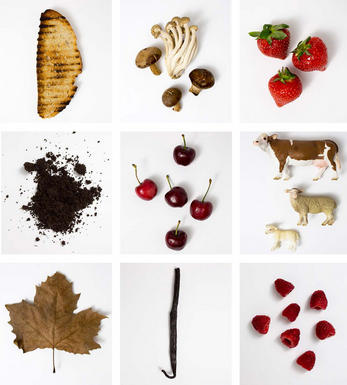 Pinot Noir
Pinot Noir is probably the most frustrating, and at times infuriating, wine grape in the world. However when it is successful, it can produce some of the most sublime wines known to man. This thin-skinned grape which grows in small, tight bunches performs well on well-drained, deepish limestone based subsoils as are found on Burgundy's Côte d'Or.

Pinot Noir is more susceptible than other varieties to over cropping - concentration and varietal character disappear rapidly if yields are excessive and yields as little as 25hl/ha are the norm for some climats of the Côte d`Or.
Because of the thinness of the skins, Pinot Noir wines are lighter in colour, body and tannins. However the best wines have grip, complexity and an intensity of fruit seldom found in wine from other grapes. Young Pinot Noir can smell almost sweet, redolent with freshly crushed raspberries, cherries and redcurrants. When mature, the best wines develop a sensuous, silky mouth feel with the fruit flavours deepening and gamey "sous-bois" nuances emerging.
The best examples are still found in Burgundy, although Pinot Noir`s key role in Champagne should not be forgotten. It is grown throughout the world with notable success in the Carneros and Russian River Valley districts of California, and the Martinborough and Central Otago regions of New Zealand.